Aviators are one of the most classic and timeless eyewear styles that are just as loved by the average joe as by celebrities and other popular figures. And one of the most iconic of these is Tom Cruise's Maverick from Top Gun.
Cruise's iconic character had a huge part to play in the success of aviator glasses and sunglasses. And now that the second instalment is finally out after decades of the original movie, aviator glasses and sunglasses are back in the running for the most on-trend eyewear styles (not that they ever went out of fashion).
Whether you are a fan of eyewear or are required to wear them out of necessity, we are sure that you are no stranger to aviator glasses. Aviator frames are one of the well-loved styles that work for almost everyone. They are the perfect fit for every occasion, can work well with every outfit and situation, and are hence the most versatile style. And since aviator glasses have emerged as a wardrobe staple, we have shortlisted a few options that we believe you might want to add to your collection –
The Maverick's Style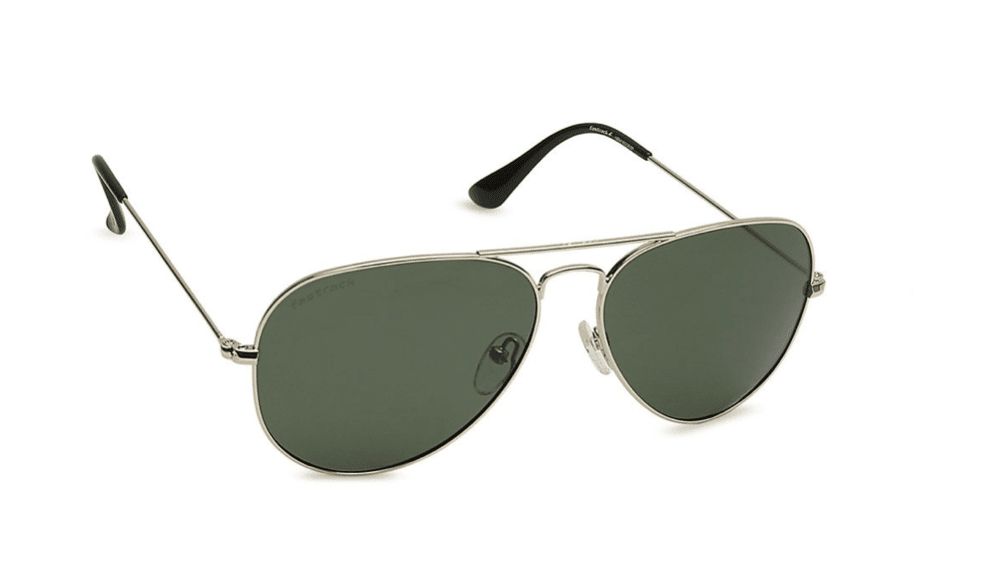 Sleek gold frames with green lenses are OG aviator glasses that everyone (including the Maverick) loves. The combination is just as ageless and iconic as the style, guaranteed to make the wearer feel like a star themselves as soon as they put them on. And the best is yet to come! The polarised anti-glare lenses protect your eyes from the sun's harmful rays while also cutting out the excess glare for the sharpest possible view. Additionally, the aviator glasses come with RXable lenses, which means you can power your style with powered sunglasses customised to your needs.
Badass Black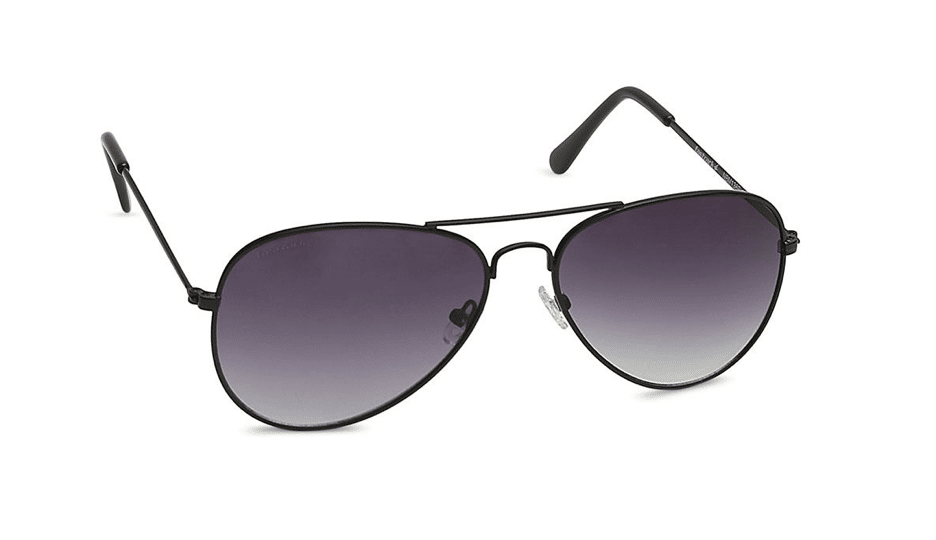 Black sunglasses continue to be an all-time favourite of people everywhere, no matter what, making this pair of Black aviator glasses absolute perfection. The black gradient lenses offer 100% UV protection, making them ideal for a bright and sunny afternoon and an excellent addition to your beach picnics and treks. These vintage teardrop Black aviators can also be fitted with prescription lenses, so you no longer have to worry about lugging your prescription glasses and continually switching between the two. No matter how you wear them, these aviators are made for the bold and self-assured, and are guaranteed to boost confidence.
Violet Hues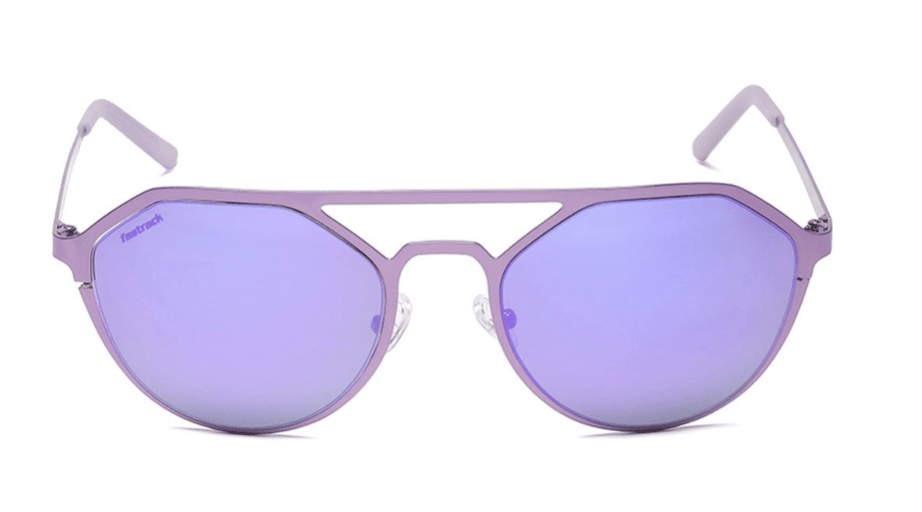 While we believe basics are a total badass, it does not mean you have to stick to them entirely. If you are someone who loves vibrant shades and are ready to play with colours, we have just the right aviator glasses for you. These sassy aviator glasses will be a testament to your fun-loving and fashion-forward spirit with a full-metal rim in bright purple paired with mirrored lenses in a similar hue. The rounded base of the frame with a trendy brow bar also adds a quirky little twist to the OG aviator shape.
Gold Goddess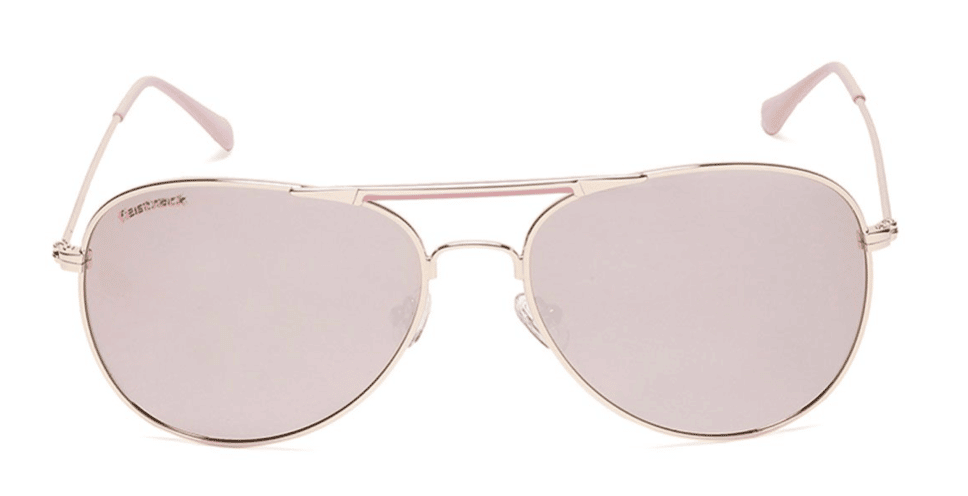 Just like every collection needs a black pair of sunglasses, it is also incomplete without a pair of gold aviator glasses. We are all already aware of the versatility of gold accessories and their ability to instantly take your look from drab to fab in a matter of seconds. And that is exactly why our list features these chic aviator glasses crafted in an all-metal gold frame with dual-toned temples. What makes them even better is that they come with RXable lenses, so you no longer must worry about choosing between enjoying the views and shielding yourself from the sun.
Now, if you are ready to feel like a total badass, we suggest you get your hands on these aviator frames before they go out of stock! Check out Fastrack's website for more fun and quirky designs.