Clothes for kids should be comfortable, skin-friendly, and trendy. Indian kids have a wide range of clothing options to choose from. Many parents prefer buying clothes from Indian brands as they are more affordable and offer a better variety. When choosing clothes for kids, it is important to keep in mind the climate and the activities that they will be involved in. For instance, if your child is going to play outdoors, then you should buy clothes that are comfortable and allow them to move freely.
In the past few years, the demand for Indian kids' clothing brands has seen a significant increase. The main reason behind this is that these brands offer good quality clothes at reasonable prices. There are many well-known kids' clothing brands in India that provide a wide range of clothes for kids. Here we will take a look at the best kids' clothing brands in India, so scroll down to know more.
Best Kids Clothing Brands In India 2022
In India, many clothing brands for kids are coming up with unique collections that have been exclusively designed keeping in mind the needs of the young customers. The kids' clothes come in all shapes, sizes, and budgets.The following is a list of the clothing brands for kids in India that you can check out: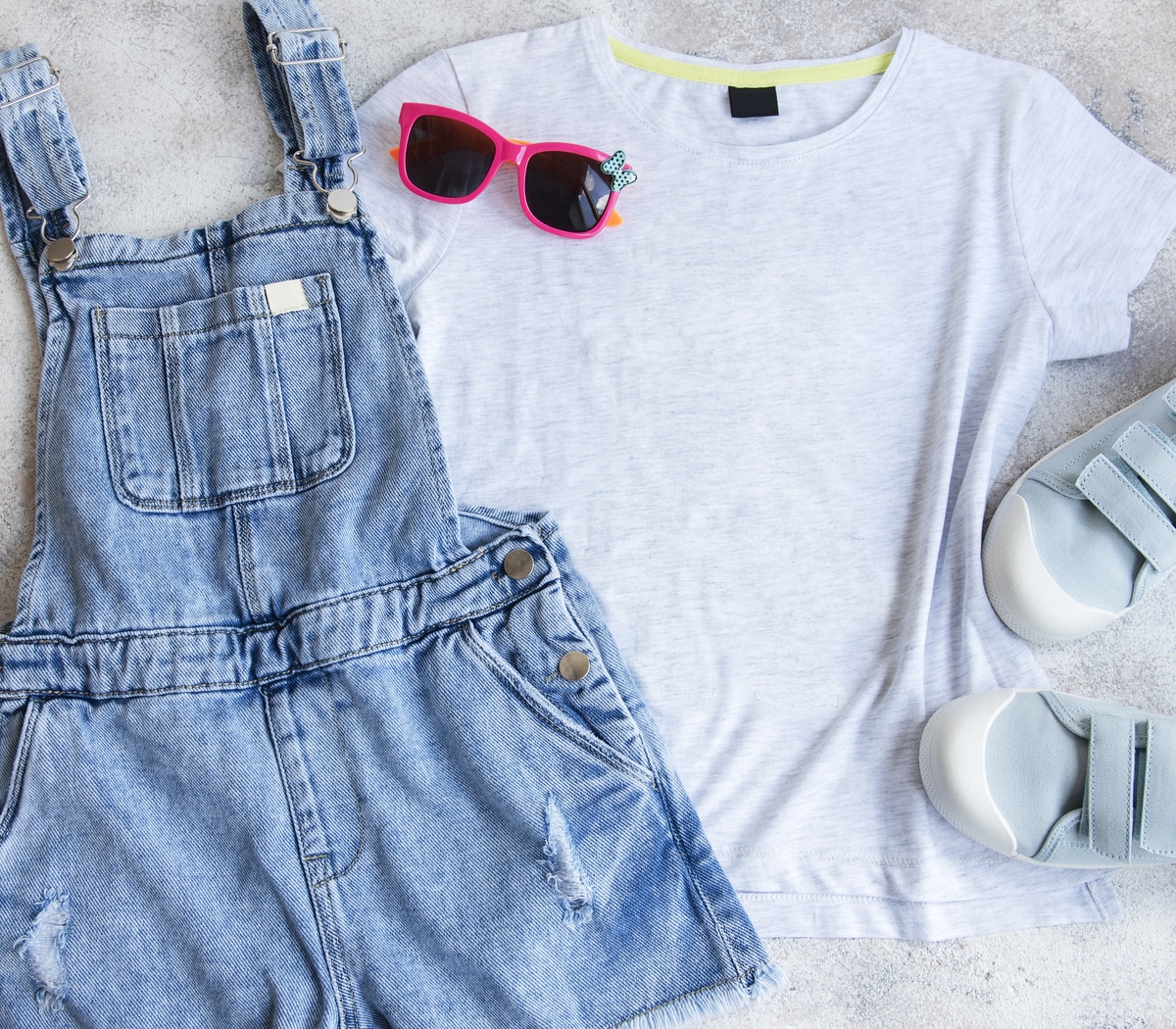 Little Kangaroos
Since 1976, this brand offers qualitative and trendy products for infants, toddlers, and kids. Little Kangaroos is a well-known name when it comes to kidswear in India. The company designs, manufactures, and markets a wide range of apparel and accessories for children. Little Kangaroo offers more than 400 designs each season where strong colors, trendy prints, innovative designs, impressive embroidery, and modern textile treatments have always played an important role. In addition to Little Kangaroos, the company also exports clothing under its own brand and for other brands in different parts of the world. With a range of custom designs and concepts ranging from advertising campaigns under its labels, they have strengthened their foothold in the industry.
Features:
Reasonably priced
Little kangaroos products are extremely skin-friendly.
The vibrant and colorful designs on the clothes are very attractive to kids.
The size range offered by the brand is very good.
Provides a good variety of clothes for both boys and girls

Cucumber
This clothing brand for kids is the best brand in India since 2001. Cucumber offers a wide range of products for boys and girls aged between 2 and 12 years. The brand has a funky and colorful collection of clothing which includes t-shirts, shirts, jeans, shorts, dresses, skirts, etc. In addition to clothes, the brand also sells footwear and other accessories. No harmful chemicals are used at Cucumber and each product goes through a multi-stage quality check before it reaches the store. Cucumber Kids focuses on providing high-quality, affordable baby products. The brand has a wide network of stores across India and also sells its products online.
Features:
Affordable
High quality
Wide range of products
Good customer service
Safe and eco-friendly products

Lilliput
Lilliput Kidswear is an Indian clothing brand that exclusively manufactures children's clothing and is based in New Delhi, India. It was founded by Sanjeev Narula in 2003. Lilliput has around 195 exclusive stores and is available in over 1,700 multi-brand outlets across India. The brand also exports to countries in the Middle East, South Africa, and Southeast Asia. Bain Capital has claimed a $60 million loss on the investment. Bain Capital left the company in 2013, according to the CEO of Lilliput Kidswear. The clothes are colorful and vibrant, with a lot of focus on comfort and durability.
Features:
The company offers a wide range of clothes for boys and girls
All clothes are made of high-quality material
Affordable
Offers clothes for every season
Available online and in stores

Hopscotch
If you are looking for trendy and affordable kids' clothing, Hopscotch is the perfect place to shop. This online store offers a wide range of stylish clothes for boys and girls of all ages. You can find everything from party dresses to casual wear at Hopscotch. The CEO Rahul Anand started Hopscotch in 2011 with the aim of providing quality products at affordable prices. On the other hand, Hopscotch stores are present across the country.
Features:
Fun, trendy and affordable clothing for kids
Vibrant colors and prints
Free shipping on orders over Rs. 500
Cash on delivery available
Easy returns within 30 days

Chicco
Chicco clothes for kids is the most comfortable and good quality clothing brand. It is an Italian manufacturer of children's clothing and toys, with outlets around the world. It has a range of products including maternity items for pregnancy and lactation, firstborn, hygiene and safety, outdoors and travel, relaxation and sleep, sports, clothing and footwear, and footwear. The company's research and development area is dedicated to children from 0 to 3 years old and all their psychophysical, emotional, and social needs. The center uses information from the medical-scientific world and continuous interaction with parents. The clothes are very reasonably priced and are easily available online as well as in stores.
Features:
Fun and colorful designs
High-quality and durable materials
Comfortable and practical clothing items
Affordable prices
Available in a wide range of sizes

Nino Bambino
Nino Bambino is one of the most popular kids' clothing in India. It is an online children's fashion store dedicated to the manufacture of comfortable, stylish, and economical ecological clothing for children up to 3 years old. Taking into account the trend style and prioritizing the child's health. The brand makes organic baby clothes that suit your baby's taste buds without harming her sensitive skin. From tops, trousers, leggings, and shorts to nightdresses, this brand has it all. The brand operates through a user-friendly web portal and offers a detailed description of all the stylish, comfortable and affordable products available.
Features:
Clothing for special occasions as well as everyday wear
Available in a range of sizes
Varied collection for both boys and girls
Shipping across India
Cute and trendy designs

PinkCow Fashion
PinkCow Fashion is another popular kids' clothing brands in India. PinkCow Fashion is a classic designer clothing brand that offers vintage-style clothing for girls. With an amazing selection of boutique formal and party wear, the Pinkcow collection aims to make your little princess take on her personality with a classic twist. The collection is heavily inspired by Parisian culture with party and evening silhouettes and surface embellishments. The styles keep pace with the latest trends and offer a wide range of options for any occasion.
Features:
Affordable, trendy yet classy clothes for your little ones
Sizes for all age groups
Shipping across India
COD option available
Easy return policy

Gini Jony
Gini Jony is an Indian children's fashion brand promoted by the Lakhani brothers since 1980. The brand sells clothing through a combination of its own and franchised outlets and is currently present in 106 cities with 200 exclusive outlets of the brand and other large formats. Multi-brand stores, such as Shoppers Stop, Lifestyle Stores, Pantaloons, etc. Established in 1980, Gini Jony was a success in children's fashion with the most modern fabrics in their offering. For the past 40 years, they have been at the forefront of manufacturing superior quality fabrics for the perfect fit and comfort. Their exciting range of products is specially designed for young kids, giving them a taste of the exciting and adventurous lifestyle. Gini Jony clothing set the trends in the industry and is known for its unique style and design.
Features:
Fine-quality fabrics are used.
Attractive and trendy designs.
Products are durable.
The company has a good reputation.
Prompt delivery of products.

United Colors Of Benetton
From 2004 onwards, United Colors of Benetton started revamping its product line and retail strategy with an aim to become a global lifestyle brand. UCB has a wide range of kids' clothing that includes shirts, t-shirts, jeans, frocks, and more for both boys and girls. The price range is also very affordable, making it one of the most popular baby clothes brands among Indian kids. When it comes to comfort, UCB does not compromise, they use only the softest and most breathable fabrics to make their clothes. On the other hand, the designs are very trendy and stylish, keeping up with the latest fashion trends.
Features:
Clothing for all age groups
Reasonably priced
Bright and colourful clothing
Available at all major stores
100% Satisfaction Guarantee

Skip Hop
In 2003, married couple Ellen and Michael Diamont founded Skip Hop, and the brand has been going strong ever since. It all started with a diaper bag that turned into a hit among new parents for its smart design, and the company has continued to produce thoughtfully designed products for babies and toddlers. Today, you can find everything from sippy cups to activity gyms under the Skip Hop label. The shirts, shorts, skirts, and rompers for boys and girls are also super stylish, making this brand a favorite among both parents and kids. It is one of the top kids' clothing brands in India and is also quite affordable.
Features:
Machine-washable
Durable and long-lasting
Adorable and trendy designs
Reasonably priced
Excellent customer service
Which brand is best for baby clothes?
There are a number of good brands for baby clothes, but some of the best include Lilliput, Little Kangaroos, and Cucumber. All of these brands offer high-quality clothes that are both stylish and comfortable. They also tend to be affordable, which is important when buying clothes for a newborn.
Lilliput is known for its quality fabrics and cute designs. Their clothing is both comfortable and stylish, making them a favorite among parents. Little Kangaroos offers an array of colors and styles to choose from, making it easy to find the perfect outfit for your little one. Cucumber creates modern and trendy clothing that is sure to make your child stand out from the crowd.
What brands do celebrity babies wear?
There are a variety of brands that celebrity babies wear. Some of the more popular brands include Luna-Leggings, Paul Frank, and Petit Bateau.
Luna-Leggings was founded in 2014 by sisters Emily and Juliette Osman. The brand offers a variety of leggings for babies and toddlers that are made from high-quality materials and feature fun prints.
Paul Frank is a lifestyle brand that was founded in 1995 by three friends who wanted to create a line of stylish yet affordable clothing. The brand offers a variety of items for kids, including t-shirts, hoodies, and sweatshirts.
Petit Bateau is a French children's clothing brand that was founded in 1893. The brand is best known for its high-quality, timeless styles.
Some other popular kids' clothing brands include Hanna Andersson, Tea Collection, and Gap Kids.
Why Little Kangaroos is famous?
Little Kangaroos is a famous children's clothing brand that is known for its high-quality, trendy clothes. The company was started in 1996 and has since expanded to sell its products in over 20 countries. Little Kangaroo's clothes are popular with both parents and kids alike, and the company has won numerous awards for its stylish and well-made garments. In addition to clothing, Little Kangaroos also sells a range of accessories and homewares, all of which are made to the same high standard as their clothing. If you're looking for fashionable, well-made children's clothes, then Little Kangaroo's is definitely worth checking out!
Which are the most expensive brands for kids?
There are a few very expensive brands for kids that come to mind. Burberry, Dolce & Gabanna, Gucci, Canada Goose Kids, and Junior Gautier are all high-end brands that can be quite costly.
Typically, the most expensive brands are those that offer the highest quality products and materials. So, parents who want their children to have the best of the best may find themselves spending a lot of money on branded clothes and accessories. Of course, there are also many affordable options available for parents who want to stay within a budget.
The Conclusion
Therefore, kids' wear brands in India are not only limited to local brands but also many international brands have made their way to the Indian market. All these brands cater to the needs of children in terms of comfort, style, and affordability. So, if you are looking to buy clothes for your kids, then do check out the above-mentioned list of kids' clothing brands that are available in India. All these brands are available online as well as offline so you can choose the one that suits your needs the best. We hope this article was helpful to you. Do let us know in the comments below if we missed out on any other good kids' clothing brands that are available in India. Also, don't forget to share this article with your friends and family who might be looking for similar information. Stay tuned for more such informative articles.