When it comes to choosing soap for your baby, I suggest you explore a natural handmade soap from a reliable company, and not a factory-made bar with harsh chemicals. Although you might not know where to start your search, I can certainly assist with getting you started and heading in the right direction. Just remember to search for products with REAL ingredients!
With thousands of soaps to choose from and plenty of misleading labels, we need to equip ourselves with the proper knowledge. It may seem like a daunting task, but reading product labels is our best way to sift through all the garbage to find gold.
What to Look For
When looking for suitable soap for your children, you'll need to inspect each ingredient label, carefully. This assignment might seem like a lot of work, but I promise that each time you do it, it will get easier, just like a muscle, the more you do this, the better you'll get.
One of the easiest ways to review soap labels is to hunt for long chemical names like; methylisothiazolinone, sodium lauryl sulfate, and parabens like methylparaben, propylparaben, ethylparaben, and butylparaben, which are used to preserve these products. These ingredients are linked to a multitude of health issues like cancer, endocrine disruption, reproductive toxicity, neurotoxicity, and skin irritation. It's important to steer clear of these products for obvious reasons.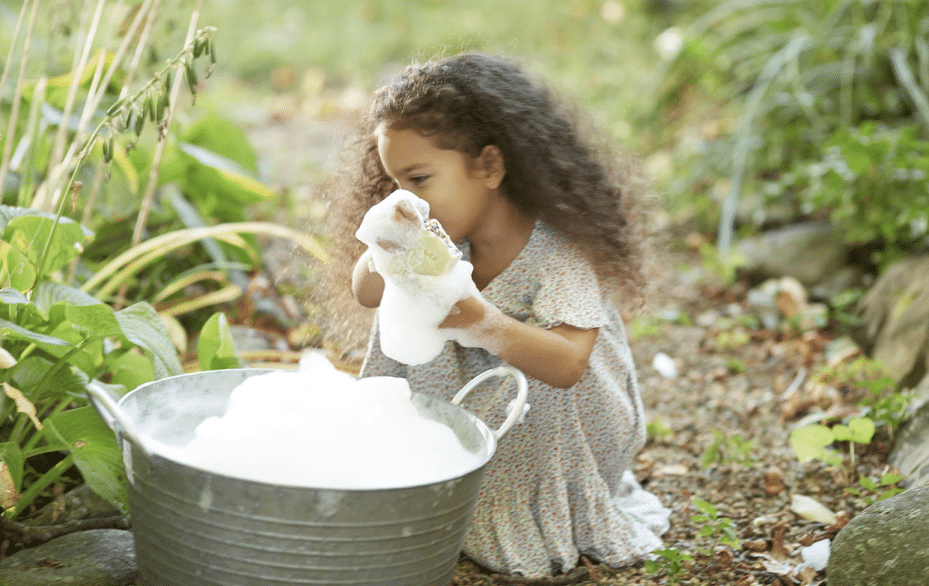 One of the challenges in choosing a "good" soap is there are soap companies that claim to be "natural", but many of the ingredients that they use in their soap are far from it! Don't worry, keep searching, and look for companies that are driven to create healthy products. Good Tip: look for soap companies with organic certification because this ensures that they are going the extra mile to guarantee product traceability and purity to the original source. Also, be sure to visit their website as this will help you learn more about the company's mission.
What You Want to See on the Label
When searching for natural soap, be sure to look for natural handmade soap, cold processed soap, and organic soap. Let's be honest here, when it comes to choosing a soap to put on your baby's skin, the decision-making process should be thorough, since baby skin is softer and more delicate than adult skin.
Another good practice when searching for healthy soaps is to look for products that are vegan and cruelty-free. By starting with a vegan plant-based soap, you can be sure that the base oils are most likely going to include olive oil, coconut oil, shea butter, jojoba oil, avocado oil, or rspo palm oil and if these oils are certified organic, you're assured that a governing body has inspected and confirmed these ingredients as safe.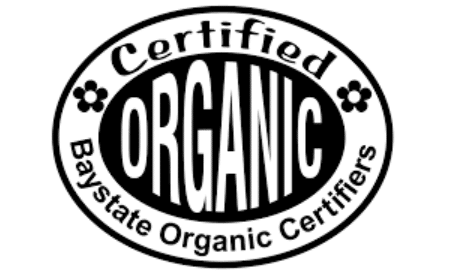 A great reason to use cruelty-free products is that these products are already known to be friendly to human skin, therefore, the need to test them on animals is unnecessary!
And what about the scent? Well, the scent should also come from a natural source. If your bar is Lavender, then you should expect to read "Essential oil of Lavender" or some variation of that on the ingredient list. If the scent of the bar is peppermint, then you would assume that the manufacturer is using "Essential oil of Peppermint" in the soap. These natural oils are much better than "natural fragrance", and other synthetic smells. Natural botanical oils are great for skin, and they provide a wonderful aromatherapy experience that is far superior to a chemically scented soap.
I should mention that when cleansing a baby or young child, I would recommend choosing a bar of soap that is fragrance-free. An unscented bar of vegan handmade soap is probably the cleanest and safest product you can use for bath time. By choosing an unscented bar, you'll be assured that the essential oils will not aggravate a baby's delicate skin.
A Great Choice in Soap
There are a handful of great soap companies out there, but I'm going to spend time writing about one in particular. I've chosen this company based on their ingredients, their esthetics, and their core values. I also visited their website, and liked what I saw.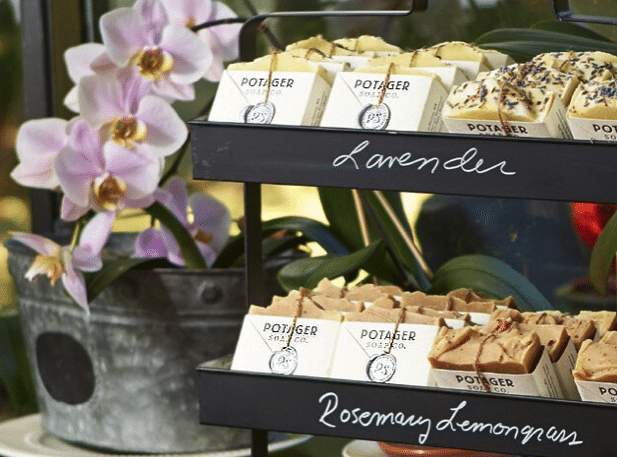 Potager Soap Company
Potager uses certified organic ingredients in each bar of soap, and each bar is cold-processed, which means that each bar holds-on to more of its natural goodness. This translates to a creamy bar that feels moisturizing, and leaves skin feeling fantastic. It's an impressive experience. With that said, if you're buying a bar for your baby, you can check out their unscented oatmeal soap, which has all the characteristics you want, but without essential oils. However, if you're trying a bar for yourself, you can try their Lavender Patchouli bar and opt for a moisturizing and aromatherapy experience like no other!