Explore our expert recommendations on the Top 5 Nebulizer Machines in India for 2023. We've analyzed features, durability, and pros, cons of each product with price to help you make an informed decision.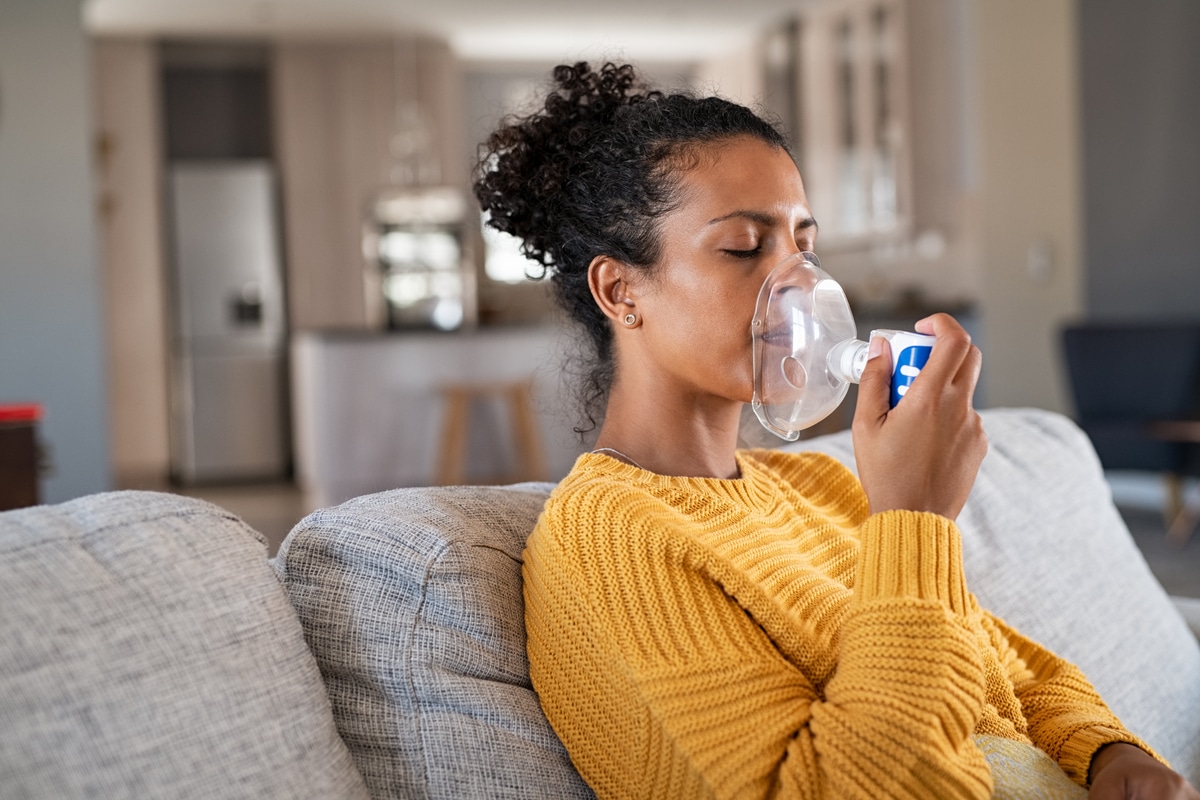 When dealing with respiratory conditions, the most important medical equipment is a nebulizer machine. These devices turn liquid medication into a mist that can be inhaled directly into the lungs, aiding in the quick and effective treatment of respiratory disorders.
Nebulizers are user-friendly and designed for frequent personal and intensive professional use. According to the Indian Association of Repertory Care, nebulizers should be used in various settings, from the home to hospital wards and departments.
But with so many options on the market, it can be challenging to determine which nebulizer is suitable for you. So, to help you, here are our top five picks for the best nebulizer machines in India in 2023. From budget-friendly to portable, these picks cover all of your needs.
What is a nebulizer machine?
A nebulizer machine is a medical device that converts liquid medication into a fine mist form that can be inhaled directly into the lungs. It treats respiratory conditions such as asthma, bronchitis, COPD, and cystic fibrosis. Nebulizers help treat symptoms like coughing, wheezing, shortness of breath, and chest tightness.
Types of Nebulizer Machines
There are three common types of nebulizer machines: jet nebulizers, ultrasonic nebulizers, and mesh nebulizers.
Jet nebulizers: Jet compressor nebulizer machines are the most common type. Jet Nebulizer uses compressed air to turn liquid medication into a mist, inhaled through a face mask or mouthpiece.
Ultrasonic nebulizers: These machines use ultrasonic frequency waves to create a mist and require less air pressure than jet nebulizers. This makes them quieter than jet nebulizers, often used at home. An ultrasonic nebulizer also requires less medication and produces smaller particles for quicker inhalation.
Mesh nebulizers: Mesh nebulizer is the newest type on the market. They use an electric charge to turn liquid medication into a fine mist inhaled through a mouthpiece or mask. Mesh nebulizers are battery-operated, small, and portable – perfect if you're on the go.
How We Choose Nebulizer Machines?
To treat respiratory medications, choosing a handy nebulizer machine is essential. We consider various factors when selecting a nebulizer, such as:
Nebulizer type: We consider the types of nebulizers available on the market, such as jet and ultrasonic nebulizers.
Design: We check a product's design to determine if it is portable and lightweight for easy travel and transportation.
Power source: India's AC/DC power supply is expected, so we review how the machine runs on different power sources.
Ease of maintenance: We look for products with accessories to ensure easy cleaning and fixing.
Price: We check the price of a nebulizer machine to ensure it is within budget.
Warranty: To ensure your investment is protected, we review the warranty offered with each product.
Reviews: We read customer reviews to gauge the product's performance and effectiveness.
Top 5 Nebulizer Machines in India
Nebulizer machines not only help in the effective delivery of medications, they are also easy to use and handle. As we said above, there are many nebulizer machine brands in India, but these are the top five we recommend. These inhaler machines are known for their quality, convenience, and performance.
1
Dr Trust Ultrasonic nebulizer machine
Best portable nebulizer machine
This low-noise compressor nebulizer from Dr Trust is one of the most popular ultra-sonic nebulizer machines in India. This inhaler machine not only offers a high degree of accuracy during medication delivery, which makes it ideal for use at home.
Buy on Amazon
Pros:
Lightweight and portable design
Low noise operation
Treat asthma patients quickly
Energy-efficient operation
Efficient for breathing issues
Cons:
Requires regular maintenance and cleaning to ensure optimal performance.
Why is it best to buy?
The Dr Trust Portable Ultrasonic Mesh Nebulizer Machine is a versatile healthcare tool for children and adults. It is sleek white and has several features to treat respiratory ailments. This nebulizer machine is lauded for its portability, owing to its lightweight design and pocket-sized dimensions. The device includes a detachable medication chamber with a capacity of 10 mL, facilitating easier medication intake. This nebulizer works with a single button, making it easy for anyone to use. To ensure optimal performance, it's vital to maintain and clean the device after each use regularly. This includes keeping the electrodes dry and clean in the medication cup and measuring machine.
2
Philips Home Nebulizer with SideStream
Best nebulizer machine for adults
This Philips Nebulizer machine is ideal for home use, and its air compressor technology ensures faster relief. The flow adjuster helps control the amount of medication delivery, making it suitable for adults and children. If you are looking for a nebulizer machine that can work fast, this is the one to get.
Buy on Amazon
Pros:
Fast drug output for quicker treatment times.
Proven SideStream technology for effective treatment.
Helpful to solve your respiratory issues
Great for home use
Easy to clean and maintain.
Cons:
Requires careful handling to avoid damage.
Accessories, consumables, or parts not covered under warranty.
Why is it best to buy?
The Philips Home Nebulizer with SideStream Disposable Kit is a high-quality medical device designed to help manage and alleviate symptoms of respiratory problems. This white-colored nebulizer is renowned for its efficient performance and user-friendly features. This nebulizer boasts fast drug output that ensures quicker treatment times, making it a valuable tool for patients needing regular nebulization. The SideStream technology used in this device is proven effective, offering reliable and consistent performance. However, for your respiratory system to benefit from this device, you must handle it and perform regular maintenance carefully.
3
Omron NE C28 Compressor Nebulizer
Best budget-friendly nebulizer machine
This Omron ultra compact nebulizer is ideal for home use and comes with a convenient carrying bag, making it portable. Its compressor technology helps deliver medication quickly, giving you fast relief from respiratory issues. Omron NE C28 Compressor Nebulizer is available at an affordable price.
Buy on Amazon
Pros:
Compact and lightweight design for portability.
Easy to use design with a single switch operation.
Versatile use, suitable for both children and adults.
Comprehensive kit includes all necessary components.
Cons:
Low drug output rate compared to other nebulizers.
Not suitable for high-pressure treatments.
Why is it best to buy?
The Omron NE C28 Compressor Nebulizer is one of the best medical devices for treating respiratory problems. This device employs Virtual Valve Technology to ensure optimum medicine delivery to the respiratory system. This nebulizer has an MMD of approximately 5 micrometers and a nebulizer rate of 0.4 milliliters per minute (without cap). This nebulizer is suitable for liquid medicine, such as bronchodilators, antibiotics, and other respiratory medications. Moreover, this nebulizer comes with a comprehensive kit with all the necessary components that make it suitable for home or on the go.
4
AmbiTech Easy Nebulizer Machine
Best overall nebulizer machine
This AmbiTech nebulizer is an excellent choice for an affordable but reliable device. This device uses advanced mesh technology that helps atomize liquid medicine into tiny particles, making it easier to absorb by the lungs. This is the one if you are looking for a portable and efficient nebulizer machine.
Buy on Amazon
Pros:
Easy-to-use design with an ergonomic handle.
It is ideal for both home and professional medical settings.
Designed for both child and adult use.
Silent operation and low power consumption.
Cons:
The sound level might be high for some users.
Requires careful handling to maintain efficacy.
Why is it best to buy?
The AmbiTech Easy Nebulizer Machine is an efficient healthcare device for adults and children. It comes with a 2-year replacement warranty, ensuring its durability and performance. This nebulizer was developed in conjunction with respiratory therapists for effective treatment. The AmbiTech Nebulizer employs advanced Nebulization Technology with a 0.2 ml/min nebulization rate to deliver effective medication. Additionally, this nebulizer operates silently and consumes low power, making it ideal for home use.
5
Dr Trust Junior Compressor Nebulizer
Best nebulizer machine for children
This compressor nebulizer is the perfect option for your child's medication needs. Dr Trust Compressor Nebulizer is designed with kid-friendly features and helps make nebulizing easier. From its noise management system to its design, it has been tailored to keep children in mind.
Buy on Amazon
Pros:
Quiet operation for child's comfort.
Child-friendly design makes it easy to use.
Easy maintenance and cleaning procedure
It is also suitable for adults' needs
Effective for a range of respiratory conditions.
Cons:
It may have a low drug output rate compared to other nebulizers.
Short power cord length
Why is it best to buy?
The Dr Trust Junior Compressor Nebulizer is a high-quality medical-grade nebulizer effective for cough, wheezing, asthma, COPD, bronchitis, and other nebulization conditions. It works on proprietary Dr. Trust "respiright" technology that ensures medication is atomized into fine particles faster, reaching the respiratory tract more effectively. The masks are designed to help reduce aerosol deposition in and around the user's eyes. Moreover, the device offers a quiet operation for a child's comfort and is easy to use and maintain. This is the best option if you are looking for a nebulizer to take care of your child's medication needs.
How to use nebulizer machines effectively?
To use a nebulizer machine, you should follow below guidelines:
Start by cleaning the device according to manufacturer instructions.
Fill the medication cup with prescribed medications and attach it to the nebulizer machine.
Connect either a mouthpiece or mask to the machine, depending on what type of nebulizer you have.
Place the inhaler as directed and turn on the device.
Inhale the mist as directed and hold your breath for 10-15 seconds.
After use, switch off the machine and disconnect all parts from the device.
Dispose of or clean the device depending on manufacturer instructions.
Furthermore, you should consult your doctor for instructions on how and when to use your nebulizer. Additionally, regularly check the device for wear and tear and replace parts as needed. This will help you get the most out of your treatment with a nebulizer machine.
Safety Tips To Consider While Using Nebulizer Machines!
When using a nebulizer machine, here are some safety tips to consider:
Make sure the device is properly positioned and plugged into a power source.
Clean the parts with hot water or as recommended by your doctor.
Do not touch the machine's medication cup or other parts.
Keep the outlet away from children and pets while in use.
Switch off the device after each use.
Dispose of medication properly after use; do not reuse old medicine.
Read product instructions carefully before using the device.
Consult your doctor or pharmacist for any medication queries or the nebulizer machine.
Finally, if you experience discomfort, stop using the machine immediately and talk to your doctor.
Citations