Accessories and gadgets that combine style and function are always a great investment. The choices a person makes with respect to these items is largely based on the kind of lifestyle they lead so that it can help them manage their time and energy better. This is an important thing to keep in mind, as people often find themselves falling behind on their personal well-being when they lead high-stress lifestyles. A great solution to this problem is smart wearables as they are functional, customizable, and make life easier.
Smart wearables are designed with in-built features that monitor the bodily vitals while keeping you connected to important notifications and reminders throughout the day. The objective of smart wearables is to incorporate physical well-being as a priority within the abundance of tasks and stress you might have on any given day. Smart wearables are available in a variety of styles and colour options that fit your liking. If you are on the lookout for small-scale lifestyle solutions like smart wearables, you must explore the list of options below.
The Smart Pro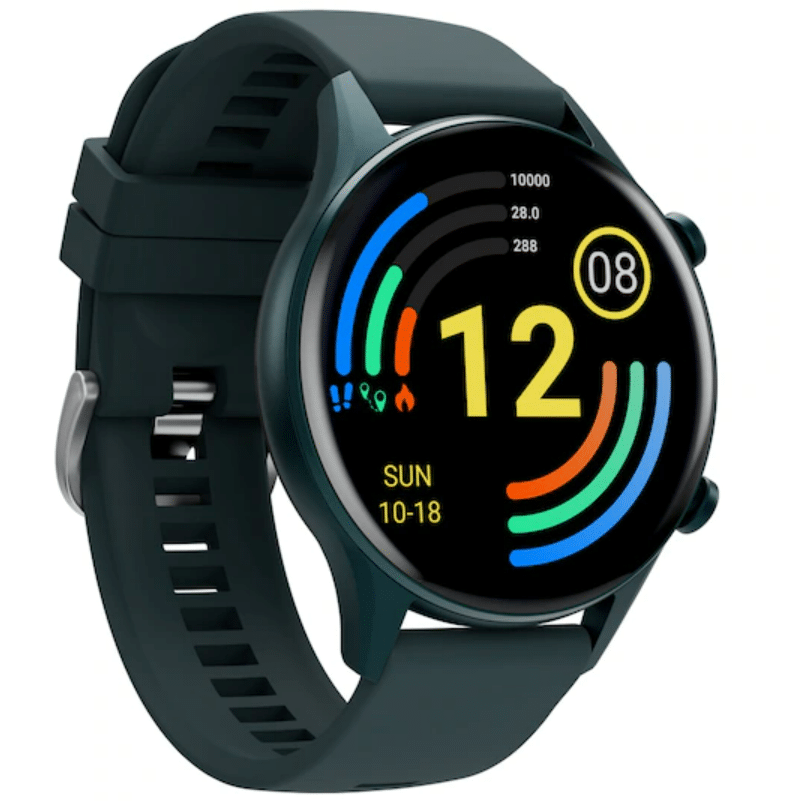 The standard of smart wearables has been elevated with the Smart Pro with its design being an ode to modern-day lifestyle-oriented convenience. In-built with features such as a GPS, Body Temperature Monitor, Altimeter and Barometer, SPO2 Monitor, and Period Tracker is your everyday companion. With 14+ sports modes and over 100 watch faces, this timepiece encourages you to keep a track of your fitness and push your boundary.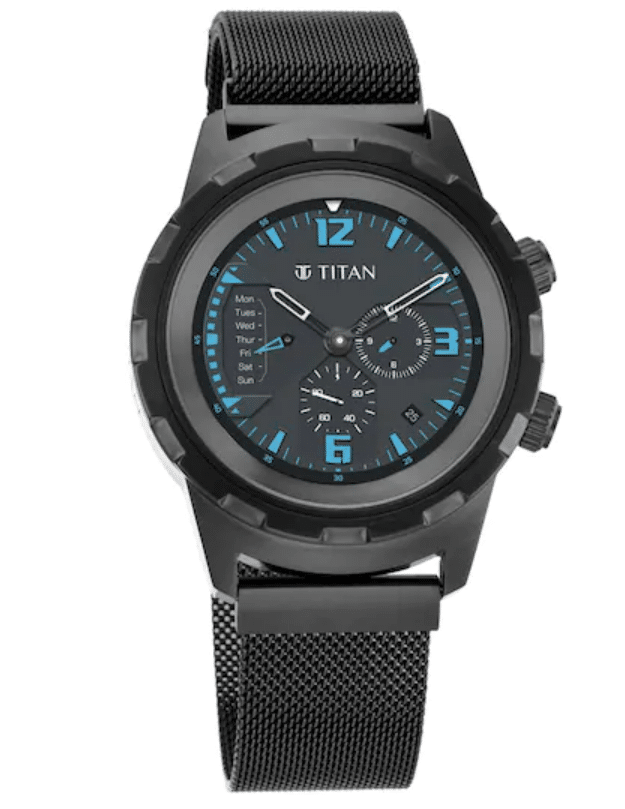 Connected X Hybrid Smart Watch
Be it music, text messages, or urgent calls, the Connected X Smart Watch keeps you on the line even when you are on the move. Synced to your bodily requirements, these smart wearables come with Fitness Tracking, Sleep Tracking, and other vital monitoring programmes. Another bonus feature is the watch face being customizable to analogue from digital and vice-versa as per your liking. The analogue face can run for a period of up to 30 plus days even if the watch runs out of battery.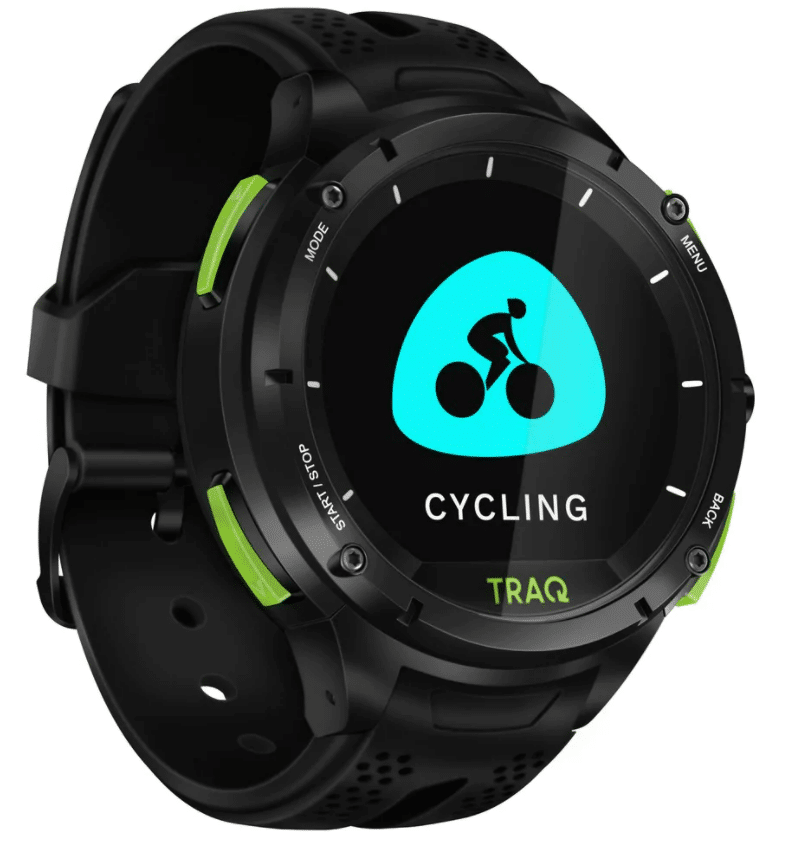 TraQ Cardio by Titan
An ideal companion to your active and fitness-oriented lifestyle, the TraQ Cardio smart wearable is the future of self-sufficient workout routines. The Onboard GPS technology shows your location with 100% accuracy, making it great for mapping out your running tracks and pace as you breeze through your cardio. It is also ANT+ compatible, which can allow it to be paired with any additional equipment such as foot pods or heart rate straps. This is great for cyclists as it can gauge accurate parameters of cycling power and cadence and comes with a range of 2457 MHz.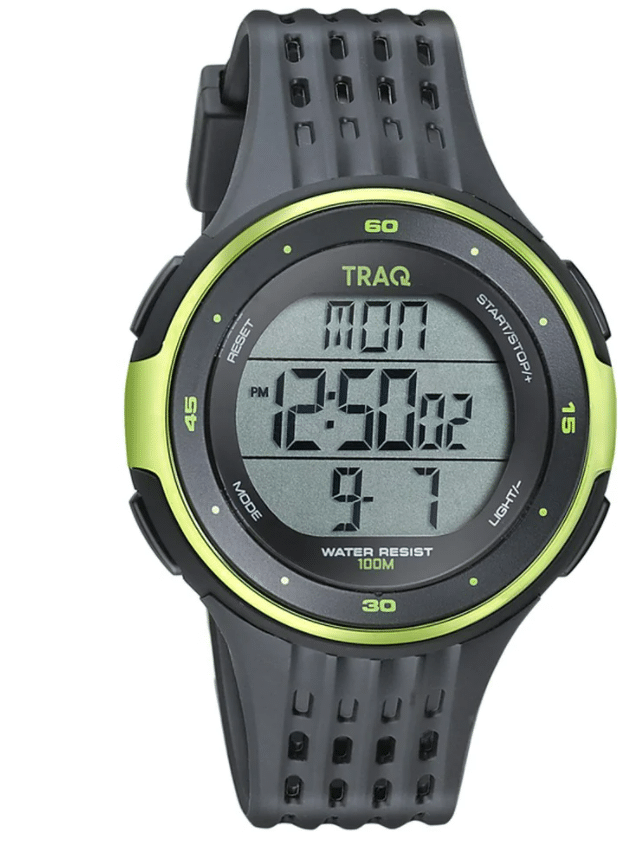 TraQ Lite
The TraQ Lite smart wearables are multifunction smartwatches that come with an in-built Heart Rate Monitor, Calorie Counter, and Step Counter. These features are great to keep track of your daily fitness and physical well-being as it reflects accurate data based on your lifestyle.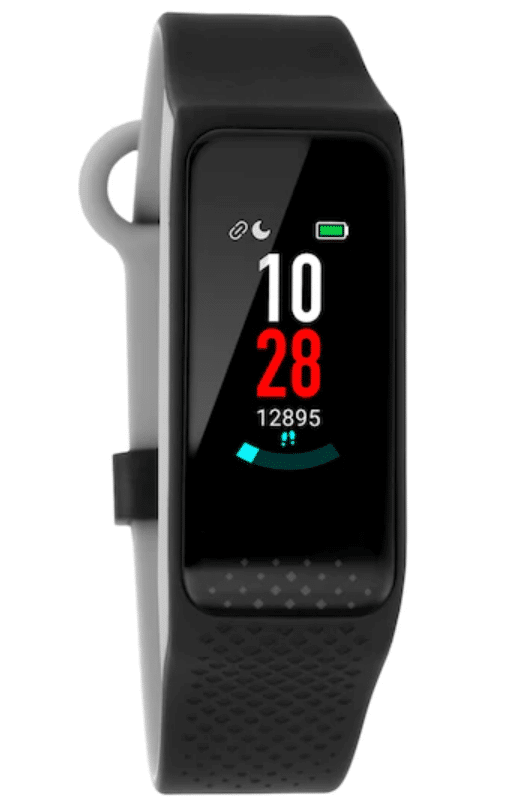 Reflex 3.0 Smart Band
Investing in smart wearables like the Reflex 3.0 is a must if you want to shake yourself up from your sedentary lifestyle. With over 10 different Sport Modes added into the smartwatch with IP68 water resistance, working out with different routines can never become easier. Standard features like heart rate, sleep pattern, and phone syncing are available, making it a great accessory for the health conscious 'you'.
Since the importance of health and physical well-being has become even more pressing in a post-pandemic world, smart wearables are a great place to start one's journey towards fitness. If you are on the look-out for smart wearables that push you to work harder, brands like Titan are here to help. They offer several options for smartwatches and can help you choose the right one based on your lifestyle and personal preferences.