Pregnancy is an amazing, life-changing experience. As soon as you find out you're pregnant, you begin to plan and prepare for the little one on the way. One of the first things to do after learning the happy news is to let your loved ones know – and what better way than with a baby birth announcement message? Making baby birth announcements are an exciting way to show off your new arrival.
Though you can make baby announcements through announcement cards, social media, or word of mouth, a custom baby birth announcement message is always a terrific idea. Whether you're crafting a digital baby shower invitation message or a simple printable baby status update, take time to find the right words. With these ideas and examples in mind, it's easy to come up with the perfect way to say "It's a baby boy!" or "It's a baby girl!"
A baby birth announcement is the first way for friends and family to learn of your exciting news. So, whether you want to publicize on social media or share the exciting news in person, crafting an announcement message is fun. So, check out these 50+ baby birth announcements messages that will help you announce your little one's arrival in style. From sweet and sentimental to funny and sassy, there's sure to be a message perfect for your family.
Best Baby birth announcements messages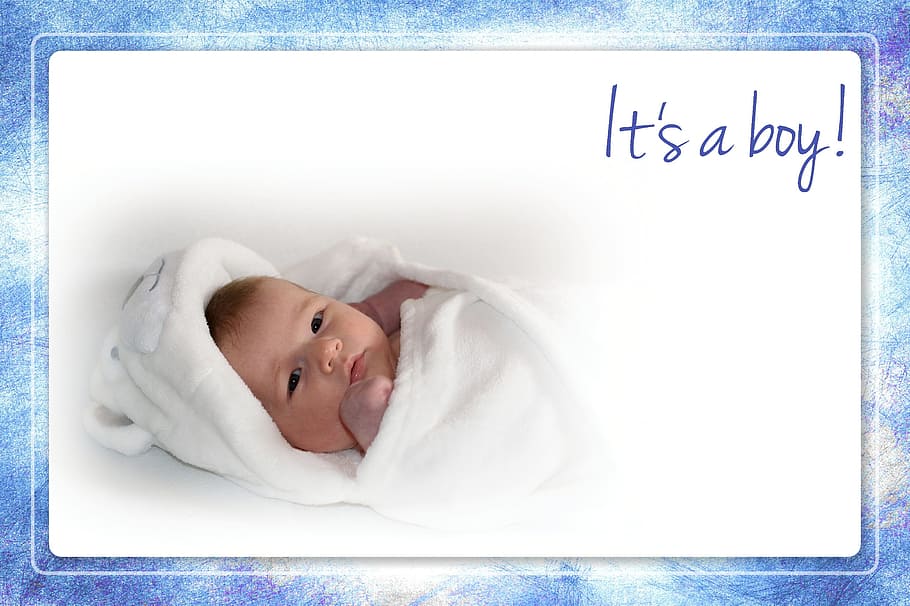 As well as the baby's birth date, parents always want to inform their friends and relatives about the birth of a baby. For this reason, they have to write the right message with proper etiquette. It is necessary to express your warm congratulations in a short but beautiful way so that people can understand you easily. We have prepared below some common messages for the baby birth announcements which will help you make up your own one.
Welcome, our little angel. We are very happy to announce that you have come into this world. You are our everything and we will protect you with all that we have got. You are a good and perfect gift from God.
It's a beautiful time for us because we have become parents of a cherub. Welcome to our family, we will love and take care of you.
Today, we couldn't be happier to meet you! Welcome to our World!.
We are more than delighted to announce the arrival of our new baby who has just completed life's best miracle. We feel so blessed that you all are with us on this happy occasion.
We are so glad and excited that we can finally introduce our bundle of joy that has recently joined our family. We love you already, baby! It's a baby girl!
Since the moment you were born, our lives have never been the same again. We are so blessed to have someone as sweet and adorable as you in our lives. You're the bundle of joy and your birth date will always remain a special occasion for us.
Your ten little fingers and toes are so cute and tiny. We wish you a very happy life full of warmth and joy, along with lots of happiness. And Joe finally get a baby sister who is as cute as he is. We are excited about it.
We are so thrilled to finally share the news about the birth of our baby's arrival…it's a boy. We're already completely in love with him.
To ours and all your family members happiness, an adorable new baby boy is born.
It's a baby boy for us and we could not be happier. As parents, we pray that God will show His favour on you and keep you blessed all your life.
Today, the whole world lights up with joy because of you.
The feeling is indescribable! Meet our new addition!.
We tried to keep this big news under wraps but it finally happened. Meet our new bundle of joy.
We're officially obsessed and in love with the world's cutest baby!
Here are our expecting baby number . We are very happy to tell you that our bundle of blessings is nowhere. It's a baby boy and we are looking forward to giving him all the love he deserves.
After months of anticipation, our beautiful daughter Charlotte was born.
A little peanut came into our lives and turned it upside down!
A new member is going to join the family, and we're happy about it!
There's no way to properly express how excited we are for this newest addition!.
The best thing has just been given to us.
We're thrilled about becoming parents!.
You are like a rainbow baby as you have come after a gap of one year. It's a special blessing from the almighty himself to us and we pray that he should keep showering his blessings upon you. Congratulations!
Please meet the one and only little (name).
Thanks for adding happiness to our life; we're excited to introduce you to (surname).
An amazing and best time of our life; we wish God gives the same happiness in yours too.
I don't know any creative ideas to welcoming our little boy so I'm just going to write a list of things we can't wait for.
Our hearts are filled with happiness. Our family has become complete today!
So happy to welcome our little sweetheart into the world
There is something new in the world, its name is [baby name]
We're ecstatic and overjoyed (new parents names).
We are so excited to announce the arrival of our little prince! We welcome him and we hope that he brings lots of joy, love and happiness into our lives.
Our bundle of joy has finally arrived. [baby name] is here.
Hey, it's been a while. I'm sure you've been wondering what we've been up to and here it is: The best thing ever happened. Meet [Baby Name].
Welcome to the world little one, May you have a long and healthy life.
We are so blessed with a new addition to our family. We wanted you to be the first to know.
A special miracle just made its way into our lives, and we could not be happier.
This little new baby boy probably doesn't know how wonderful it will be, but we can say that his birth comes along with lots many hugs and love from us. Congratulations on the arrival of this new baby!
We welcome you with open arms.
We are very excited to announce that our bundle of joy has finally arrived! We welcome this little angel into our family and heart. May she grow up to be the best version of herself.
Dear friends, Meet my new baby. (Baby name).
This little bundle of joy is about to arrive! We are so excited about this little miracle. May God bless him/her with good health and prosperity. Congratulations on the arrival of the new little one!
Another heart to hold ours, another soul for which we are responsible.
Happiness has no limits. We have another little angel.
Little one, we're blessed to have you join our family and we can't wait to watch God's love show through you!
I can't believe it! Our family is now complete with the addition of this awesome baby girl.
Welcome! Nothing in this world could make us happier than having you in our lives.
"You are such a sweet gift from God. We can't wait to see all the wonderful things you do in life!".
"The day we've been waiting for is finally here, and now there's another precious face to call us Mom and Dad..
"It's amazing that something this little can make our hearts so full."
The amazing thing about being a parent is having something so small and innocent to love unconditionally. And now we've got a little human, who is perfect in every way.
Meet this little guy, We're obsessed with him (baby name).
Welcome to the World! We are so excited for all of your future adventures together.
Baby fills our life with happiness, joy and new hopes. We are so proud to have (baby name) Congratulations on the birth of our new baby!
We would like to share our joy and happiness with you all in the form of a baby birth card. Our little rascal has already made his arrival felt in our lives, and we can't wait to see that cute smile again! It's a boy!
On this joyous occasion, it gives us great pleasure to welcome a new member of our family through this announcement card. We feel blessed that you are with us on this happy occasion.
The Conclusion
Therefore, congratulations on the arrival of your new little one. These announcement messages for the birth of babies are perfect for letting family and friends know that your bundle of joy has made their arrival. We wish Godspeed to the new parents as they welcome their angel or prince to this world. In the end, it is always nice to send out these announcements and let everyone know the good news! We hope you're settling into parenthood well and enjoying this special time. As you announce your baby's birth to friends and family, here are over 50 messages that you can use as inspiration. From funny to sentimental, we have a message for every occasion. If you have anything to add up on above list then share with us through a comment below.