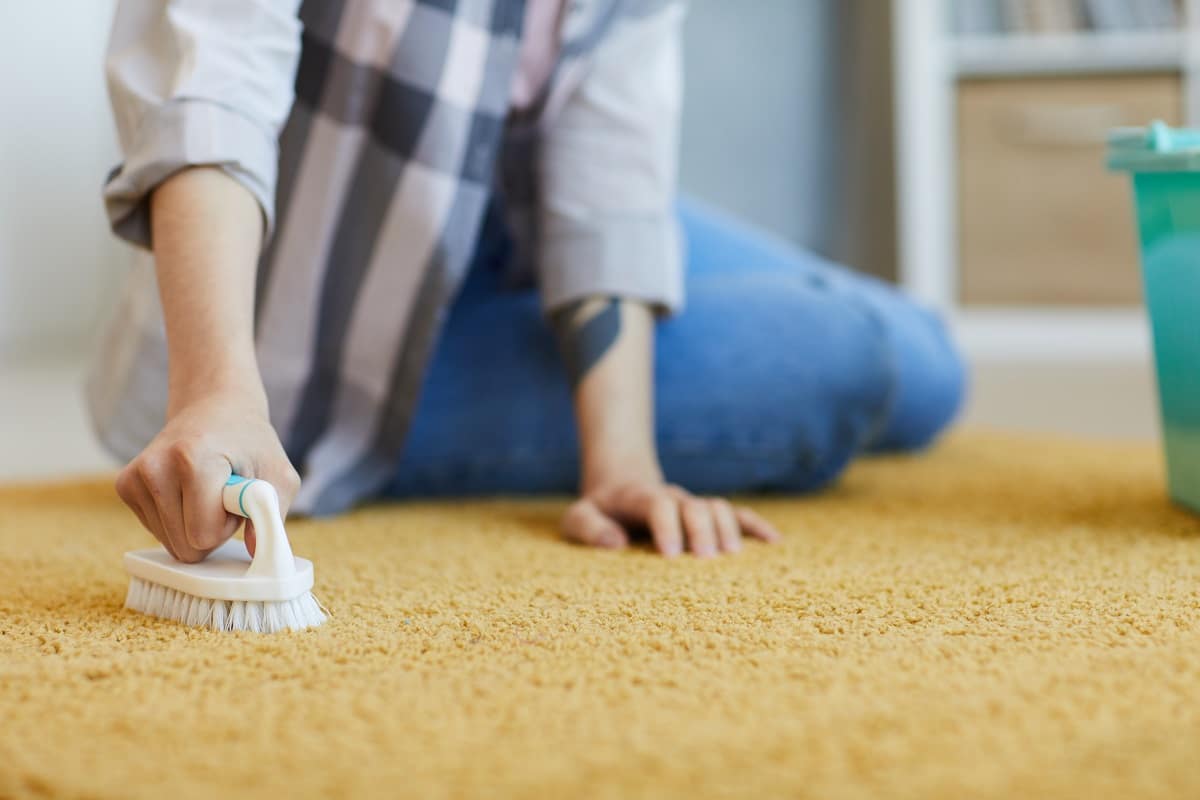 Removing pet hair from around the house and keeping it clean is essential to being a pet owner. Whether you have a cat or a dog, no one likes cleaning pet hair. Fortunately, the right pet hair vacuum can make all the difference.
Plenty of vacuum cleaners on the market are suitable for pet owners. The essential part is choosing the right one according to your needs. In this blog, you can find the benefits of special vacuum cleaners and the things you should consider buying.
Regular vs Pet Vacuum Cleaners
Regular vacuums are great for cleaning up everyday messes but unsuitable for pet hair. Not all vacuum cleaners can remove pet hair from carpets and upholstered furniture. While some may look pretty, they cannot handle fine hair. Regular vacuums effectively pick up dirt, dust, and other debris. Removing pet hair from carpets and furniture can be more challenging with a regular vacuum. Pet hair may get tangled in the filters, clogging them up and reducing efficacy.
There are special features that make pet hair vacuums more effective than regular vacuums when it comes to picking up pet fur. Among these features is an improved suction system that helps pick up pet hair from carpets and furniture more effectively without clogging the filter. Furthermore, some models come with brushes or attachments to remove pet hair from hard-to-reach areas such as stairs and car seats.
Pet hair vacuums also have HEPA (high-efficiency particulate air) filters that trap allergens. This type of filter blocks most particles vacuum sucks up, including hair. You can find it in high-quality vacuum cleaners or ones specifically designed for pets. These types of filters can also help with pet-related allergies. Some models come with unique bags that capture pet fur, eliminating the need to empty the bag afterwards.
Overall, investing in a high-quality pet vacuum will help maintain your home clean and free of unwanted fur if you own a pet. Making the right choice will lead to buying a product suitable for your needs and saving money.
Why Should Pet Owners Use Special Pet Hair Vacuums?
Pet owners understand the importance of a reliable vacuum when keeping a home clean. As mentioned, pet hair vacuums have several advantages over regular vacuums. One obvious benefit is that they remove pet hair from carpets, rugs, furniture, and other household surfaces. They come with special attachments for picking up even the finest pet hair strands. They also have powerful suction features that help efficiently remove dust and grime from your carpets.
Pet hair vacuums also tend to be lighter than regular vacuums. This characteristic makes them easy to handle stairs or reach hard-to-reach spots beneath couches or behind radiators, where fur can quickly accumulate. Many pet vacuum cleaners come with a turbo brush. It has a specially designed head that provides extra power to suck all of the hair up and prevent the pet hair from getting tangled up. Some models have odour neutralise technology, an excellent bonus for pet owners.
If you have a pet, you can invest in a vacuum cleaner designed for pets. Follow the manufacturer's guidelines on maintaining it regularly to operate at maximum capacity. Consider booking professional house cleaning services if you can't afford such an expensive tool. This way, your home will be clean and free of pet fur without investing in a high-end vacuum cleaner. Expert cleaners also have the tools and products to do the job correctly.
Buying a Pet Vacuum Cleaner: Things to Consider
Fortunately, various vacuum cleaners are available to help you remove pet hair. Don't rush to buy the first vacuum cleaner you find. Remember that purchasing a pet hair vacuum cleaner isn't a one-size-fits-all formula. Before buying a pet vacuum cleaner, think about a few key points.
Type of Flooring in Your Home
Choose a model specifically designed for hard floors. The vacuum cleaner must have great suction. Without good suction, a pet vacuum will blow fur around. Although you may be able to collect some hair, you'll have to spend more time house cleaning.
Carpets and rugs require a vacuum cleaner with good suction and a rotating brush to remove fur. An adjustable vacuum is another great feature to have when vacuuming your carpets. You'll be able to clean different areas of your home more efficiently, whether area rugs or fluffy carpets.
Pet Type
There are some dogs and cats that shed more hair than others. Pet owners should regard their pet's breed characteristics when purchasing a vacuum. If your pet sheds a lot, choose a vacuum with a powerful suction system that helps pick up pet fur without clogging the filter. You'll also want to check out any additional brushes and attachments it comes with – these can help remove pet hair from hard-to-reach places. Look for a model with a HEPA filter, which will trap allergens and make your home environment healthier.
Noise Level
Some vacuums can be very loud and may disturb your pets or family while they are in use. Ensure the noise level is acceptable for your household environment before buying. Check out warranty options before purchasing – good warranties usually cover repairs and replacements if something goes wrong with the product over time.
The Price
Many models are available at various prices depending on features like suction power, size of dust container, number of accessories included, etc. There should be something within your budget. Remember: investing in a quality pet vacuum can save you time and money in the long run!
Conclusion
Pet hair vacuums are an excellent choice for pet owners looking to maintain a clean home. They have many advantages over regular vacuum cleaners. The features, accessories, and functionality make these cleaning machines valuable. When choosing the suitable one, the suction power, additional brushes and attachments, and the HEPA filter should all be considered.  Making the right purchase can be complicated when there are so many options available. Read online opinions and check ratings for different brands before selecting one.