During these trying times, there's more pressure on parents to provide care than ever before. They guide their children, work continuously from home, and there's just no break for them. Some parents can't get away from their responsibilities, and they need a little pampering. It's essential to take time to speak to your parents regularly, spend quality time with them, and send them notes and gifts as a sign of affection.
So you want to buy a gift for Parents, but don't know what to get them. What do they need? We've all been there, thinking about what a great gift would be. What is something unique that only they would appreciate? Or maybe you didn't plan in advance and there's just nothing good at the store right now. No worries, we've come up with a list of 10 thoughtful gifts that even the most frugal and practical parents will appreciate.
Gift Ideas For Parents
Love is instinctively expressed in many ways such as acts of service, gifts, affectionate touch, quality time, and words of affirmation. Giving presents is always an indication of expressing love.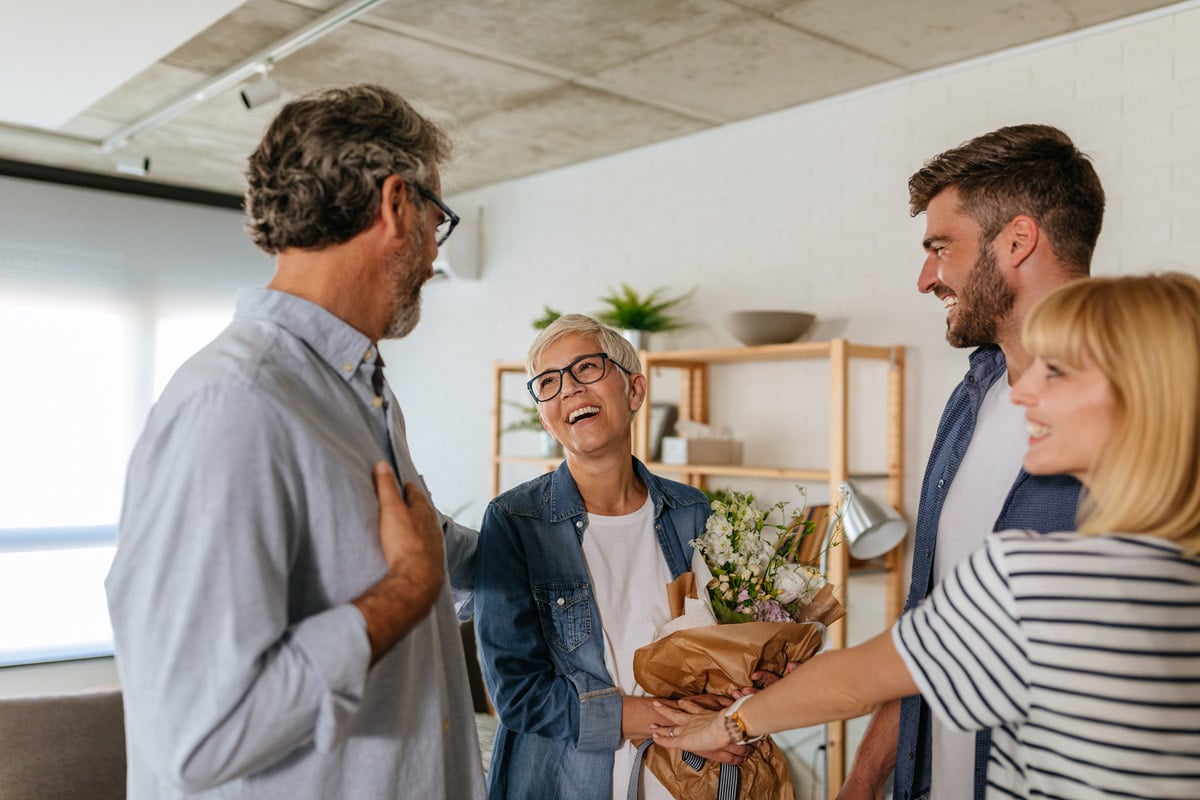 The following are some collection of gift ideas to make your parents happy:
1. Photo Album
A customized photo album will make an excellent gift for your parents. Decorative albums are perfect for milestone anniversaries since you can include a photo of your parents on the front cover. The album is a meaningful gift as it shows love in each picture.
Photograph albums are the best way to preserve moments of personal histories such as photos of weddings, graduations, and family vacations. Reliving precious memories is an incredible way to cherish life experiences. There are many more gift ideas for parents, but this one tops the list as they could be kept for a lifetime.
2. Wine And Confection Basket
Providing a wine and confection basket for your parents is great when you want them to have an assorted and indulgent gift. Baskets filled with chocolates, gourmet snacks, and French wine should not be missed out on.
3. Personalized Coffee Mug
Your parents will love coffee mugs for their coffee or tea ritual as a thoughtful gift from you. As their drinks give warmth to their bodies, your personalized mug would warm their hearts as your sign of love. Customized coffee mugs can be designed with a message or name printed on them.
4. Personalized Shirts
Giving your parents personalized shirts is always a wonderful gift. Make a customized t-shirt by adding images, design, and a message you want to say. Know how to make your DIY t-shirt for your loved ones through video tutorials and online resources about it. A t-shirt filled with their picture and inspirational quotes is ideal.
5. Handmade Card
Another creative idea is to create a homemade card to show your parents how much you appreciate them. A handmade greeting card is an art form in itself. Colors and designs with bright shades will show your creativity. For parents who have words of affirmation as their love language, this gesture would be perfect.
6. Jar Filled With Notes
Write notes down and store them in a jar. You should make a container filled with letters expressing your love for your parents. You can decorate it as well by painting. A note can be used to explain why your parents mean so much to you. These are sentimental and personal gifts for your loved ones.
7. Bobblehead Caricatures
Another customized gift option for parents is bobblehead caricatures. Watch their eyes glimmer with sheer exhilaration when you give them an adorable replica of them. Your gift is sure to be placed on their bedsides.
8. Engraved Nameplates
Make their day by presenting them with engraved nameplates and badges, which they can display in pride. Place the nameplates on antique brass, silver, or gold frame to look classy on a desk or anywhere else they want to display this special keepsake. An example of this personalized template is 'World's Best Dad.' You can also have them on a necklace.
9. Painting
Your parents will appreciate a painting you created, and it's only a matter of strokes away from having fantastic art. You can make this excellent idea by getting some paint, paper, and paper towels. The effort you made in making this customized gift will surely impress your parents. If your parents are into Christian home decor, you can surprise them by ordering a canvas printed with an inspirational quote or any type of christian wall art that will serve as a reminder of God's love.
10. Custom-Printed Fridge Magnets
One of the best gifts for parents is to give magnets printed with memorable photos. The magnets make great gifts and can easily be placed on your fridge. Make sure you have magnetic paper, double-sided tape, newspaper comics, scissors, scrapbooking paper, and a ruler. Be sure to include pictures of your family.
Conclusion
All your life has been full of challenges and ups and downs, but your parents have loved you unconditionally. A grand display of love is the only appropriate way to show them the depths of your appreciation for them.
You don't need to spend a lot of money or time trying to get your parents' gifts. The key is to demonstrate the effort you've put into your work. A personalized gift to keep memories alive is more than enough to express appreciation for all parents.