Graduation announcement is not a day to deliver degrees and giving appreciation only. It is a day of celebration. After all, you are putting one step further for making the future. The invitations will send to the families so, you need college grad announcements cards.
How? It is your main concern.
There are numerous Grad announcements styles for every student in the budget. If you're thinking about doing something unique that makes your students proud then add a personal touch while announcing the names that show how much they achieve success in their journey. If you're ready to scroll some unique ideas then continue reading.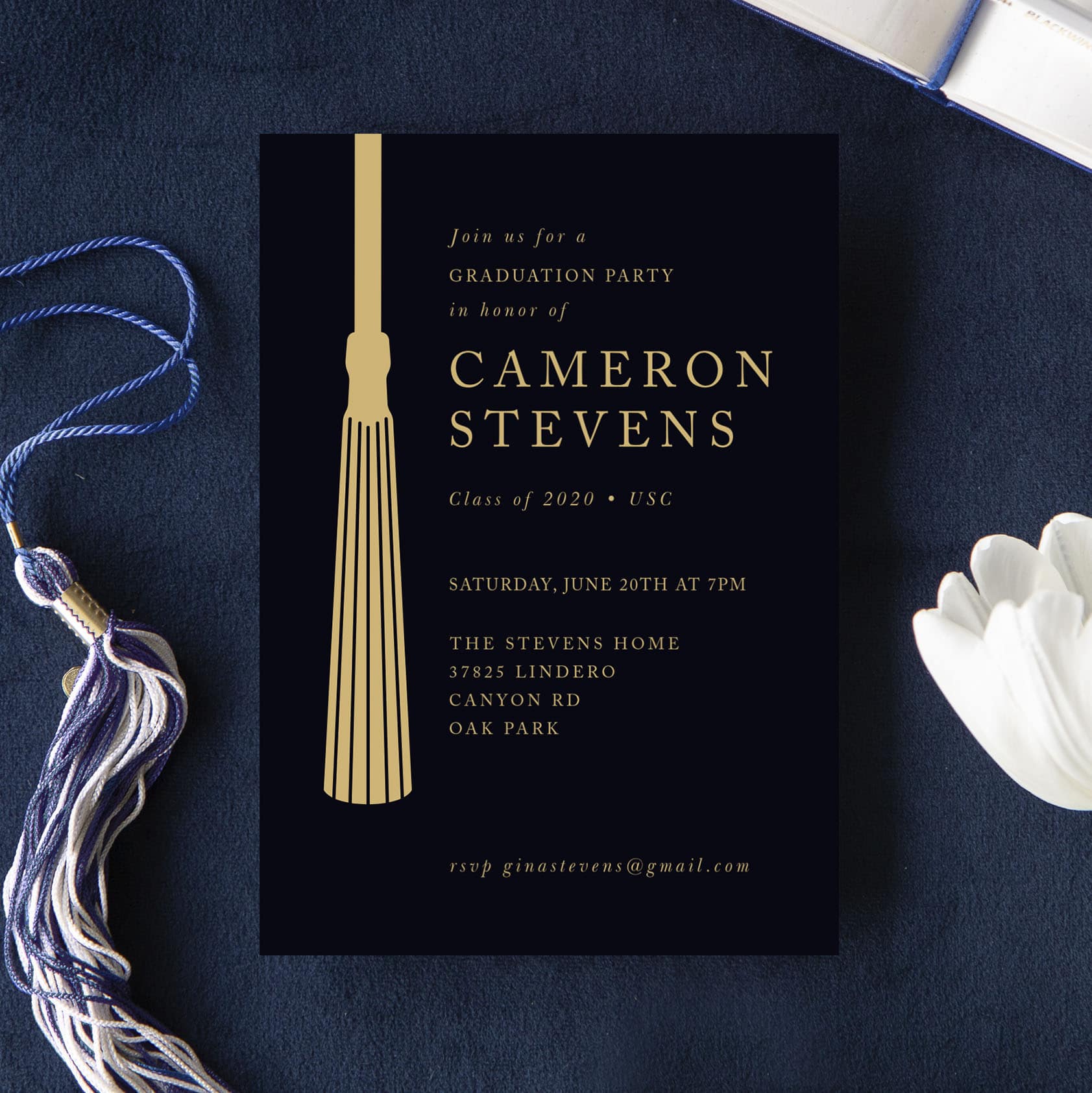 What should include in the Graduation Announcement?
Whether you are announcing graduates or postgraduates of your college, Etiquettes are most important and ensure to include the subsequent details that help your guests to know about every little detail.
Name of student and his/her parents
You're writing a formal letter the very first thing to display the student's name and parent's name with the last name perfectly without mistakes.
Picture of student
Most often formal letters include the picture of the student either as a black gown with a hat or in senior portrait, which is most known as photo graduation invitations.
College/school name
It is a must to add so guests easily know from where students are graduated.
Date
Make sure you entered the correct date, time and place of graduation announcement. You can also add the class and year of a student.
Who should receive an announcement?
It is really important to plan everything first before sending invitations. Who to invite and who not creates big confusion because for parents it is a matter of etiquette. Well, it is impossible to invite all. Hence every school/college has set its limit for the guests who should invite for the celebration. Make sure your announcement brings happiness and properly informed who are invited to the party.
When to send Graduation invitations?
It's all up to you. If you are planning to celebrate the Graduation announcements as a big party then send it 4 weeks before the party. If you are supposed to give announcements only and distribute degrees, then 14 days before the ceremony is great.
It is important to mark the date of celebration before sending invitations, so your guests never get trouble.
Ideas and Tips on College Graduation Announcements
If you are still confused about what to do and how then you must read out some unique and best ideas to make your celebration astonishing. Today the style of announcements becomes modern and people love to share the personality informally instead formal.
Some informal ideas work great
A big collage with memorable pictures.
Custom postcards
A framed Graduation cap and coat picture
An image of students throwing their cap in the air
The world is digital, and you know that students appreciate technology and digitization. So why not try this?
Try some Sparking words
You have some thoughts already in your mind, but which can go the best you do not know. It is hard-hitting to announce graduates, but when it includes sparking words either poem or fantastic quote students can feel great achievement.
You can even talk about his/her nature, etiquette, plans, and everything so they feel proud while receiving their honor. Let us consider a few examples:
Today we are celebrating the achievement of our graduate (student name) (class). He Scored (percentage). And add little mischievous as the punch line to make him/her laugh. We are proud to have a student like you in our school/college.
From his childhood to adult age we are seeking him as the best person and student. Thanks to her teachers, friends, and family who helped him/her everywhere. We hope you'll reach the milestones as long as you want.
The motive of adding words is only to please your student so he/she feels best for themselves. You can try your new one too. All you will need to make sure you are pleasing them with a happy mood.
Wrapping Up
Finally, you are ready for college Grad announcements and appreciate students that how long they've worked hard for achieving this position in your college. You are excited and a little nervous too.
I hope these ideas and tips help you to know what you should do and avoid while calling graduates. Now you just get ready to celebrate the big day of your School/college without stress. Besides all this, you must ensure you are giving a party for your graduates and acknowledge their parents.
Plan your all arrangements accordingly and give the best decoration to the venture. The graduates are coming to celebrate their success, so make it memorable. Good Luck!