It can be hard to get your child to exercise regularly. Many kids hate being told what to do by their parents and caregivers and will actively resist all efforts to force them into competition. Not all exercise has to be prescriptive or competitive, however. Here are some of the activities that your child will take to, like a duck to water.
Trampoline Park Parties
Trampoline parks like Urban Air in Connecticut contain dozens of trampolines and fun obstacles. Not only are these places extremely fun and perfect for parties: they are also places where kids can exercise while they have the time of their lives.
Horse Riding
Horse riding might seem like a bit of a cop out, but it is actually an extremely efficient way of working out. Many kids relish the opportunity to ride a horse. Riding a horse is not only good exercise, but is a great way to teach kids about their responsibility towards and relationship to nature and animals. You don't have to be rich enough to buy and house a horse in order to enable your child to ride. Instead, it is possible to sign up for one of the many junior riding clubs active around the country. Horse riding builds strength in the legs, arms and core. Trotting or cantering is the equivalent of jogging in terms of the cardiovascular excursion it entails. Horses, of course, get far more exercise out of the activity than their human riders.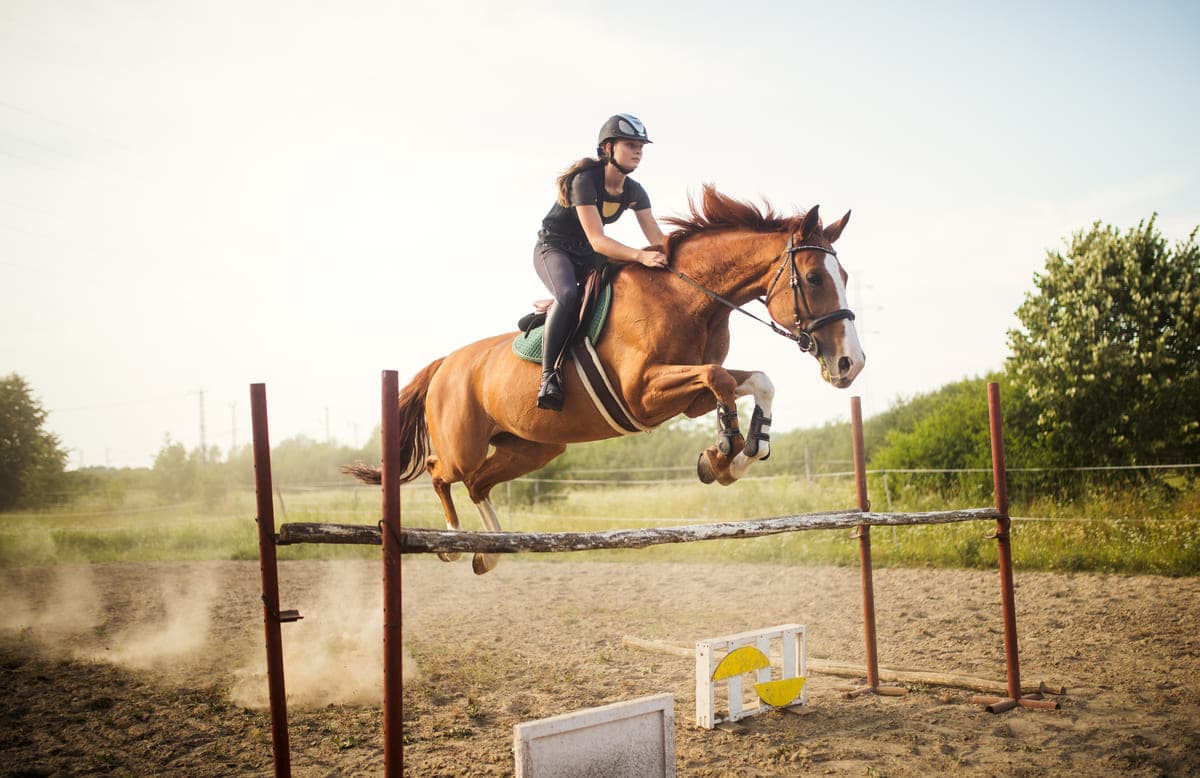 Cycling
Parents should encourage their youngsters to cycle with them on errands, to school and to their appointments with other children. While it may seem easy to drive your kids around everywhere, cycling is both healthy and helps kids to develop a reasonable respect for the rules of the road. Cycling is one of the most effective forms of cardiovascular exercise. It does not, however, have to be a chore. Cycling is both practical and fun. Kids don't need a special expensive bike to get on the road: anything will do. While kids are learning how to safely ride their bikes, it is essential that you cycle with them. Teaching your child to safely ride a bike can be a great way of bonding with them during one of the most important times in their lives. Everybody remembers being taught how to ride!
Recreational Swimming
Young children are unlikely to fully embrace swimming as a sporting activity. Why, they might think, would I swim for anything but pleasure? Luckily, all swimming is highly beneficial. Swimming does not need to be competitive to be good for a child. Take your kids to water parks and recreational swimming areas to help them build up their cardiovascular system and core muscle strength without forcing them to take part in a competitive sport. Swimming can be fun – especially when a large group of kids is able to swim at the same time. Swimming skills can be learned without lessons. Many pools will have hours specifically reserved for children and young adults.