Wedding preparation can be both joyous and overwhelming. With so many venues, themes, and décor options available, it might be tough to know where to begin. However, one of the most significant decisions you'll make is where to hold your wedding.
A destination wedding can provide a private and one-of-a-kind setting, allowing you to create a memorable experience for both you and your guests. There are numerous options available, ranging from tropical beaches to stunning mountain landscapes. You could even have a wedding on a yacht and get married on your way to a stunning honeymoon destination!
This article will go over the advantages of having a destination wedding and the things to consider while choosing your ideal venue. So, whether you want a romantic beach wedding or a fairytale castle affair, we'll work with you to make your idea a reality.
Why Should You Have a Destination Wedding?
Choosing the right wedding venue is critical because it establishes the tone and setting for your big day. From the décor to the photographs, the location you choose will have a big impact on the overall appearance and feel of your wedding. A beautiful setting may add to the romance and beauty of your wedding while also serving as a backdrop for cherished memories.
Furthermore, the venue might have an impact on wedding logistics such as the time of the ceremony, the availability of facilities for the reception, and the convenience of travel for your guests. In short, choosing the right location is an investment in creating a memorable and spectacular wedding experience.
The Advantages of a Destination Wedding
A destination wedding is a lovely and memorable way to commemorate your marriage. Destination weddings provide a completely unique experience for couples and their guests, with stunning locales, an intimate atmosphere, and the potential to create a unique event.
Whether you're after a beach wedding or a castle wedding, the benefits of a destination wedding can make your special day unforgettable.
Exciting New Location
A destination wedding can provide a refreshing change of scenery and a break from routine. It allows you to exchange vows in a unique and intriguing place, surrounded by breathtaking views, lush landscapes, and a new culture.
A destination wedding, whether on a tropical island, in a European metropolis, or in a magnificent mountain range, allows you to enjoy a one-of-a-kind and unforgettable wedding experience.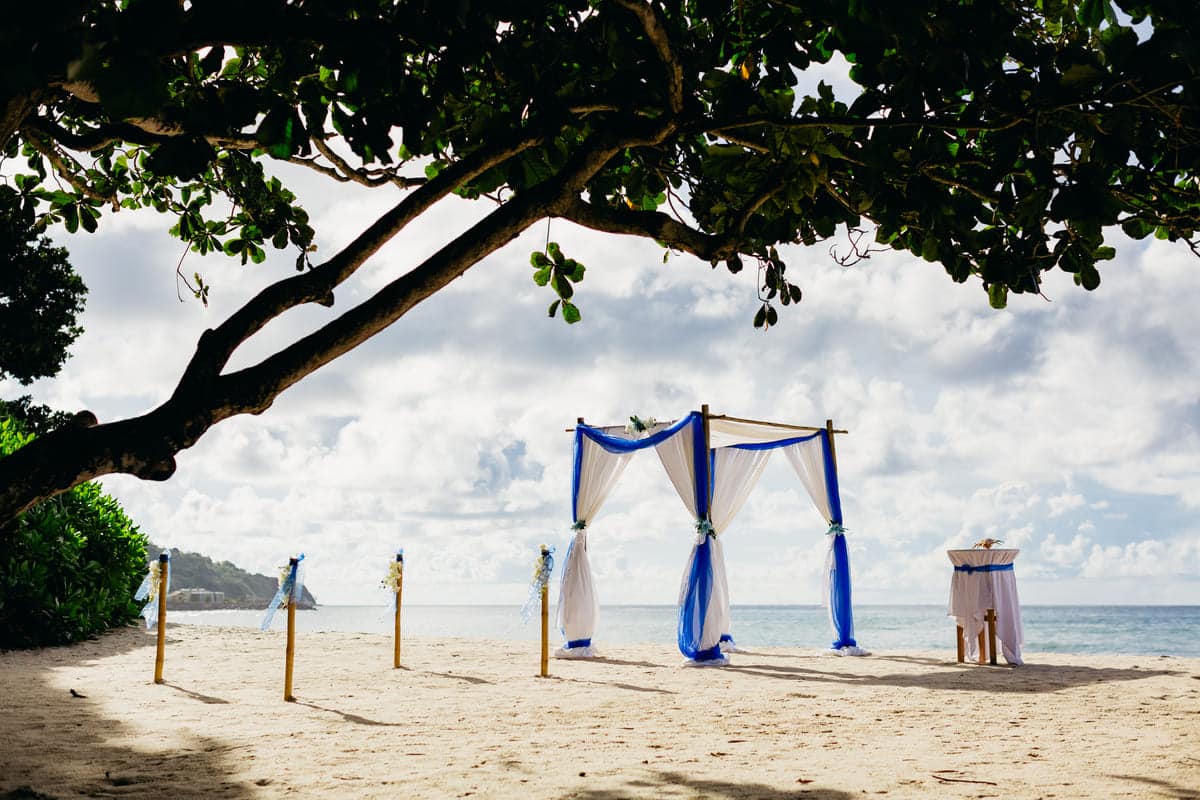 Intimate Setting
When compared to the typical nuptials, destination weddings are more intimate, with a smaller guest list and a more concentrated celebration. This can help to create a more personal and meaningful environment, allowing you to spend more time with your closest friends and family.
In a relaxed and beautiful setting, you'll be able to enjoy one other's company and create memorable memories.
Opportunities for One-of-a-Kind Experiences
Destination weddings can offer the opportunity for a one-of-a-kind event that can enhance your wedding's overall satisfaction. You might, for example, have a beach wedding, a wine country wedding, or even tie the knot on a yacht if that's something you've always wanted to do.
A destination wedding allows you to plan activities and excursions for you and your guests, such as scenic hikes, spa treatments, or local tours to make your special day memorable and one of a kind.
Budget
When planning a destination wedding, be sure to keep your budget in mind. Destination weddings can provide an intimate and one-of-a-kind event, but they can also be more expensive than typical weddings.
It's critical to set and stick to a budget for everything from travel and accommodation for you and your guests to the cost of the venue and décor. It's also a good idea to factor in the cost of destination wedding insurance to cover any unexpected costs.
The Distance Between Home and Your Destination
Another issue to consider is the distance between your home and the destination. While a faraway, exotic setting may seem alluring, it can also make attendance more difficult and costly for your guests.
Consider a location that's conveniently accessible for your visitors, and make sure to give them enough time to plan and save up for the trip.
Flight and Transportation Availability
It's critical to check the availability of flights and other transportation needed when selecting a destination. Make sure that your guests have access to affordable and convenient transportation options. Consider the cost and availability of transportation options, such as rental cars or shuttle services, if the location is remote.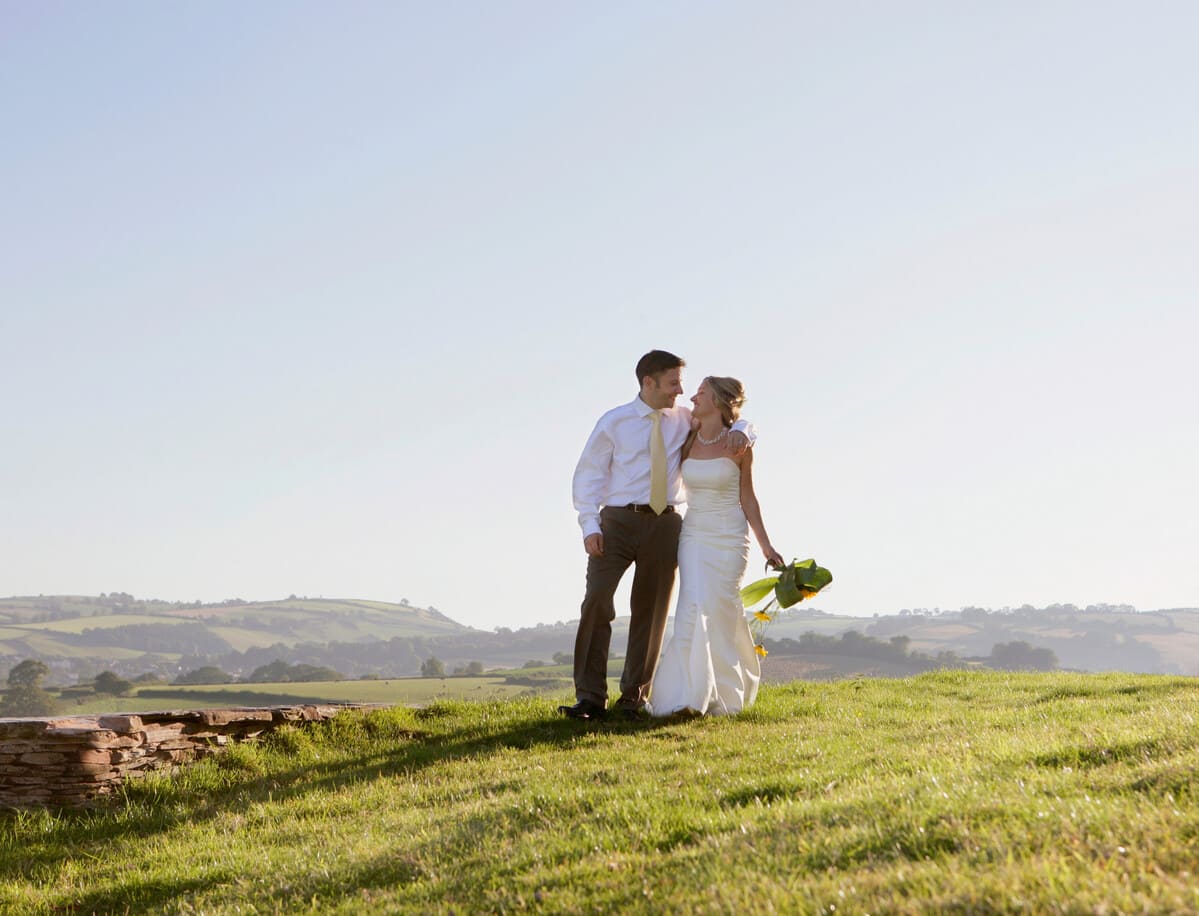 Weather
Another significant element to consider when arranging a destination wedding is the weather. Choose a place with a climate that meets your preferences, then check the weather forecast for the time of year when you intend to get married.
Consider the likelihood of hurricanes or other extreme weather conditions if you're planning a beach wedding, for example.
Customs and Culture
Finally, consider the culture and customs of the destination you've chosen. Investigate local customs and traditions to make sure they connect and are compatible with your wedding concept. Some places may have particular requirements, such as getting a marriage license or having a blood test, so make sure to thoroughly research these things in advance.
How to Select the Best Destination
It's critical to consider not just your own preferences and ideas for your big day, but also your guests' ease and comfort. With the proper research, logistical considerations, and advice from loved ones, you can choose the ideal location for your dream wedding.
Investigate Various Locations
When selecting a destination wedding site, it's critical to do your homework to find the one that's ideal for you. Begin by thinking about the ambience and setting you want, whether it's a tropical beach, a romantic vineyard, or a majestic castle.
Learn about other destinations and what they have to offer by doing research online or speaking with a travel agent. Make a list of suitable places and weigh up their advantages and disadvantages.
Consider the Desired Atmosphere and Setting
After you've explored various locations, consider the ambiance and setting you want for your wedding. Do you prefer a laid-back wedding or a more formal, traditional wedding in a historic castle? The mood and setting of your wedding will have a significant impact on the whole experience for both you and your guests, so make sure you choose a place that fits your vision.
Consider the Travel Logistics for Your Guests
When selecting a destination wedding site, it's critical to consider travel logistics for your guests. Take into account the distance between your home and the accessibility of flights and transportation Make sure that your guests have access to affordable and convenient transportation options. You should also look the cost of your guests' hotels and meals in advance.
Seek the Advice of Friends and Family
Finally, ask friends and family who have been to or know about your target destinations for recommendations. Ask for their thoughts and experiences and use their suggestions to help you make your final decision. You can also ask wedding planners or travel agents who have done destination weddings before for advice.
Final Thoughts
Organizing a destination wedding involves a number of critical decisions, ranging from selecting the ideal venue to ensuring your guests' comfort and convenience. With some careful research and consideration of issues such as cost, distance from home, weather, and cultural norms, you can ensure that you secure the perfect destination for your dream wedding.