Stocking Stuffer Ideas are often overlooked during the holiday season, but it's also one of the most important times to remember someone who isn't there with you this year. Whether it's your grandparent, aunt or uncle, or even close friend, you can keep them in your heart and on your mind by purchasing some unique stocking stuffers that will remind you of them every time you use them throughout the following year. Here are five stocking stuffer ideas to remember a loved one.
A picture frame
A picture frame with their favorite photo of their loved one is something they can always look back on and remember the good times. Not only will this be something they will treasure but it will also be a constant reminder of how much you care about them. You can also think outside the box when it comes to pictures. For example, puzzles are an excellent activity for your loved ones, and there are puzzles for any age level, so find the perfect one for your family member. You can turn a favorite picture into a puzzle for them to frame later on if they would like. Another idea for the use of a photo is a set of personalized coasters with a printed picture. Have fun being creative using an image. You can use it for a stuffer if it fits into a stocking.
Seed paper
A beautiful way to remember someone is by planting a tree in their memory. Seed paper is an eco-friendly plantable paper made of recycled materials. You can buy the paper and plant it, or give it as a gift with seeds inside that grow into wildflowers and plants. A seed packet contains the seeds, the paper, and instructions for planting them together.
A keychain
A keychain is one of those small gifts that can make someone's day just by seeing their name or picture so close. A keychain can be used every day, and it will always remind the person of their loved one every time they leave the house! There are many ways to get creative when personalizing a keychain. You can have your loved one's name engraved, their face or image printed, or even choose a design you know they would like. Try engraving with what the individual liked- for example, if your loved one loved golf, you could put their favorite golf course on there and how long ago they played there- the memories will never stop coming!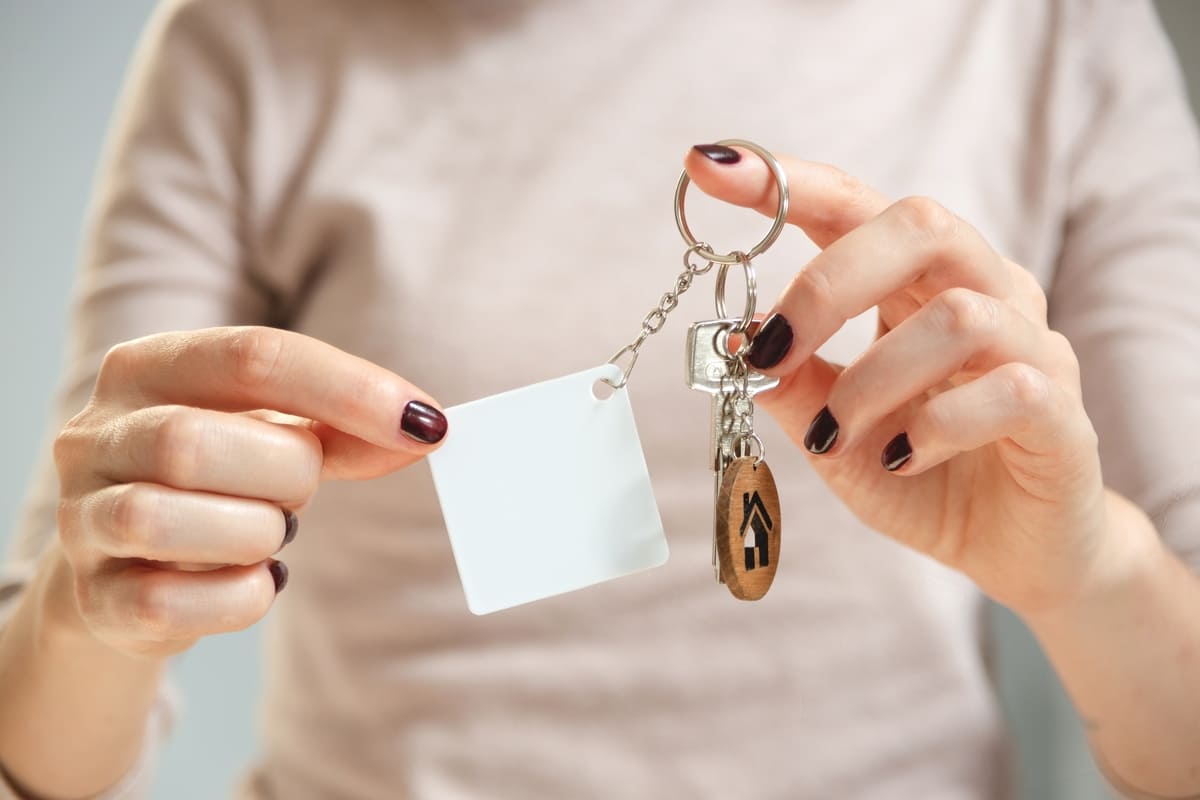 A locket necklace
This necklace is perfect for your loved one who likes to keep their most important memories close to their heart. It also makes for an adorable and sentimental stocking stuffer. The locket necklace can be engraved with up to four words of your choosing, which are placed on the front and back of the pendant. The words are fully customizable: you can have any sentiment engraved on this piece–whether it's a name, birthstone, or anything else that's special to you or the person you're giving it to.
A bookmark
Personalizing a bookmark to remember a loved one is a thoughtful way to honor someone's memory. It also makes a great stocking stuffer! The hardest part about making these is deciding what quote, drawing or photo should be on the bookmark. Here are some ideas:
Remember that life goes on, and so do you.- Theodore Roosevelt
Never forget those who made your life worth living.- Victor Hugo
Life isn't always as bad as it seems. Sometimes it can be quite beautiful.- Tessa Jowell
Finding the perfect stocking stuffer can be tricky, but these five ideas will help you find one. And in remembrance of your loved one, it's important to think about them when shopping and celebrating Christmas and New Year. This way, you can cherish those moments with all the joy they deserve.