As a new parent, you want to provide your child with the best possible start in life. That means feeding them nutritious, organic baby food. But navigating the world of baby food can be daunting, with so many brands and varieties to choose from. When it comes to finding the best organic baby food brands. Also, you want to make sure that you are getting the purest and most nutrient-rich foods for your child.
Though organic baby food is more expensive than its conventional counterparts, it also contains fewer pesticides and additives. That means that you can rest assured you are feeding your child organic foods with the organic baby food brand that suits them best.
Many baby food pouches are made with added sugar, salt, and preservatives that are not necessary. The purest baby food brands offer organic foods that are additive-free for your child to enjoy. In this blog, we've compiled a list of the 13 best organic baby foods brands of 2022. So you can rest assured your little one is getting the highest quality nutrition possible.
Best organic baby foods brand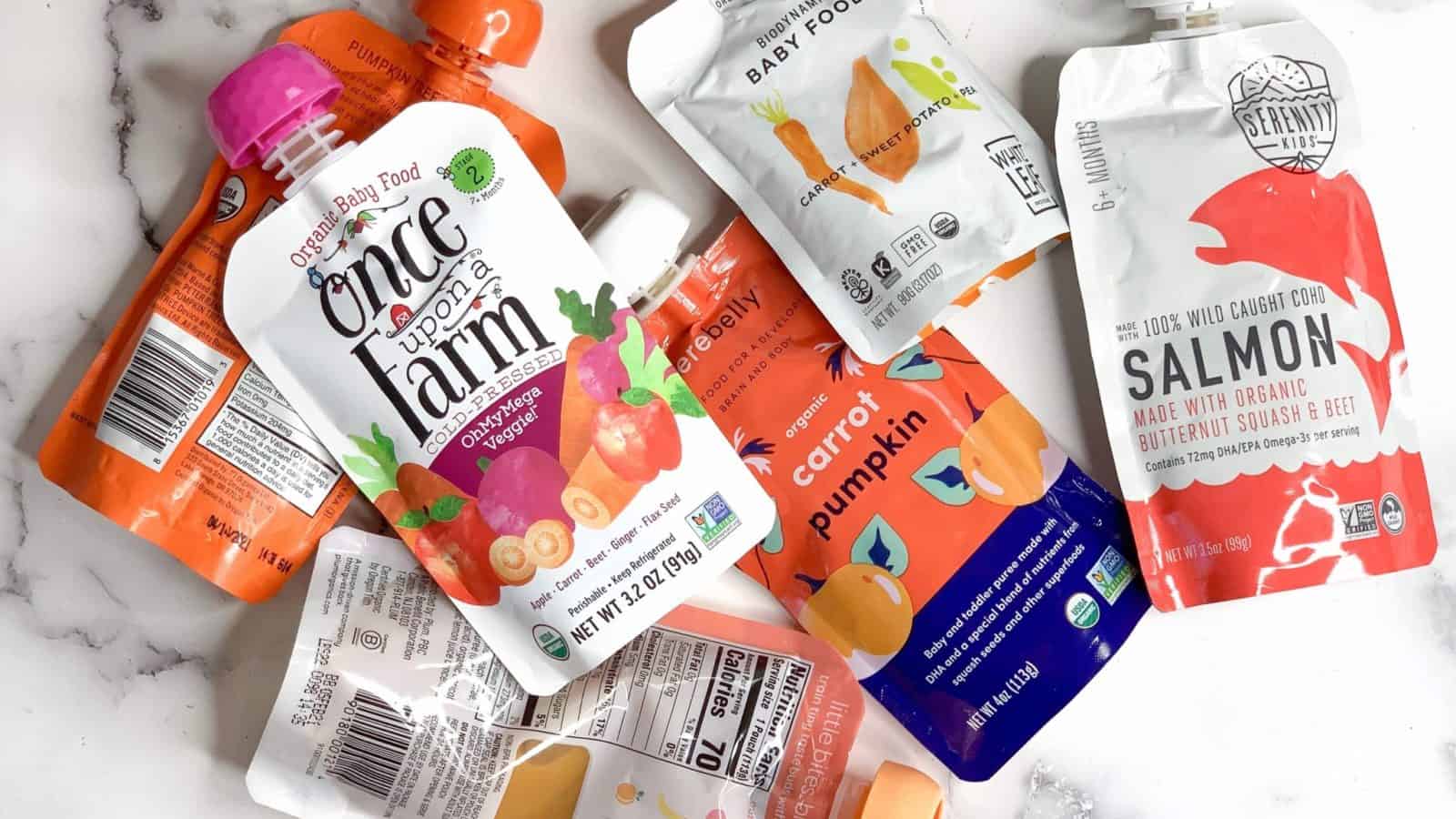 Therefore, organic baby food has become very popular these days. The demand for organic baby food is increasing rapidly because people are becoming more health-conscious day by day. That's why you can see different types of organically grown vegetables, fruits, grains, etc in the grocery stores. However, when it comes to feeding your child nothing can beat organic food. That's why below we have mentioned the best organic baby foods brand and they are:
1. Tiny Organics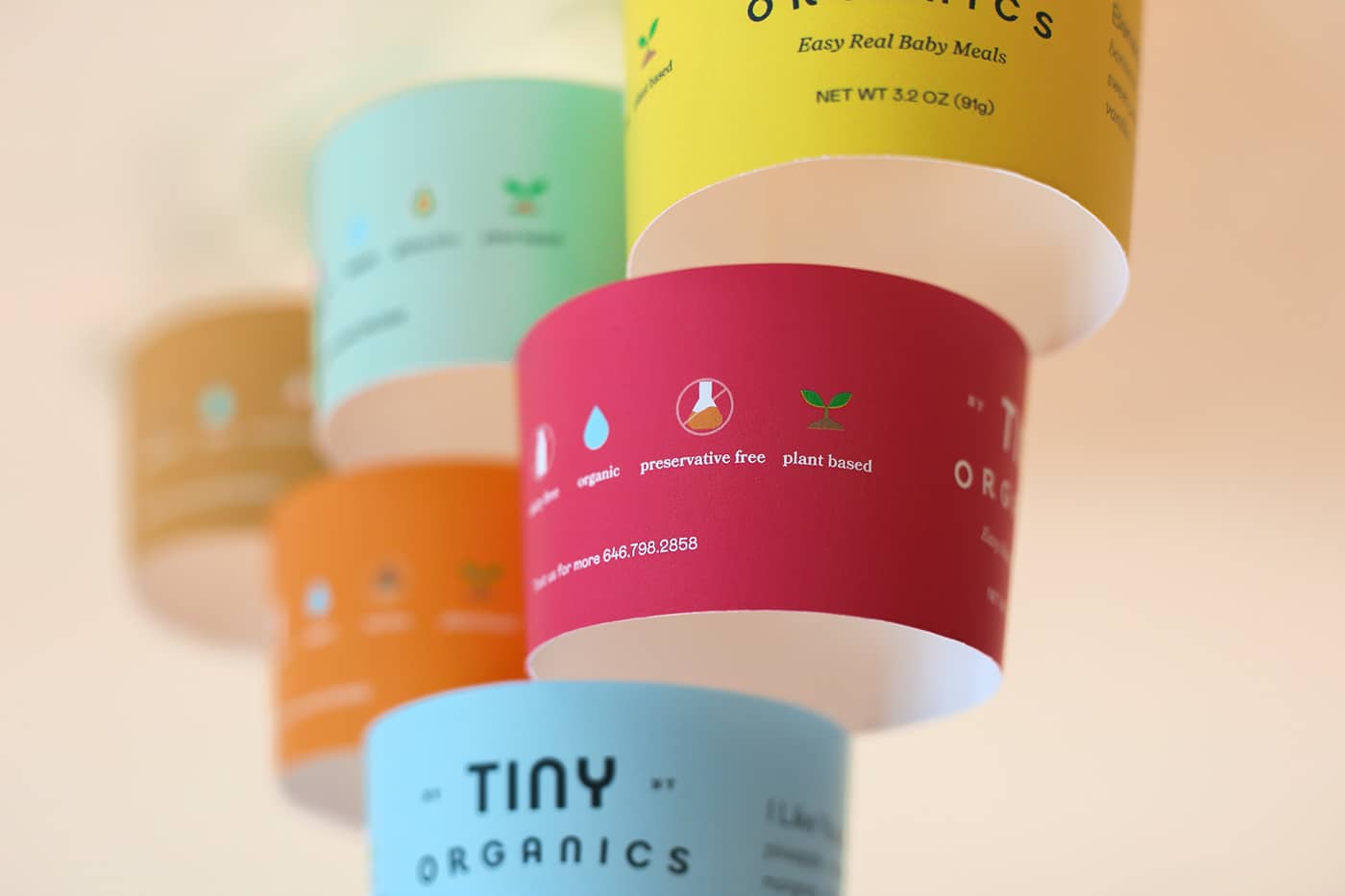 This is a pure organic baby food brand that has been manufactured by Organic foods Experts. This brand manufactures all kinds of organic foods for babies and children. These are available in different flavours like farmhouse blend spinach with quinoa & peas, red pepper with Mexican spices, roasted butternut squash with cinnamon & coconut sugar, etc.
The organic ingredients they use to make this baby food are very healthy and nutritious. Tiny organics is a well-certified organic foods brand that ensures the full safety of your baby. Just like sprout organic foods this brand also does not contain any genetically modified ingredients. Fruits and vegetables are full of essential minerals, vitamins, antioxidants, etc that help to develop your child's immune system.
2. Serenity Kids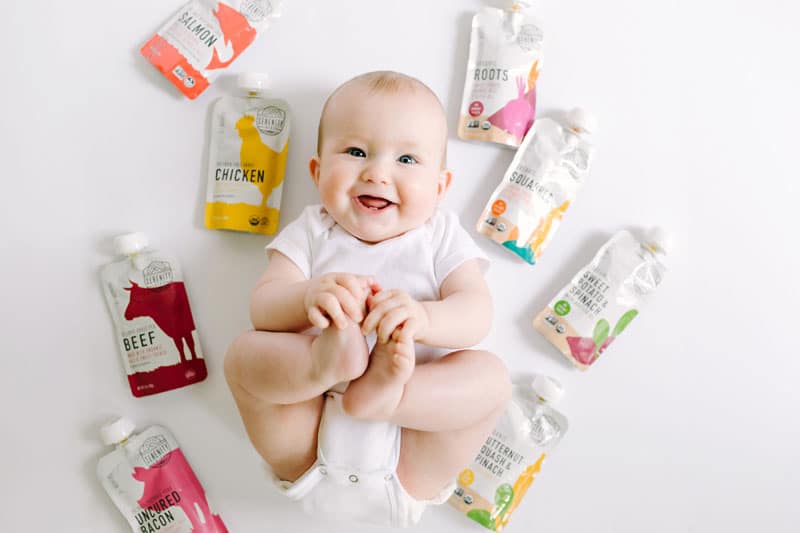 This baby food brand is made by using all-natural ingredients like farm-fresh fruits and vegetables, healthy grains, etc. All their organic baby foods are made without any preservatives or additives. They use simple cooking methods to make this food that does not take away the essential nutrients from the food. Some of their products include raspberry-flavored florets with yam & quinoa, peas with apricots & vanilla, apple-banana baked oatmeal, beetroot hummus with quinoa & lentils.
Although these are not the only products they manufacture but this brand has made a name in the organic baby food industry due to its pure and healthy baby food items. For example, this company manufactures seaweed with organic roasted brown rice & quinoa cereal puffs for babies above 6 months old. This is full of minerals, vitamins, and essential fatty acids that help in brain development. And these organic baby food pouches are available in different flavors too.
3. Raised Real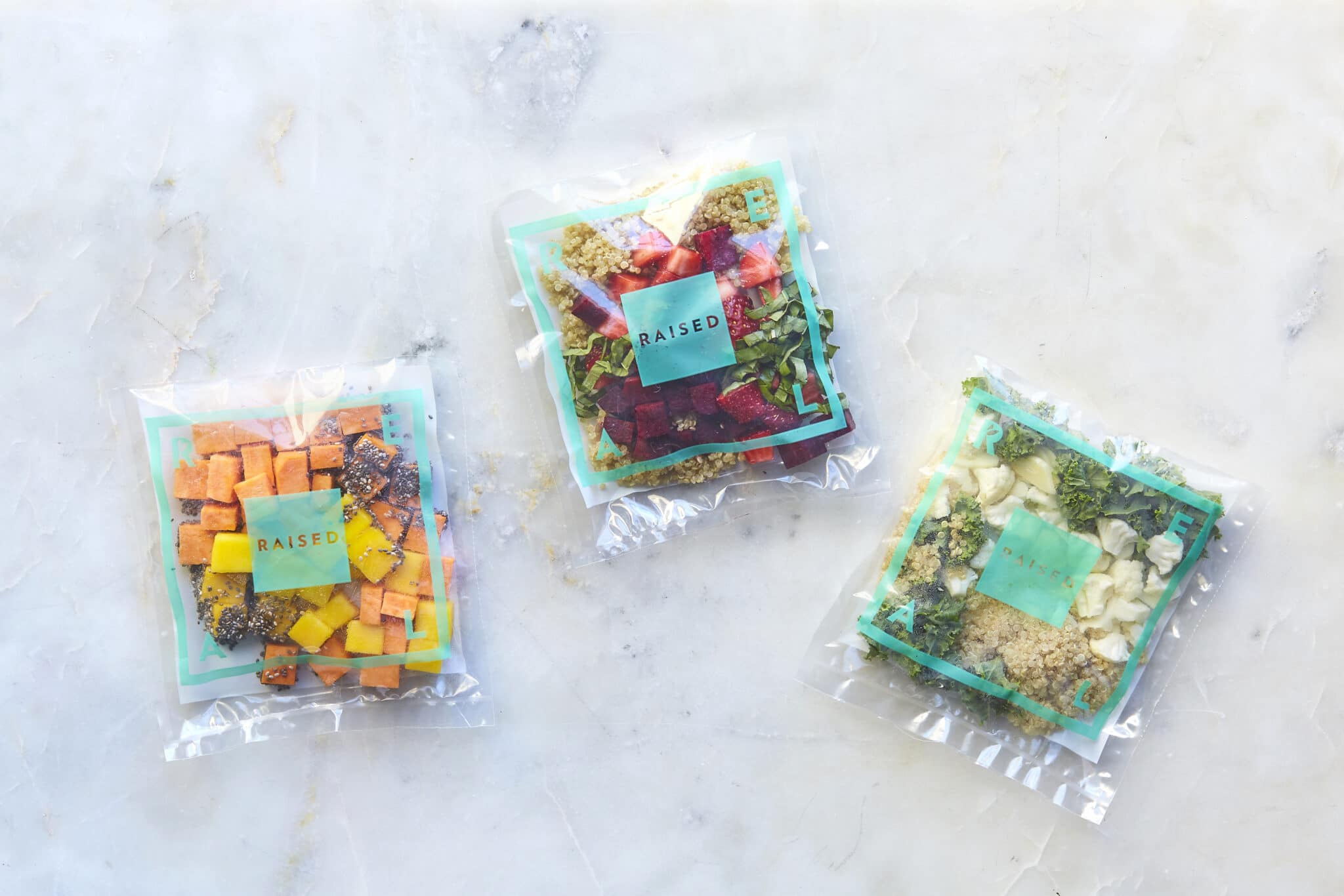 As you know human milk is the best food for babies. However, not everyone produces breast milk that's why can opt for baby formula. You should always opt for organic baby formula as it contains essential nutrients and vitamins for the healthy development of your baby. Raised real is a well-known brand of organic baby formulas manufactured by lactation consultants. They use 100% natural or organic ingredients that are rich in proteins, fats, minerals, vitamins, etc. Though the gluten-free version is also available, however, it does not contain cow's milk.
However, just like breast milk, raised real organic baby formula is also full of essential nutrients. This brand makes sure the development of your child's immune system, brain, eyesight, etc. As there are no harmful chemicals present in it so it can be given to newborn babies as well. That's why every parent should opt for raised real organic baby formula because it has been made with high-quality organic dairy. Similarly, the mama bear baby food organic brand can also be used for your baby.
4. White leaf Provisions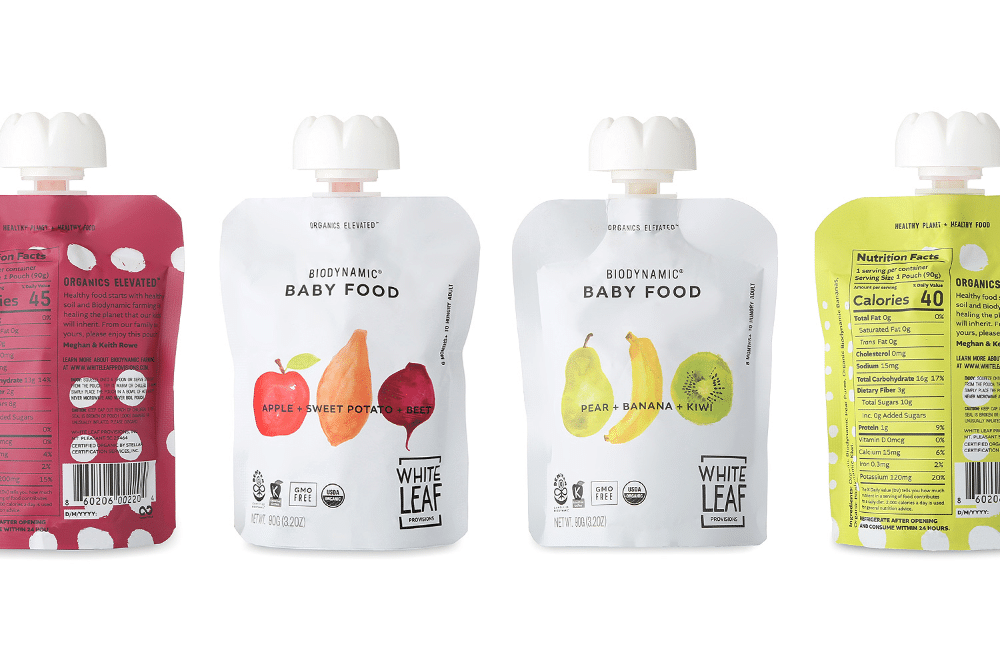 White leaf provisions are very popular organic baby food brands. They are very popular amongst parents because their organic baby food is not only healthy but also very tasty. This brand manufactures different types of organic foods for babies and children including fruit, vegetables, meat & beans, teething biscuits, etc.
White leaf provisions use 100% certified USDA organic ingredients to make these foods. These are very healthy as they don't contain any processed sugar and salt. They also use healthy herbs and spices like parsley, oregano, basil, etc. to make the food tasty for your kid. Their meat & beans product is organic and that's why it contains very high protein value.
5. Square Baby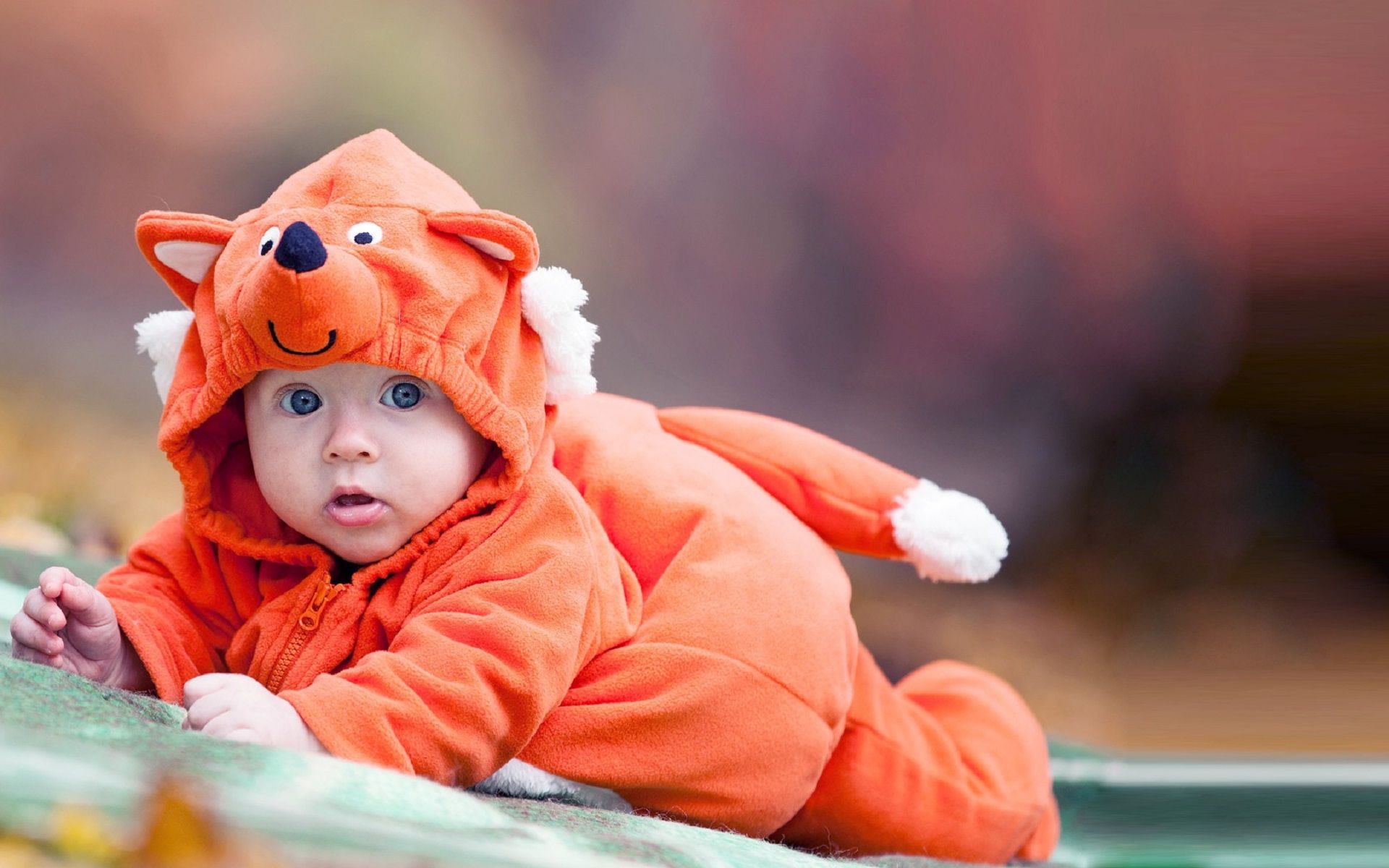 The Square Baby is another well-known organic baby food brand that manufactures different kinds of healthy, pure and nutritious organic baby foods. This company has been certified by the USDA. It manufactures healthy organically grown fruits, vegetables & grains with no harmful pesticides added to them.
Square baby foods are sweetened with natural sugars like coconut sugar or fruit juice. So, you can be sure that your baby is getting healthy and nutritious food from this brand. These baby food pouches are completely safe for your kids. And it's also available in sweet potatoes & chicken, red lentil dahl with turmeric and butternut squash & apple flavors that you can feed your baby. This is a fresh baby food brand that has the nutritional value of baby food that is comparable to homemade baby food.
6. Nurture Life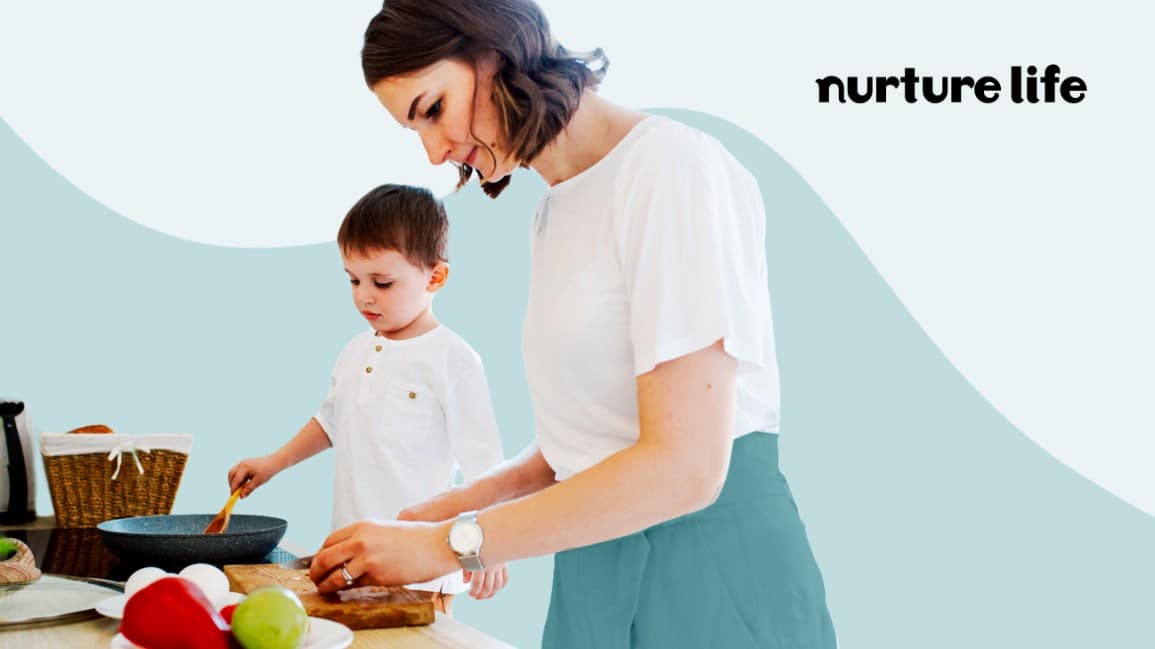 It is a leading US-based manufacturer of organic baby foods. You can find different types of organically made vegetables, fruits and grains in this brand. Nurture life provides full scope for the taste and flavour of your child. That's why they use carefully selected and blended whole organic ingredients to make their organic baby food products. They also do not contain any type of nasties like artificial flavors and preservatives.
Therefore, this certified organic is also available in flavoured organic rice cereal sweet potatoes & apple, organic rice cereal butternut squash & pear, organic brown rice cereal bananas, apples and cinnamon etc. Just like the plum organics baby foods this brand also provides baby purees and pouches. The solid foods of this brand are basically made for babies but some recipes are also available for the kids of 10 months.
7. Happy Baby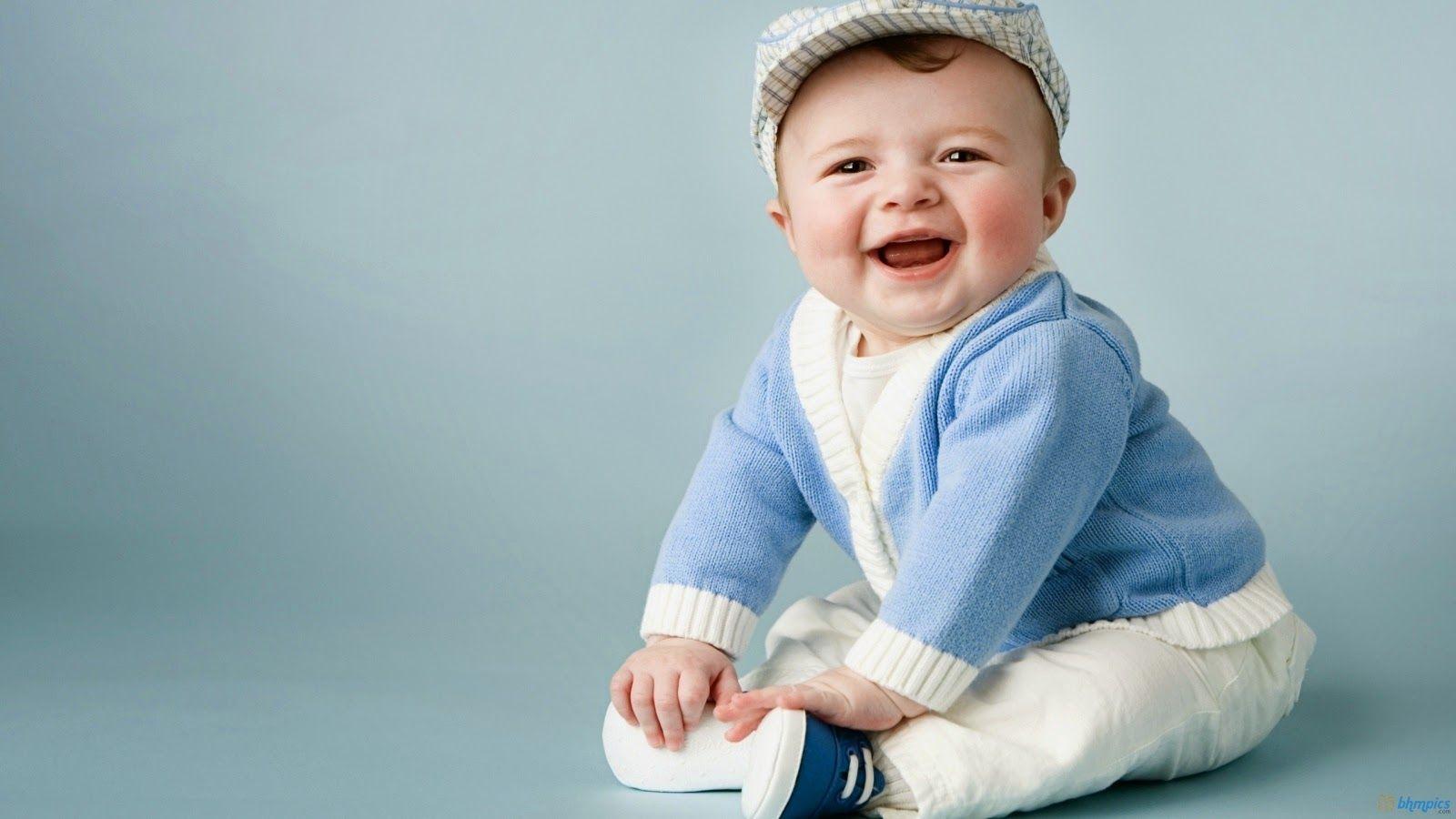 If you have a fussy eater at home, then it will be quite difficult for you to feed your child healthy food. However, this is not the case with Happy baby organic foods because they manufacture organic baby food that contains all essential minerals and vitamins. They do not use toxic pesticides or herbicides during farming.
Just like plum organics foods Happy baby are also made of non-GMO ingredients. You can find different flavours of Happy baby organic food that includes sweet potatoes with maple, avocado & cinnamon puree, pumpkin, banana & chia seed puree, etc. Therefore, certified organic baby food brands are packed with essential minerals, vitamins, antioxidants, etc. These ingredients help to strengthen the immune system of your child.
8. Plum organics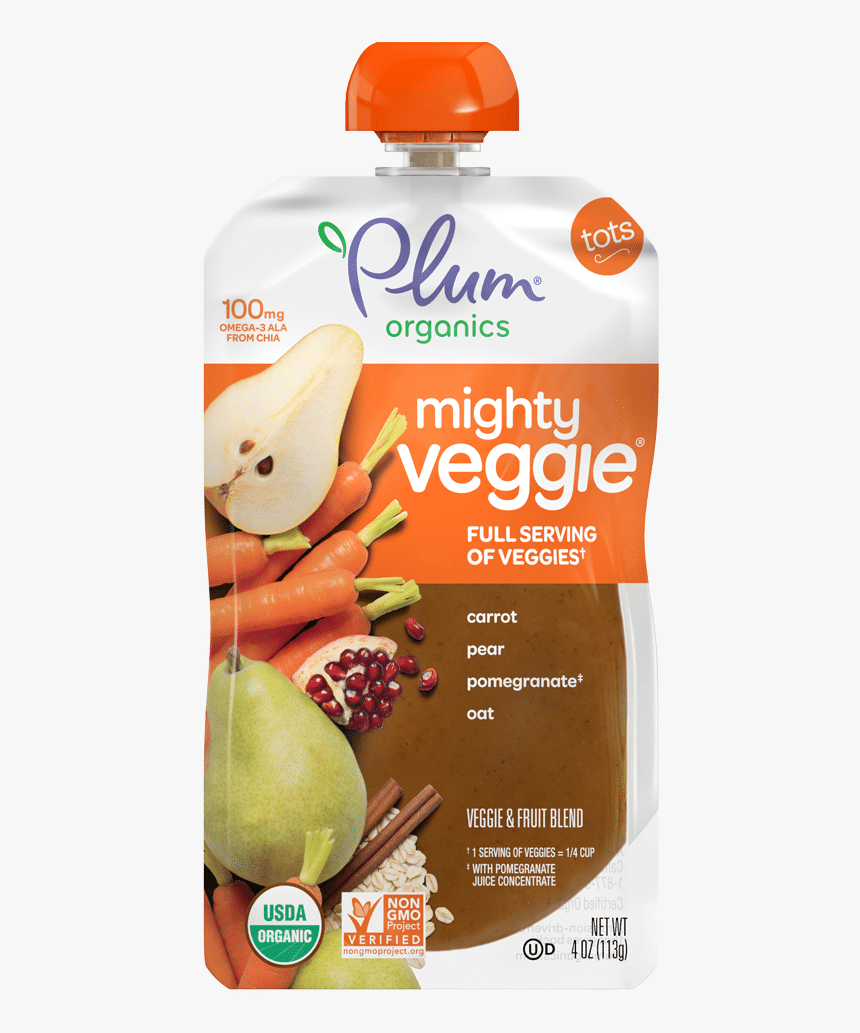 Plum Organics is another best organic baby food brand that manufactures healthy and fresh baby food. This brand has been in business for many years now and is very popular among children because of its excellent taste, quality, etc.
The ingredients they use are grown carefully on farms to ensure full nutrition. All the products are made with whole fruits & vegetables without adding any artificial flavors or colors. There is no added sugar in their products and your baby gets nothing but natural food to eat. This brand also USDA certified organic baby food that is available in rice cereal first fruits, sweet potato & apple puree, etc.
9. Cerebelly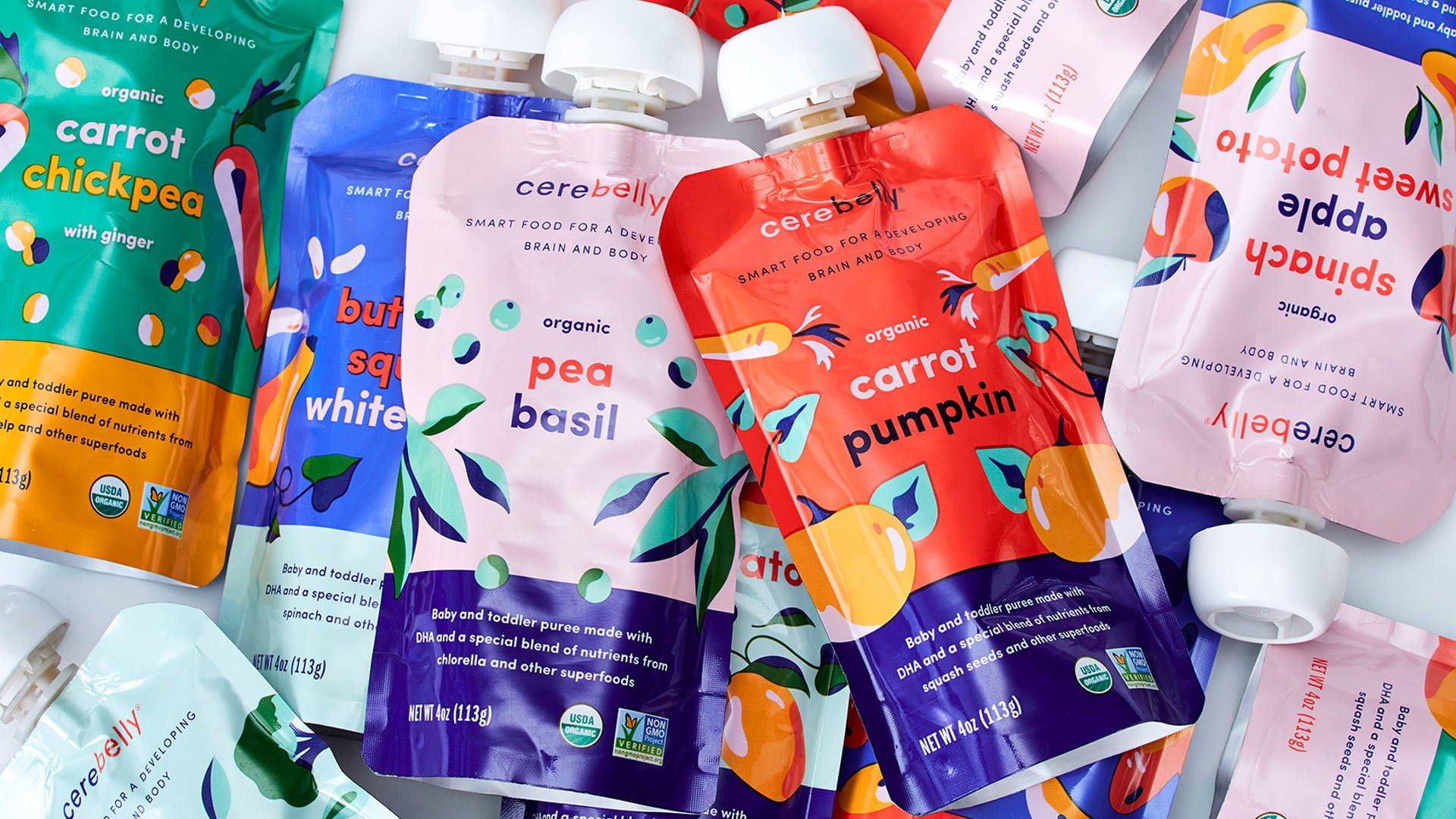 These baby cereals foods pouches are very healthy for your baby. They are specially made to improve the digestive system of your child. Also, have prebiotic & probiotic enzymes that help to develop gastric juices in your baby's stomach and intestine thus helping to digest food properly. Cerebelly is an organic baby food brand that offers delicious cereals especially made for babies. These baby food manufacturers use the best organic ingredients in their recipes.
Furthermore, they also are tested baby foods that are free from wheat, soy, dairy products; sugar, artificial flavours, colours & preservatives. The infant cereal pouch has a great combination of organic fruits, vegetables, grains, etc. Their own baby food pouch packaging is very convenient and hygienic.
10. Wutsup Baby Organic Quinoa cereal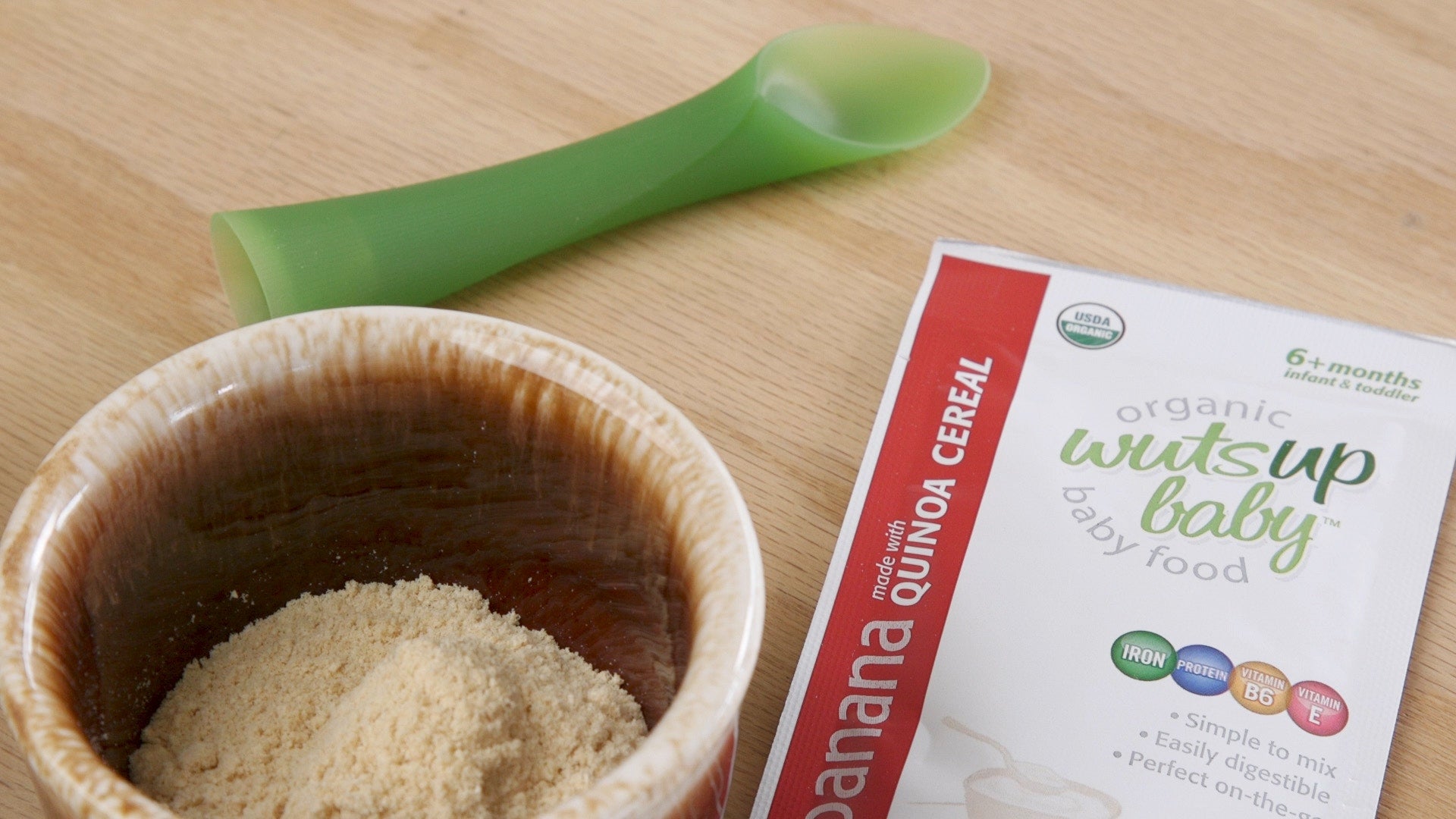 If your child is over 10 months of age then you can give them quinoa cereal. This cereal is extremely healthy for your baby because this is full of essential vitamins, minerals, antioxidants, etc. On the other hand, it contains all the important amino acids that are very much required by your growing child. What's more? It also contains probiotics, prebiotics that will help to maintain your baby's healthy gut.
This is also available in gluten-free and non-GMO verified packages. Wutsup Baby provide certified organic baby food of a high quality that you can trust blindly. This brand also meets all the sanitation safety standards in order to ensure a safe and quality product for your baby.
11. Gerber organic baby cereal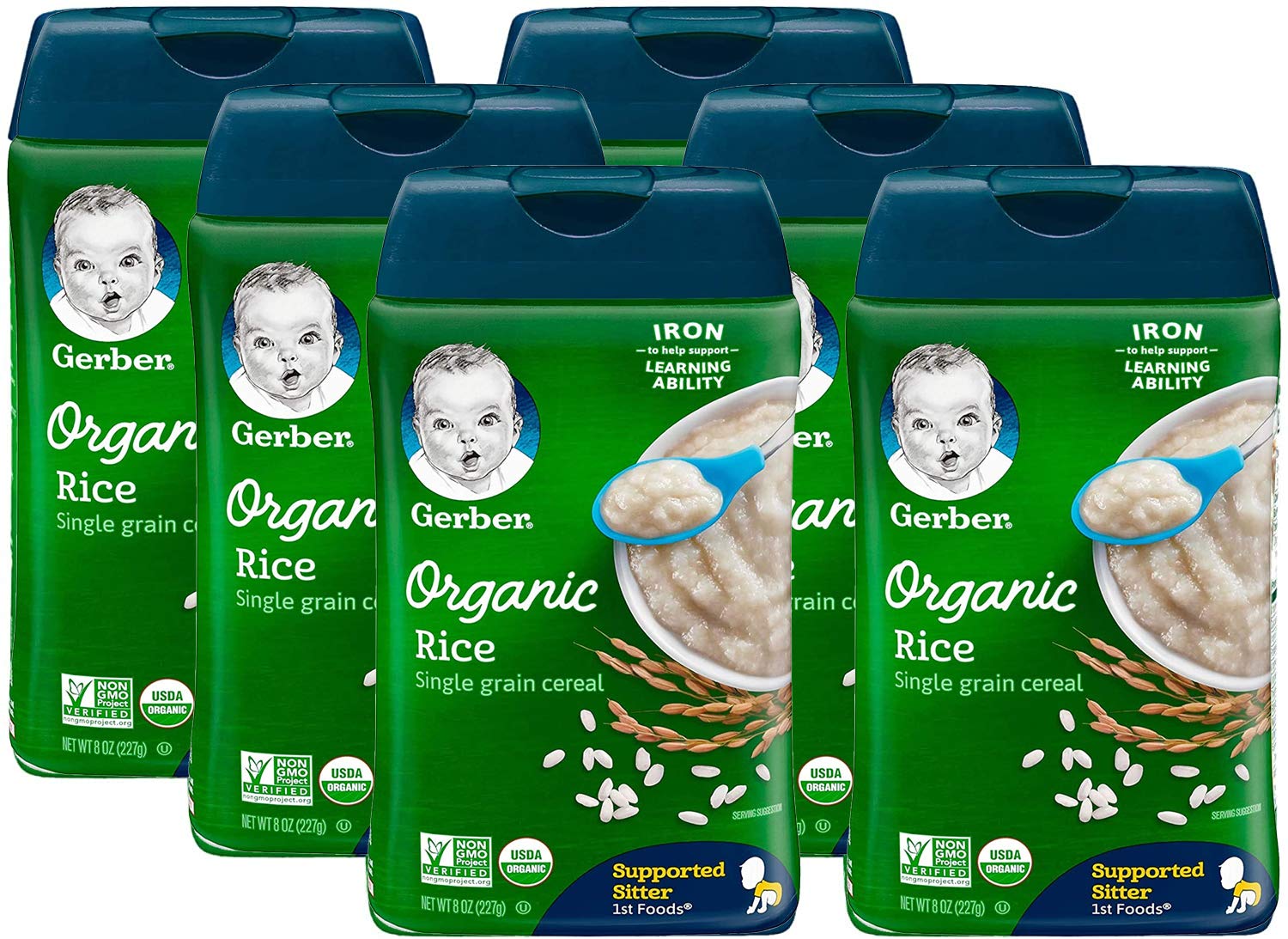 Gerber is one of the most popular and top-selling organic baby food brands in the world. They have been manufacturing organic foods for babies and children since a long time. Their products are very high quality and nutritious. All Gerber products follow strict guidelines and standards set by USDA to maintain their level of excellence. The company has a strong commitment to providing the best organic food for babies and children.
Therefore, this baby food brand not only ensures the authenticity of organic food but also provide training to their farmers for maintaining high standards. Gerber has a long history in the baby products industry and they are one of the trusted companies when it comes to products for babies.
12. Holle Organic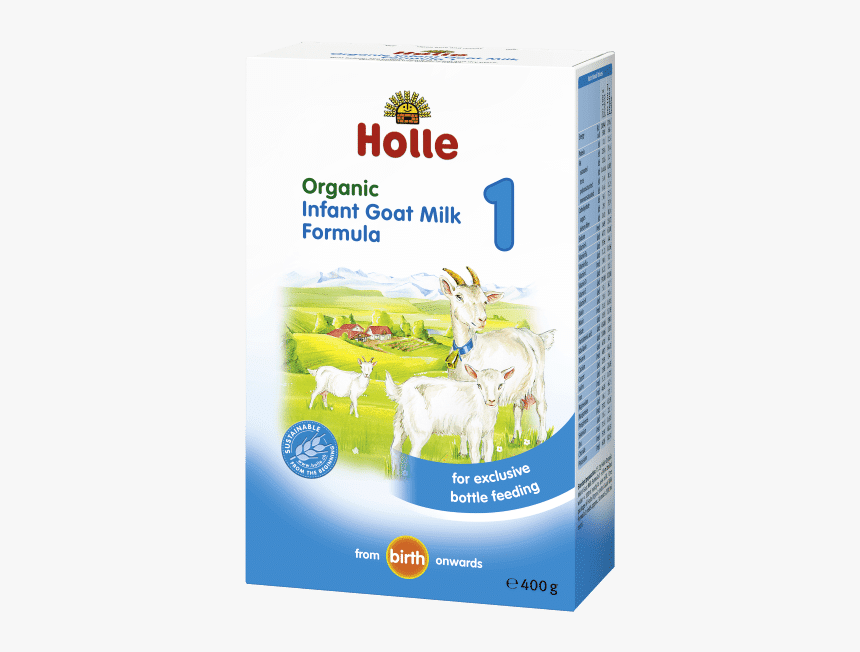 This is another great organic baby food brand that provides complete nourishment for your growing child. Holle organic is one of the most popular organic brands in many European countries like Germany, etc. This company has been manufacturing organic products for many years and they are very experienced in this field. All of their products are completely natural and full of vitamins & minerals that are good for the health of your child.
This organic brand only uses fruits, vegetables, cereals and dairy products to make different types of baby foods. Furthermore, they are one of the few brands that are certified by different bodies like USDA, NaTrue, IBD, ICEA and Ecocert. This German organic food brand mainly focuses on providing full nourishment to your growing child.
13. Earth's Best organic food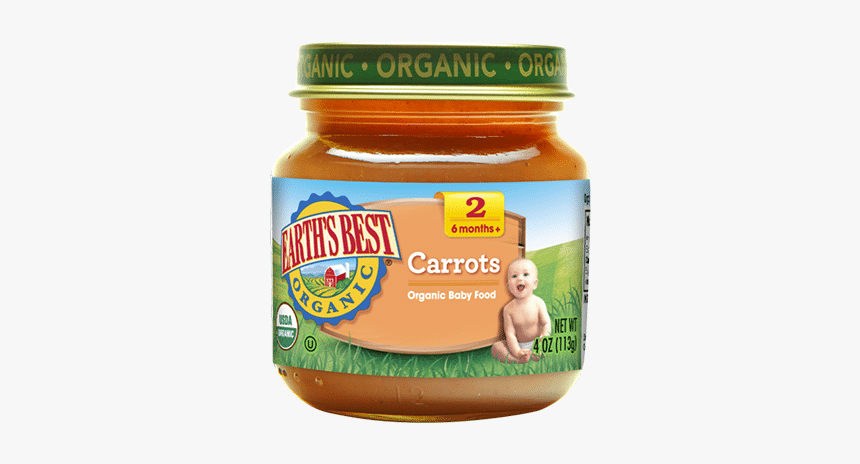 Earth's best is known as one of the largest organic baby food brands in the world. They have been manufacturing organic food for babies and children for a long time and they provide many different kinds of healthy and nutritious food items to their consumers.
Their products always contain farm-fresh organic fruits, vegetables, proteins, grains etc that are packed with essential minerals, vitamins, antioxidants etc. These ingredients help to develop your child's immune system and keep them healthy.
Some of the best products by this brand are baby's first fruits, organic infant cereal vanilla orchard, organic sweet potatoes, etc. Moreover, this baby food brand is very strict about their quality control and that's why they do not use any genetically modified or artificial ingredients in their products.
The Bottom Line
Therefore, there are so many organic baby food brands to choose from. It can be difficult for parents to know which one they should buy, especially if their child has allergies or sensitivities. After reading this article, you now know the best organic baby food brands of 2022 that will suit your family's needs and budget. Now all you need is a little time to peruse our list before deciding on what brand of organic baby food would work best for your family.
In the end, it's important to remember that there is no one-size-fits-all solution when it comes to what food you feed your baby. It might be best for you and your family if you choose a brand based on taste preference or price point. No matter which organic baby food brands you buy from, make sure they are safe for babies according to their age group. We hope this article has been helpful in making a decision about how best to take care of your little one. If you have any queries regarding the above context share through a comment section below.