From heartburn and back pain to every changing bodies, moms-to-be have a lot to deal with during pregnancy. It can be an uncomfortable and painful period of time, especially in parts of the body like the feet and ankles. In addition, weight gain and hormonal changes during pregnancy can lead to foot growth, joint instability and other muscular pain related to calf swelling and cramping.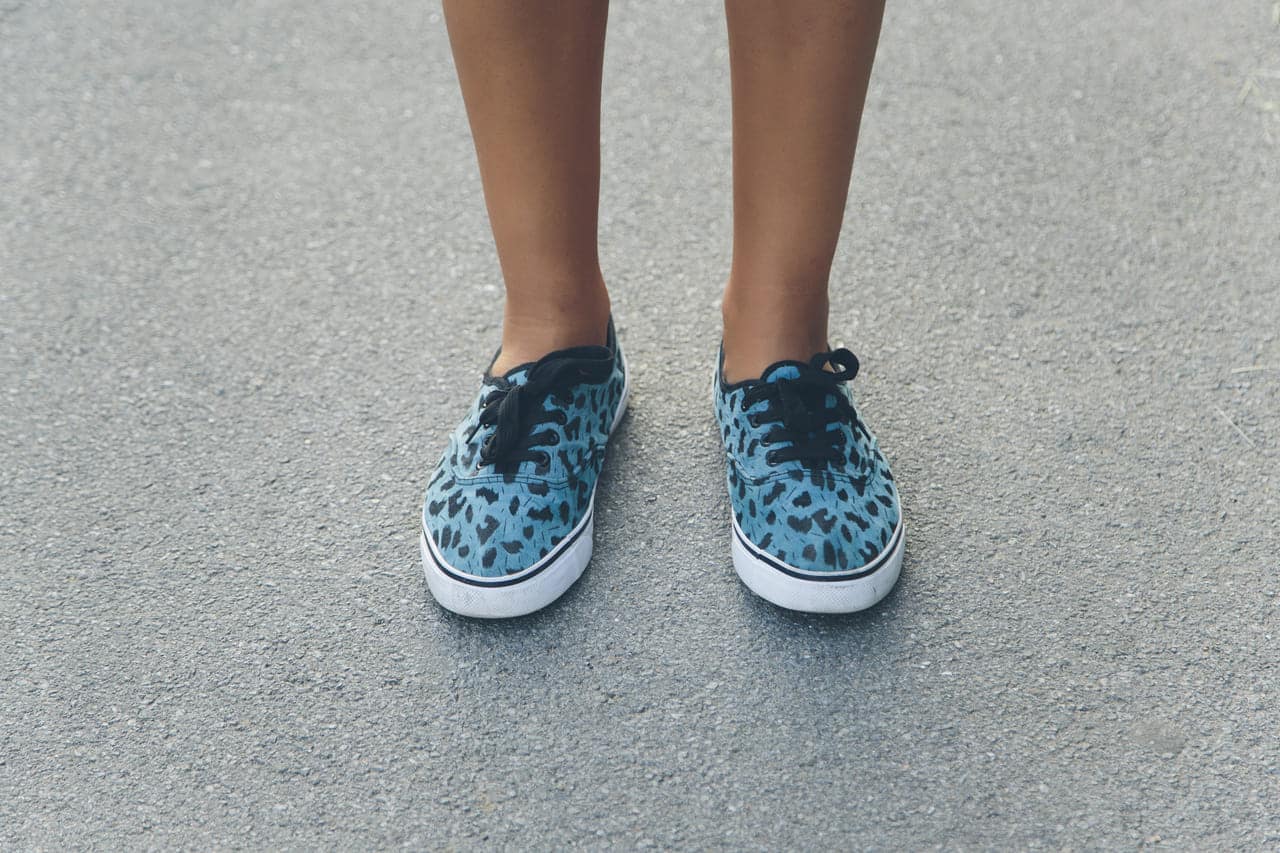 While comfort may be top of the priority list, women going through pregnancies want to feel stylish and fashionable too. And thanks to the incredible range of available footwear on the market, finding options that fit both requirements is easier than ever. So there are plenty of options available, whether it be a pair of Birkenstocks for summer or trendy boots for winter.
Foot Care Tips
Like a regular beauty regimen, feet require special attention and a routine of some kind. Keeping the skin moisturised and exfoliated will be vital to avoiding thick, cracked heels that can develop through the hormonal changes of pregnancy.
Additionally, incorporating a few key items into your wardrobe will give your body the needed support it requires to carry you through the months. For example, pregnant women are more likely to develop DVT or deep-vain thrombosis in their lower extremities. Compression socks will go a long way to preventing this development and regulating fluid build-up in the legs and feet.
Experts strongly recommend women avoid going barefoot during pregnancy and invest in shoes that offer high support and maximum comfort. Considering walking is recommended throughout the months as a safe and effective form of low-impact exercise, having the proper footwear will make it far easier to achieve.
What to Avoid
As important as it is to know what shoes to look for during this time, it is equally as important to know what to avoid. Shoes that offer little to no support or put extra strain on your ankles and feet will be top contenders for the back of the closet until your little one arrives.
Backless shoes, regular flip-flops, high heels, and flat sandals all make this list. Backless shoes and flip-flops have no proper heel or arch support, and the flimsy design can make walking challenging, causing discomfort to spread to ankles and hips.
High heels might still feel possible in the first trimester, but as your baby bump grows, so does your imbalance and continued wearing of heels presents itself as a fall risk.
On the other end of the spectrum, shoes that are too flat can speed up the process of developing hammer toes, as your foot constantly has to clutch to the shoe to keep it on. If you want to wear sandals, look for options with a slight heel to give a little elevation, which takes stress off the Achilles.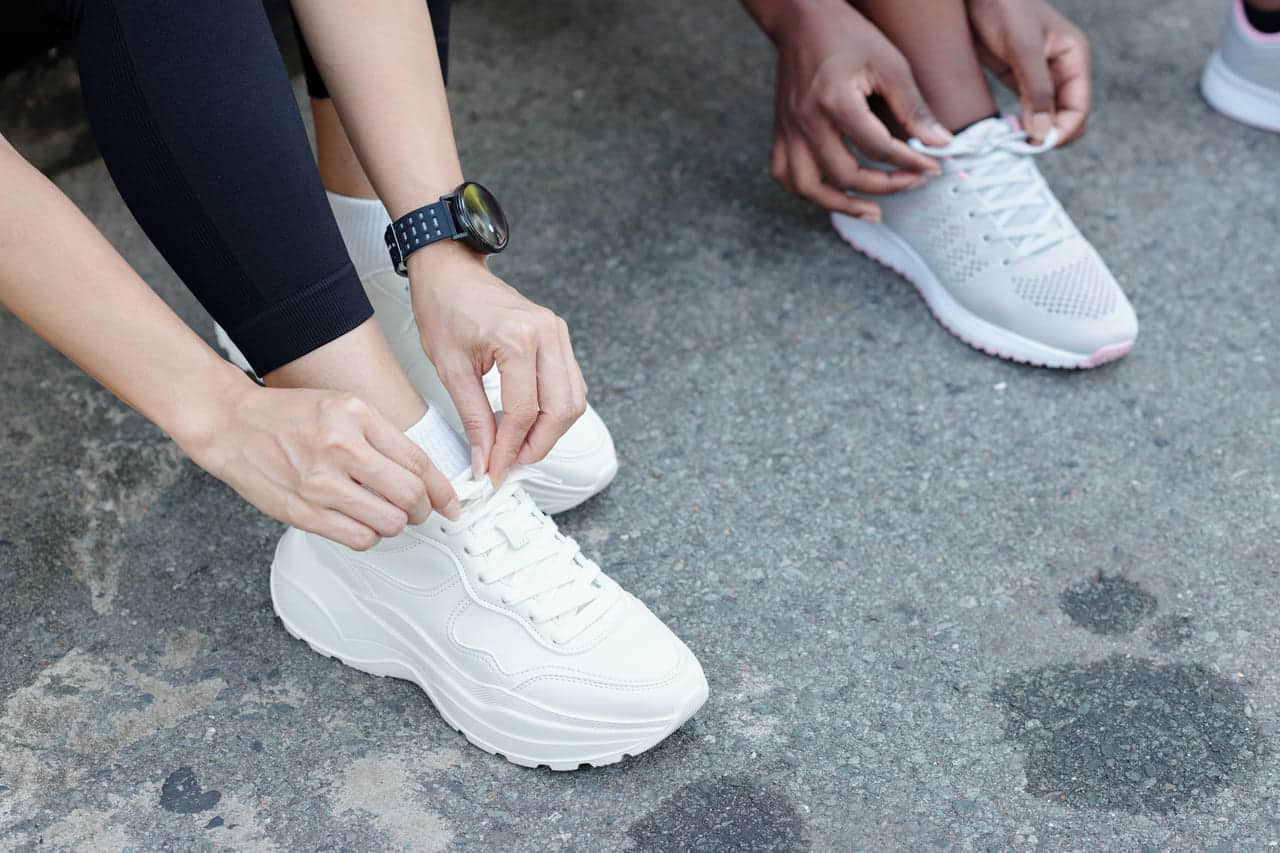 Sneakers
By far your best option for footwear, sneakers in today's fashion market is far from boring. Not only are manufacturers investing more time, energy and money into developing options with extra instep cushioning, arch support and increased structural support for the entire foot, but the street style and fashion influence have expanded the market tremendously.
They are incredibly versatile and can be worn with shorts, skirts, dresses and pants any time of the year. If you buy a few pairs covering a range of neutral colours, your options for comfortable and practical footwear will be never-ending.
Strap Sandals
It was previously mentioned that pregnant women should avoid any sandals that are incredibly flat, backless, or have a somewhat flimsy design. And while this is true, it does not mean you have to avoid every sandal on the market.
There are plenty of options available that have the correct strapping around the heel of the foot and sturdy rubber soles with built-in arch support. Depending on your preferences, you can opt for a closed or open-toed style, but remember to look for shoes with a slight heel elevation.
Slipper Boots
Slipper boots or ugg-style boots are ideal for wearing around the house and a comfortable option for winter. These boots are designed as pull-on with a flexible, stretch material that can give you some wiggle room.
They typically have sturdy rubber soles that offer excellent traction. However, one thing to note about these boots is that you lose some structural integrity with the added comfort. For this reason, don't make these your go-to choice every day, as overuse can cause more issues with your feet.
Loafers
Loafers have always been the perfect example of style and comfort. Their sleek design as an easy slip-on option for any time of year makes it a staple item in many wardrobes. Thankfully, they can be a great benefit to the closest of someone going through pregnancy.
Their extreme versatility makes them perfect to pair with your entire wardrobe. In addition, because they are typically made with leather, faux leather, or suede, the material will naturally stretch. As you get closer to your due date, you might start to find the shoe's design uncomfortable to wear. But it will efficiently serve you for the majority of your journey.