Becoming a parent is one of the most delightful milestones! As exciting as it is, it also comes with worrisome planning for the baby's essentials, such as clothes. These days, buying baby clothes is convenient in that you can do so from the comfort of your home. For instance, you can purchase baby knitwear online, though much research has to go into it so that you and your baby enjoy the clothes. And for that, here are seven smart tips for buying baby knitwear online:
1. Check The Vendor's Reputation
Just as you purchase goods from physical shops that you deem reputable, online stores must also be reliable. It would be best to consider researching the vendor's reputation before buying knitwear from their store. You can find information about the vendor from different online review platforms or social media spaces.
The more positive the reviews about the vendor, the more likely you can have the same great experience and the best kind of baby knitwear from stores such as Nixons Closet. If the reviews are mostly negative, you may have to consider shopping elsewhere. Just keep in mind that not all reviews are authentic, as some may be a trolling strategy from competitors or simply malice. So, check out the reviewers' profiles to see if they're also legit.
2. Read Product Reviews
Once you approve of the vendor's reputation, you can research the products they sell. A vendor's reputation may be credible in customer service and transparency; however, that doesn't equate to quality products. The ultimate goal of buying baby knitwear online is to purchase these in quality form from the comfort of your home.
Checking for quality levels of products when you're physically purchasing knitwear is different from purchasing online. You cannot judge the quality by testing the material against your skin or even trying the clothing item on your baby beforehand.
Checking for quality using online platforms means researching the brands to find information such as the duration of fabric. Your baby's clothes will be washed numerous times, meaning durable knitwear is essential. Doing your research may also help you check if their baby knitwear products cause skin reactions. If their feedback is such that many babies react to the knitwear, the quality is compromised.
3. Space Out Your Purchases
Your baby is constantly growing in size, meaning that the clothes you purchase at one time might not fit after a certain period. Consider spacing out your purchases in that you buy your baby knitwear only if you see the need. If you purchase in bulk, you risk storing most of the clothes in your baby's wardrobe, and by the time you wish to dress them in a particular item, you'll find that it no longer fits.
4. Analyze Safety of Clothing
Many baby knitwear items are aesthetically appealing. However, safety is more important than aesthetics. Babies are prone to choking, and any nearby object may cause them harm. For example, onesies with buttons close enough for the baby to chew on are dangerous. If the button comes loose, the baby risks swallowing it. Another example of a risky piece of knitwear has fancy collar designs that fall on the baby's face when asleep. Any material on the baby's face may cause suffocation.
When buying knitwear online, analyze the image and see if such designs may cause your baby to be uncomfortable or harmed.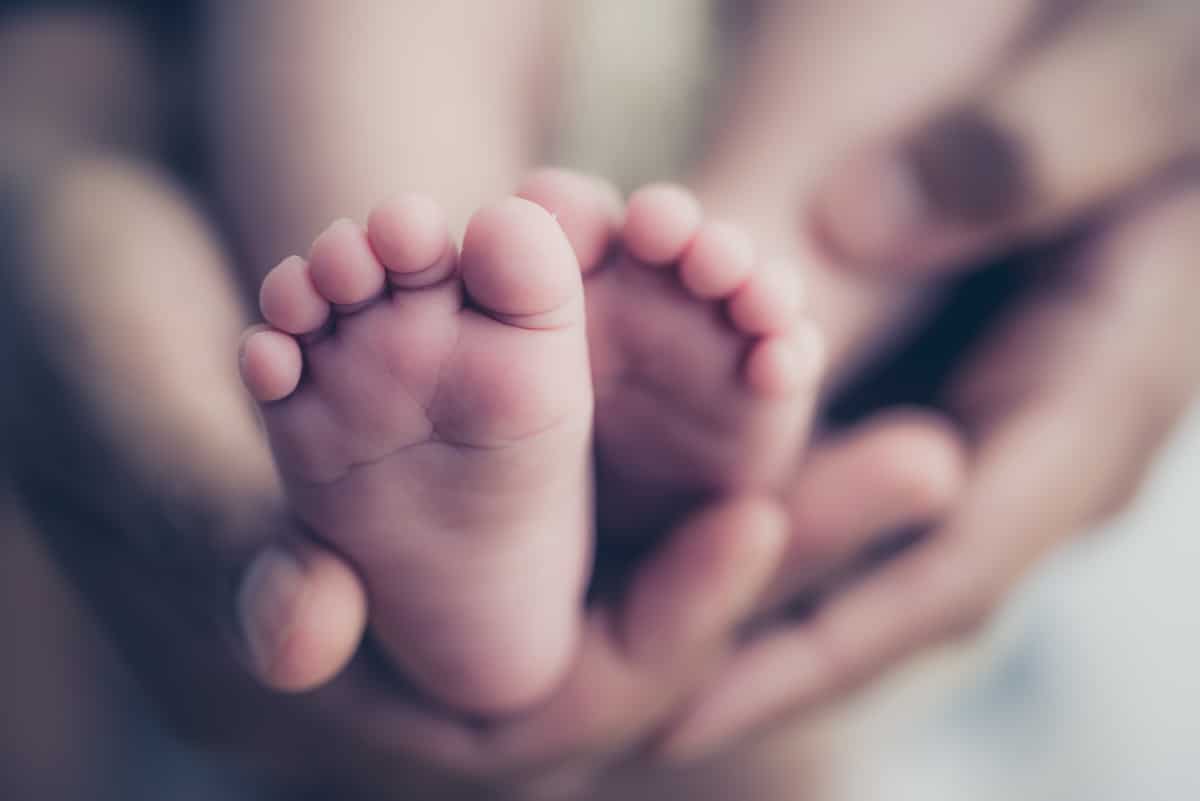 5. Find Out The Payment Methods Available
Not all payment methods offered by the online shop could be suitable for you. Some payment methods cater to specific geographic regions, for example. It would be best to check the different payment methods listed on the site before you begin your baby knitwear shopping. If there isn't a method that caters to you, you may have to find other alternatives.
You can choose to speak with someone you trust who's able to use one of the listed payment methods and ask them to facilitate the payment for you. You then have to make arrangements to pay the person after they have purchased the knitwear for you. However, this situation can be a hassle, so consider choosing an online shop with a convenient paying method.
6. Understand Shipping Arrangements
Always be sure of whether the shipping routes and arrangements accommodate your region. If that's not the case, you may need to arrange with a person whose location is accommodated so that the clothes are shipped to that address. Together you can then plan to have the products arrive at your house. If you can't find a person you trust, consider choosing a more accommodating online shop.
7. Read The Return Policy
Having purchased the knitwear, you may be in a position where you want to return the products. Before purchasing, check to see the shop's return policy, as these may differ. You may not be able to return or know the time frame you have to do so and the processes involved. You don't want to be in a situation where you cannot return the products.
Conclusion
Some of the clever ways to buy baby knitwear online include researching the vendor's reputation online and the type of product they sell. Spacing your purchases avoids wasting resources, where your baby outgrows the clothes without enjoying them.
Always analyze the baby knitwear's image and check whether the design is baby-friendly and safe from choking hazards. The payment methods have to suit you, so check the shipping arrangements, routes, and the shop's return policy. Best of luck with your shopping!