Raising a family in the right city can enhance your children's upbringing. Safety, education system, recreational activities and community engagement are all key when choosing the perfect place for them to grow and thrive. So let's uncover a few U.S cities that excel at meeting these needs while promising fun adventures along the way.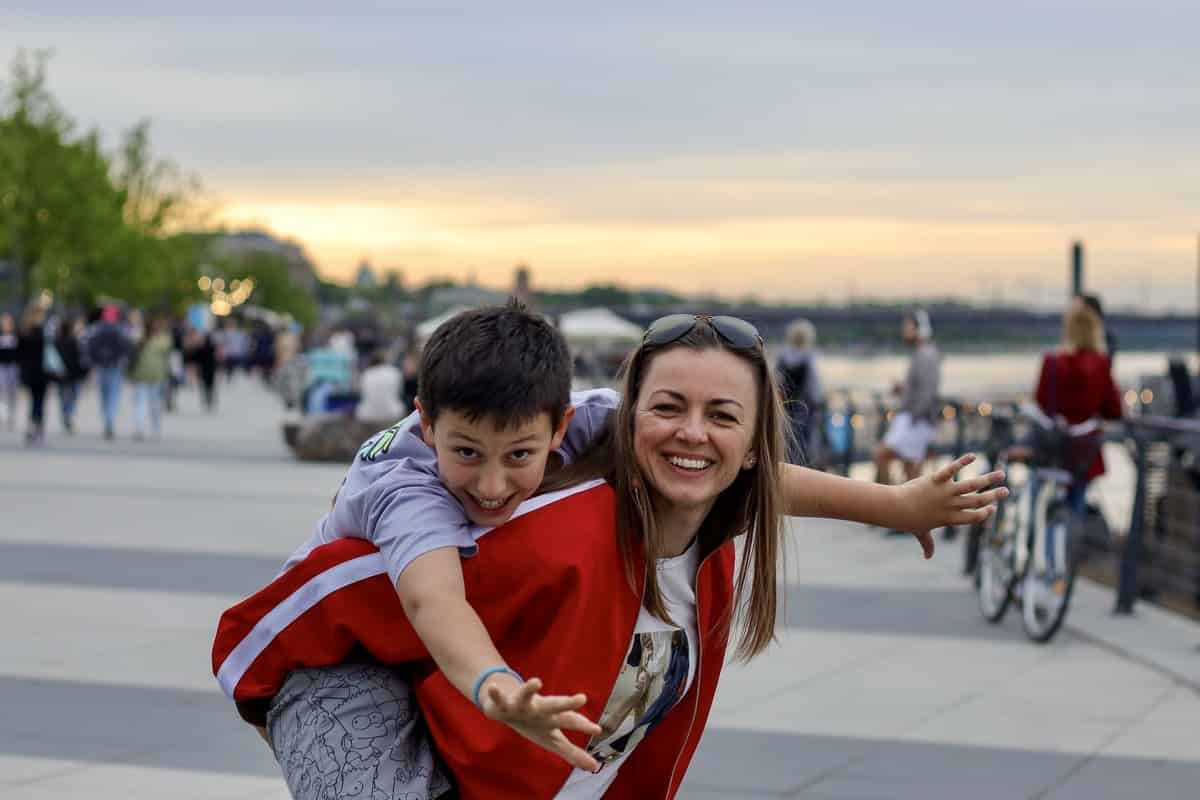 Exploring the Family-friendly Vibes of Austin, Texas
Austin is more than just the live music capital of the world. It's a city packed with family-friendly adventures waiting to be discovered. Its rich history, outdoor recreational activities, and excellent education system make it an attractive locale for families.
Also, when you're raising kids in Austin, you'll have plenty of vibrant neighborhoods to choose from, with each offering a unique blend of culture and community engagement that keeps life interesting, including inexpensive babysitting for confidence and convenience.
Discover Why Colorado Springs, Colorado is Ideal for Raising a Family
If you're relocating to Colorado, the city of Colorado Springs should be at the top of your list. It boasts a safe and nourishing environment perfect for growing families with its low crime rates, high-quality schools, and plenty of outdoor activities on tap thanks to an abundance of sunshine.
As home to America's Mountain, Pikes Peak, you can look forward to countless family hikes while soaking up breathtaking views that'll instill in your children a love for nature.
Experience the Warmth and Security of Raleigh, North Carolina
Embrace a Southern pace of life in Raleigh which is not only affordable but also renowned for its warmth and safety. Known for its thriving tech industry and world-class educational institutions, this city provides ample job opportunities while leading the way in academic excellence.
In addition to an economy that's robust, you'll have peace of mind knowing your family can enjoy outdoor activities like cycling greenways or exploring countless parks thanks to mild weather year-round.
Raising Your Tribe in Boise: Idaho's Hidden Gem
Boise, tucked away in the heart of Idaho, is a treasure trove for families. This city blends urban life with the great outdoors effortlessly and can offer your kids an idyllic childhood amidst nature trails, biking paths, and ski slopes.
Additionally, parents can rest assured that Boise supports solid educational prospects while maintaining one of the lowest crime rates among U.S cities, truly making this spot ideal for planting family roots.
Madison, Wisconsin: A Perfect Blend of Safety and Adventure for Families
Madison is the perfect embodiment of that small-town charm coupled with big-city amenities. Besides being one of America's safest cities, Madison provides an exceptionally high standard of living with its outstanding healthcare facilities and top-ranking schools.
Your children can grow up enjoying all four seasons, from sailing during summer on Lake Mendota to ice skating in winter at Tenney Park, making every day a new adventure. So relocating to Madison means offering your family both security and fun-filled experiences.
Why Omaha, Nebraska Offers a Fun & Safe Haven for Families
Omaha, Nebraska might not be the first city that pops into your mind when thinking about relocation. However, this underestimated Midwest heartland is a fantastic place to raise kids.
Known for its safe neighborhoods and stringently regulated school system, homeschooling included, it provides an environment conducive to nurturing young minds without compromising safety or fun.
If you're looking for entertainment, don't miss out on the Henry Doorly Zoo and Aquarium's interactive exhibits which make learning exciting! This is just a taste of what Omaha has to offer.
The Bottom Line
As you can see, each of these cities offers a unique blend of security and fun that makes them great for raising a family. Remember, home is where your story begins, so whether it's Austin or Omaha, let the magic unfold in an environment brimming with opportunities.