Playgrounds offer a safe space for children to develop their vital physical, social, emotional, and imaginative skills, and the importance of playgrounds cannot be overstated. They help children gain self-confidence, improve coordination, and advance critical thinking capabilities. That is why playful landscapes have become an important aspect of playground designs. The open-ended design allows for inclusive play among children of all ages, and it also encourages creative and imaginative play while challenging a child's physical abilities. That is why playful landscapes have become an important aspect of playground designs. The open-ended design allows for inclusive play among children of all ages. It also encourages creative and imaginative play, while challenging a child's physical abilities.
How Children Learn Through Play
Play is a spontaneous activity that children engage in to have fun. It helps them learn to persist, interact, engage, invent, and act out their ideas and share them with their peers. Such activities stimulate their creativity and nurture the "thinking outside the box" approach.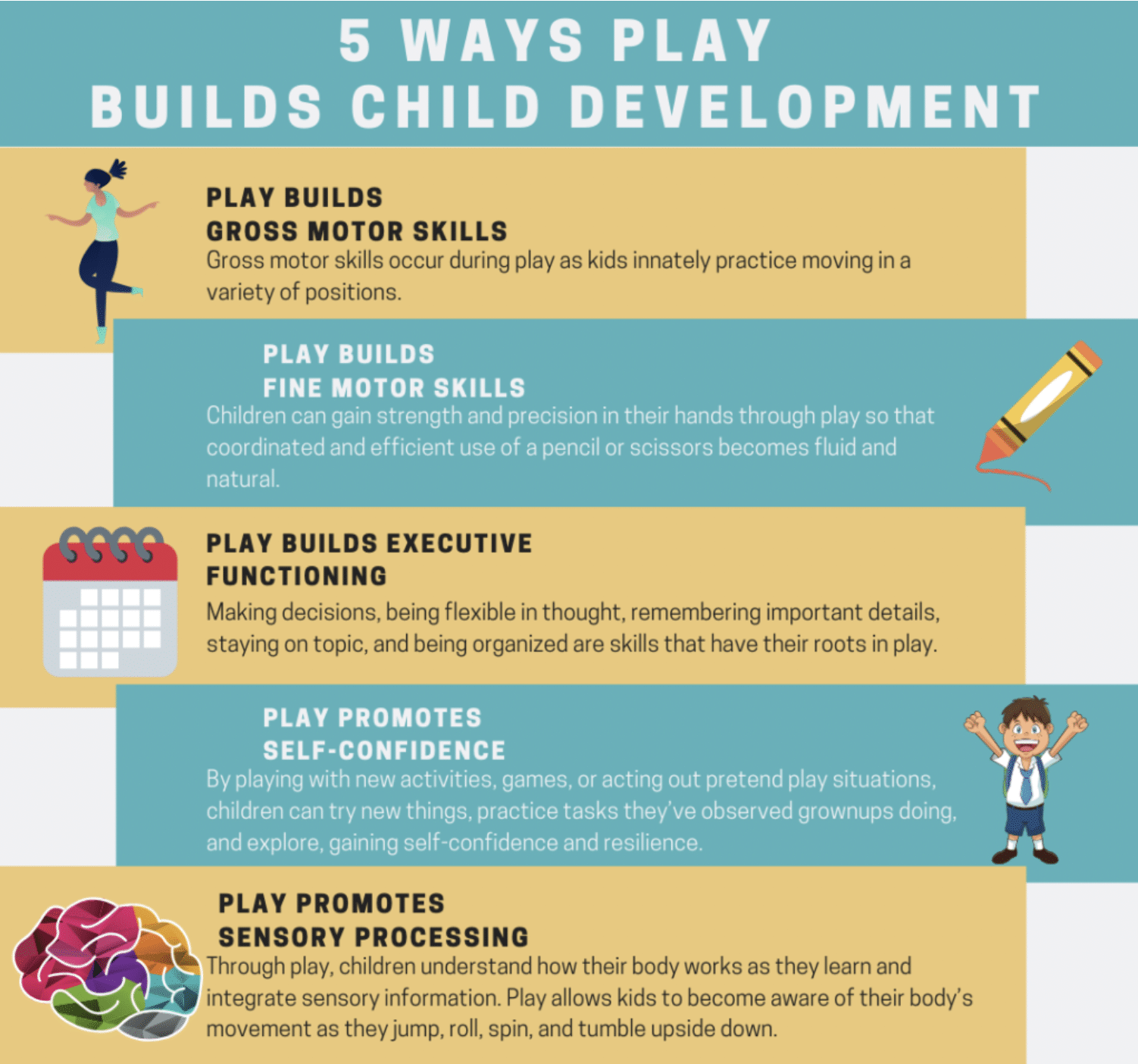 When children engage in play activities, they gain a wide set of skills including:
Coordination
Motor skills
Cognitive abilities
Social awareness
Language, and more
Playgrounds are the ideal place for children to engage in free play. They can also take part in a structured play or sports/organized activities. If the playground is designed with different structures and spaces, it allows them to explore their own natural tendencies. They can interact with people from all age groups and stimulate their creative instincts.
Overall Benefits of Playgrounds
Physical Development
When you see children on a playground, they are not just having fun. They are working out as well. The CDC recommends children should get at least 60 minutes of moderate to vigorous physical activity every day. Playgrounds are the perfect place to get this activity done. Additionally, it cultivates a habit in them that encourages them to remain active as they get older.
On the playground, children learn diverse skills and test their limits by trying out different equipment. They can use slides, swings, or climbers that will develop their agility, speed, strength, balance, and coordination.
Moreover, when children engage in different activities on a playground, they indulge in exercises that strengthen their arms, legs, torso, and almost every part of the body. These activities offer a wide range of physical benefits, such as:
Better flexibility and balance
Development of overall motor skills and hand-eye coordination
Improved instincts
Promotion of healthy heart and lung function
Stronger muscles
Better immune function
Reduced risk of obesity and diabetes
Social & Emotional Development
Social and emotional development refers to how children begin to understand who they are, what they are feeling, and what to expect when interacting with others. In other words, it is the development of being able to:
Form and sustain positive relationships
Experience, handle, and express emotions
Explore and engage with the environment
Playgrounds offer children the opportunity to interact with other children. When they play in a group, they learn important lessons about social norms. These social skills include:
Getting along with children from different backgrounds
Agreeing on rules and cooperating
Taking turns and patience during activities
Resolving conflict
Overcoming shyness
Learning how to share and form friendships
Apart from the physical benefits and development of social skills, playgrounds serve as a healthy way to help children deal with their emotions and reduce stress levels. Research shows that play helps children develop emotionally in three particular areas:
Building self-confidence and esteem
Experimenting with different emotions, and
Releasing emotions from trauma
Both social and emotional developments play a critical role in children's psychological growth. Also, children with healthy social, emotional, and behavioral adjustment are more likely to have good academic performance in elementary school.
Makes Education More Fun
When children take part in activities in the school's playground, it makes the educational experience more fun. Research shows that playgrounds in schools have an important impact on a child's ability to learn and develop. They are important for their fun and relaxation as well as for their good health and well-being.
Thus, playgrounds play a crucial role in the overall development of a child. So, you should try to make this space more inclusive and ensure that children get maximum benefits from choosing the right piece of equipment and toy.