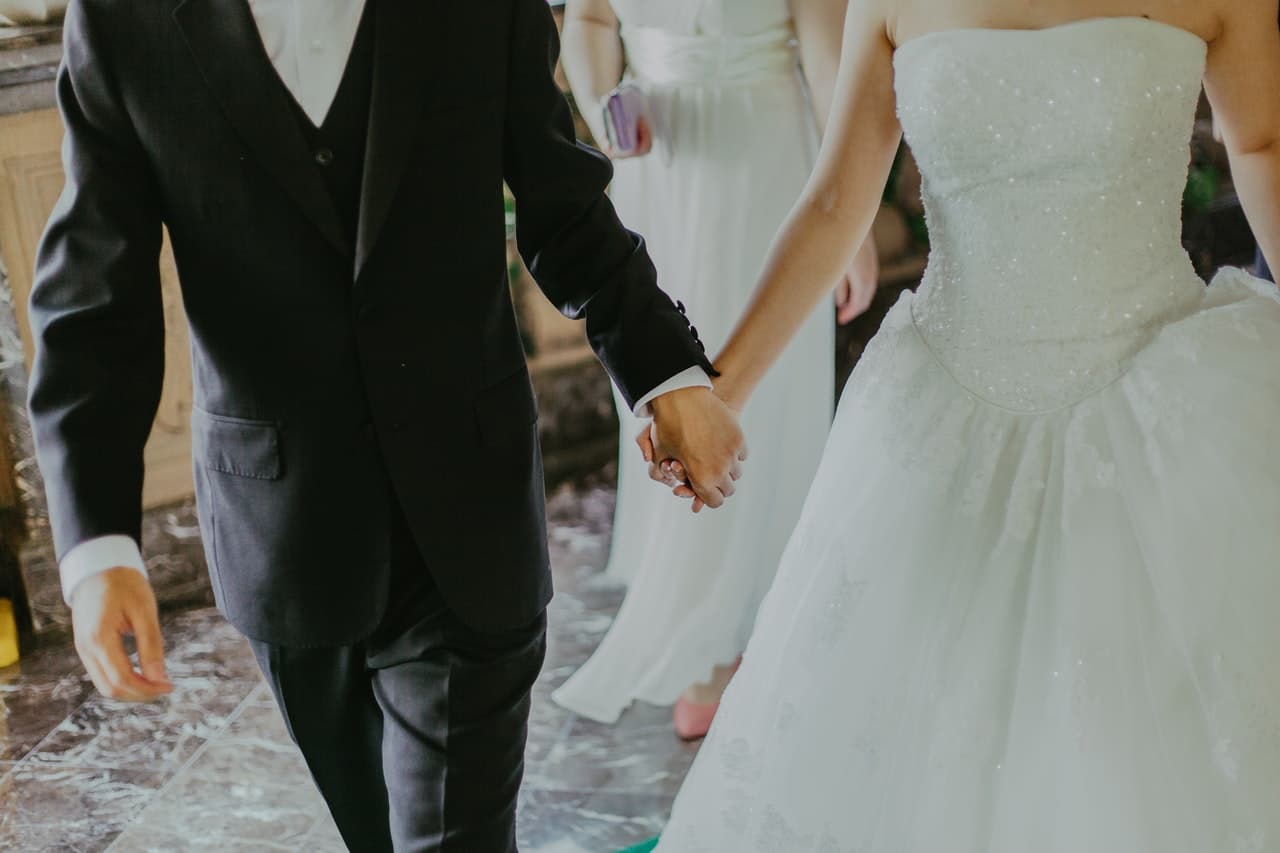 Wedding preparations can be stressful at times. Everything from the wedding cake to the flowers and rings, and even the smallest aspect of the wedding themes, should be studied and meticulously arranged.
After all, this is a very important day for you and your husband and everyone else who will join you in celebrating this milestone. With practically all activities being captured on camera nowadays, one thing that a bride should not overlook when planning her big day is staying in shape.
Keeping in shape is, of course, easier said than done. This is especially true for brides who eat to cope with stress. Regardless, it would be best if you were not concerned because that is precisely why we are here to assist you on your quest to be the fit bride you desire.
Set your fitness goal right
Everything revolves around time. It makes no difference how small or large your goals are if you don't have enough time to prepare for them. And the more time you have before the wedding, the smaller goals you can set and the more precise your goals can be. As a result, you must examine how much time you have left to set up your fitness goals for the wedding.
Setting short-term fitness objectives are preferable to setting a one-time, large-scale fitness goal. Rather than focusing on attaining the huge goal instantly, it is best to set one tiny objective at a time and let it slowly accumulate to achieve the "big" goal.
Look for what may prevent you from achieving your fitness goals.
After you've determined what you want to achieve, the following step is to maintain track of your overall lifestyle. These include your eating and sleeping patterns. Then, get rid of everything you believe isn't helping you reach your fitness goals.
If you eat sugars and junk foods when you're anxious, I'm sorry to be the bearer of bad news. It's time to say goodbye to these guilty pleasures. At the very least, put it aside until your wedding day is done.
Aside from what you eat, the quality of your sleep is a major component in determining the direction of your fitness journey. According to studies, sleep deprivation might reduce fat-burning weight reduction by up to 55%. In addition, sleep deprivation can make you feel hungrier and less satiated after meals. As a result, monitoring and modifying your sleep cycle are critical success components.
Make a good strategic plan.
Supplements, often known as dietary supplements, are chemicals you can take to complement your diet with nutrients. These medications are commonly given to improve a person's health and strength. Supplements are typically in the form of pills, capsules, tablets, or liquid goods.
Some vitamins may assist you in losing weight. Weight loss is feasible because these supplements may help you reduce your hunger to feel fuller after each meal, reduce your absorption of calories in the form of fats, or boost your fat-burning potential. Nonetheless, these supplements are especially helpful when combined with a well-balanced diet and frequent exercise.
Whether it's yoga, Zumba, or a simple workout, regular and healthful exercise has always been a tried and true strategy to lose weight on any occasion. But it's the added benefit of exercising that makes it an ideal weight loss routine. It raises your endorphin levels.
Calorie counting, often known as calorie calculating, is an important element of dieting. The golden rule is to consume only what you need. Remember that eating less than you need may jeopardise your fitness journey.
It's also important to realise that merely eating less food isn't the right thing to do. Crash diets can be harmful to your health. Eating considerably fewer calories than your body requires may result in weight reduction, but this is more typically caused by water loss in your body. Crash diets can also cause nutritional deficiencies, leading to unpleasant changes in your body.
Make sure to follow the plan religiously.
The final step is the most difficult portion of the journey. Sticking to the strategy needs more than just resources and physical work. This time, it will be your mind that will be put to the test.
Your willingness may be ample. However, the influx of wedding issues here and there may divert your concentration away from your desired fitness path. As a result, it might be beneficial to set up alarms on your phone to remind you to exercise. You can also stick handwritten notes about your diet menus in easily visible places.
So now you know what is best for you and how to get to your target figure to appear like a million bucks at your wedding!"