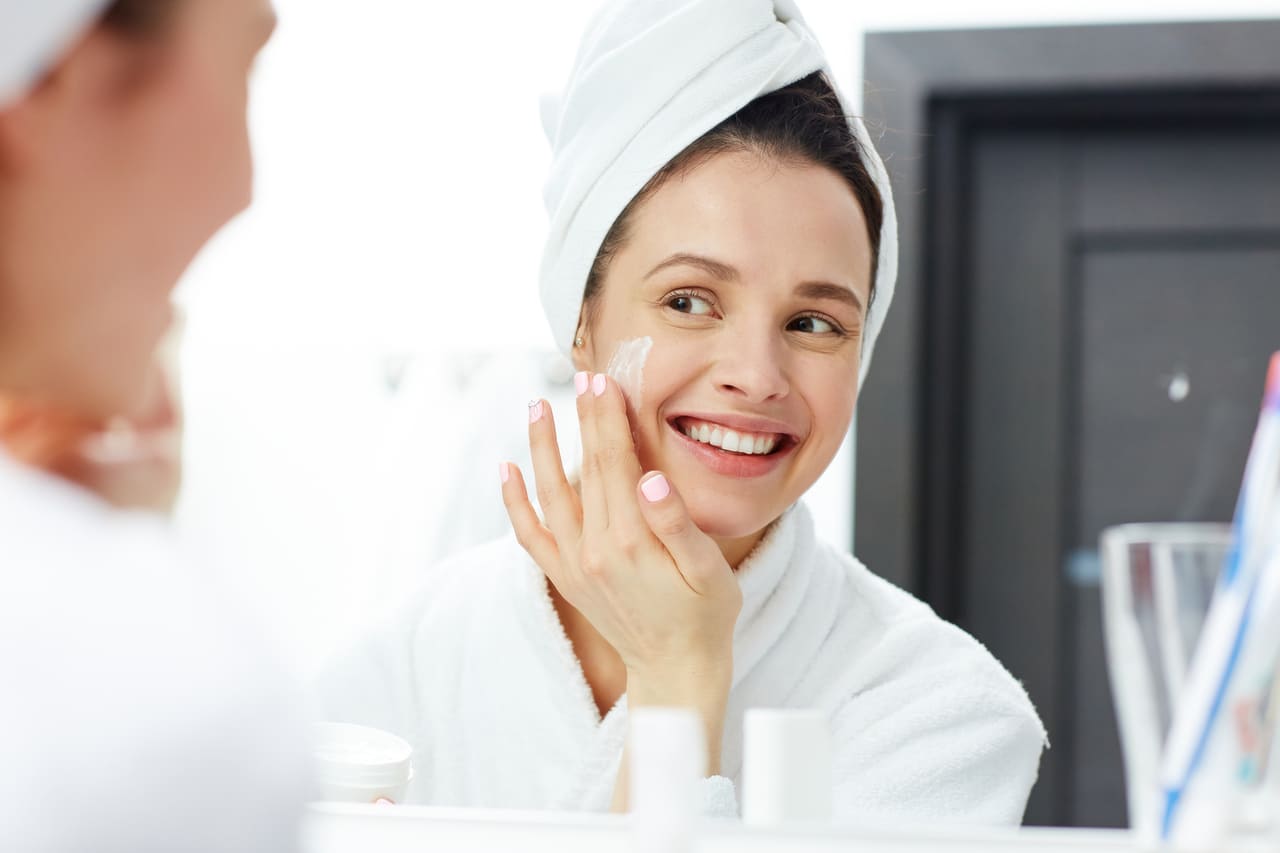 Japanese skincare is rapidly gaining popularity across the world, thanks in no small part to its attention to quality ingredients that have stood the test of time. In fact, many of the Japanese skincare ingredients that American skin care connoisseurs are learning about today have been used for well over 3,000 years in Japan, dating back to the beauty rituals of the geishas.
Discover the benefits of these trending ingredients in Japanese skin care, such as green tea, rice, and more, and learn how these simple, natural ingredients can deliver undeniable results. With traditional approaches combined with modern technologies, these top five Japanese skincare ingredients will help improve your skin's texture and appearance just in time for summer.
Green Tea
Green tea is derived from the buds and leaves of the tea plant Camellia sinensis, and is often used in skincare ingredients under the name Camellia Oil. Camellia oil was used extensively by geishas to protect and nourish their hair and skin, and is still widely found in many Japanese skincare products today.
The active components of green tea are polyphenols known as "catechins", known for their anti-inflammatory and antioxidant properties. These help to soothe irritated skin and reduce redness, while also offering protection from free radicals and environmental toxins that can wreak havoc on your skin.
Along with fatty acids and vitamins that nourish and hydrate skin, green tea also contains caffeine and tannins, which work to decrease puffiness by shrinking blood vessels. Many japanese facial masks aid in reducing redness and irritation, and deeply hydrating the skin from within.
Rice
Rice can be used in skincare in a variety of ways, from rice water, to rice bran ferment, and even as sake. Rice contains ferulic acid and allantoin, both of which can brighten and even skin tone, as well as squalene which works to lubricate and protect the skin barrier.
Rice is a multi talented ingredient, featuring in moisturizers, serums, as well as cleansers. Fermented rice extract softens and clears skin naturally, while also supporting the production of hyaluronic acid within skin cells, helping your skin reduce signs of aging during cleansing.
Sake
While you may be familiar with sake as a drink, in Japan, the secret of using sake for youthful, healthy skin dates back to the third century. Sake brewers have long been famed for their youthful hands, and it didn't take long for local geishas to note that the reason for this was that they had their hands deep in vats of milky white sake for most of the day.
Numerous scientific studies have proven what the geishas learned long ago. Sake contains fermented kojic acid, which inhibits the production of melanin and works to dramatically brighten skin while reducing dullness and dark spots. Along with amino acids and enzymes that exfoliate and hydrate skin, sake is a key ingredient in numerous J-Beauty skincare products.
Cherry Blossom
Beautiful pink cherry blossoms are virtually synonymous with Japan, and anyone who has visited during cherry blossom season can easily understand why. Not only are cherry blossoms visually stunning, but cherry blossom extract used in skincare products can help to calm skin, while helping to rebuild and maintain the skin's barrier with essential fatty acids and antioxidants.
Warew has used cherry blossom, known as sakura in Japan, in its patented Cell Viable Complex. Combined with ume root, honoki, and akamatsu, these prized traditional Japanese ingredients deliver maximum restorative and nutritive benefits, paired with an invigorating and welcoming fragrance that assures a holistic self-care experience with every use.
Yuzu
Vegetable ceramides, also known as phytoceramides, are plant-derived ceramides that are extracted from plant sources such as the traditional yuzu fruit. Ceramides from the yuzu fruit have a similar structure to naturally-occurring ceramides that are produced by your own body, and function in the same way to help repair the skin barrier and keep skin hydrated and moisturized.
Yuzu has a beautiful and crisp citrus aroma, and like other citrus fruits, yuzu is rich in vitamin C. Spaoxy gel masks combine yuzu with other members of the citrus family to create a highly stable, active form of vitamin C known as APPS. Due to its ease of absorption and high bioavailability, APPS offers incredible anti-aging, brightening and anti-acne benefits.
The Power of Simple Ingredients
In Japan, it is believed that nature provides everything you need for physical and spiritual wellness. As such, skin care products from Japan put a high priority on quality, natural ingredients, believing that they are essential for effective and nourishing skincare. Find your next favorite skincare ingredient by browning our full line of traditional Japanese skincare products.