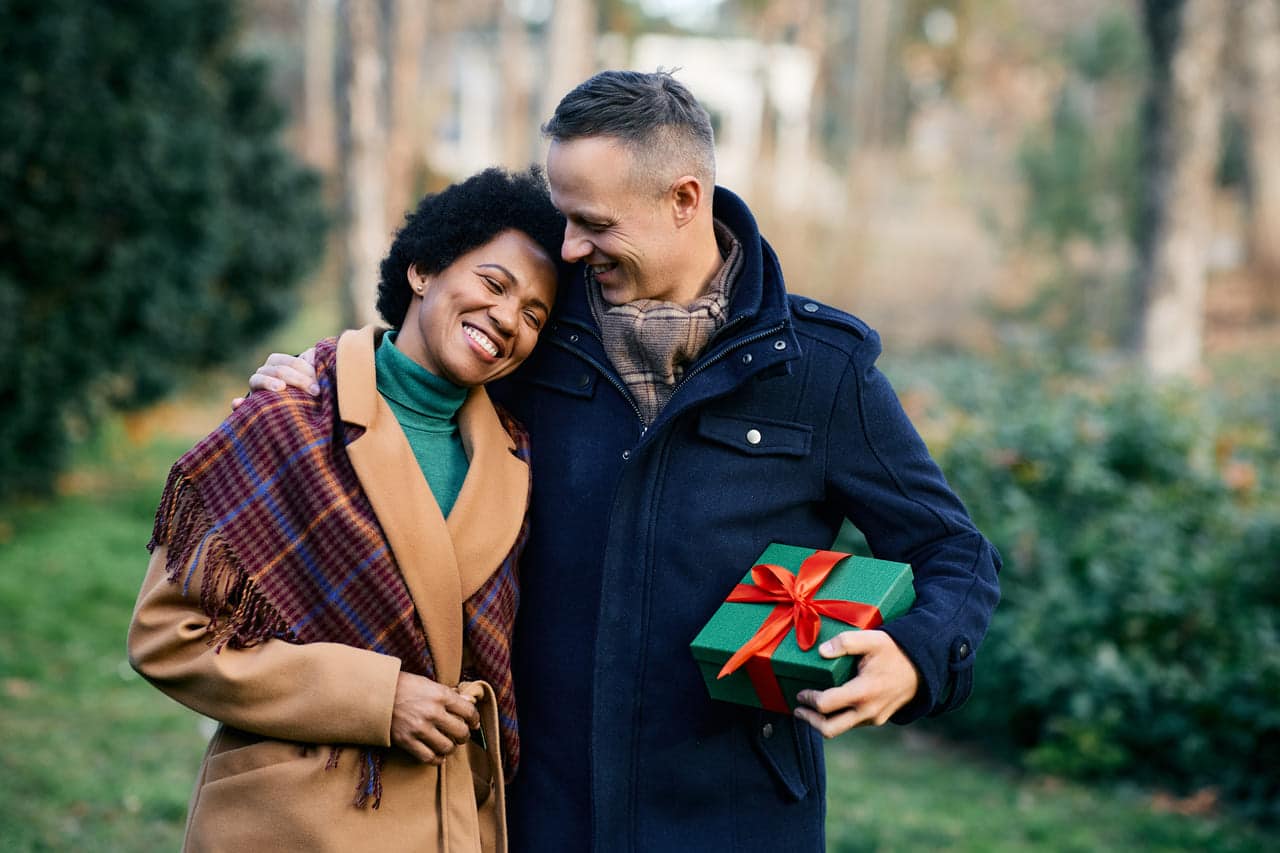 Anniversaries are milestones that deserve to be celebrated, and when it comes to your parents, finding the perfect gift to express your love and appreciation can be both rewarding and challenging.To help you navigate this journey, we've compiled a list of 15 thoughtful and heartfelt anniversary gift ideas that are sure to delight your parents and make their special day even more memorable. From classic options like flowers to unique and personalized keepsakes, these ideas cater to a wide range of tastes and budgets.
Anniversary Flowers
Affordable anniversary flowers are a timeless and elegant gift for any anniversary. Choose a bouquet featuring your parents' favorite blooms or opt for a traditional arrangement based on their anniversary year (e.g., roses for the 15th, lilies for the 30th). To make this gift extra special, include a heartfelt note expressing your love and appreciation.
Custom Family Portrait
A custom family portrait is a beautiful and sentimental way to commemorate your parents' anniversary. Work with a talented artist to create a painting or illustration that captures your family's unique dynamic, and watch your parents' faces light up when they receive this one-of-a-kind gift.
Personalized Photo Book
Create a personalized photo book that chronicles your parents' journey together, from their wedding day to the present. Include pictures of their most cherished moments, such as family vacations, holidays, and milestones, accompanied by heartfelt captions or quotes.
Romantic Getaway
Gift your parents a romantic getaway to a destination they've always wanted to visit. Whether it's a weekend trip to a cozy bed and breakfast or a more elaborate vacation, this thoughtful gesture will give them the opportunity to unwind, reconnect, and create new memories together.
Memory Box
Create a memory box filled with mementos from your parents' life together. This can include items like their wedding invitation, family recipes, love letters, and small keepsakes that represent their journey. This thoughtful gift will provide a treasured walk down memory lane.
Personalized Anniversary Clock
A personalized anniversary clock is a timeless gift that can be displayed proudly in your parents' home. Choose a design that complements their style, and have it engraved with their names, wedding date, and a special message to create a unique and meaningful keepsake.
Cooking Class For Two
For parents who love spending time in the kitchen, gift them a cooking class for two. They'll enjoy learning new techniques and recipes together while having a fun and interactive experience.
Customized Anniversary Wine Or Champagne
Celebrate your parents' love with a customized bottle of wine or champagne. Many wineries offer the option to personalize labels with your parents' names, wedding date, and anniversary year, making it a unique and festive gift.
Couples' Spa Day
Treat your parents to a day of relaxation and rejuvenation with a couples' spa package. They'll appreciate the opportunity to unwind and spend some quality time together, indulging in massages, facials, and other luxurious treatments.
Subscription Box
A subscription box tailored to your parents' interests is a gift that keeps on giving. Options range from gourmet food and wine clubs to travel-themed boxes and monthly book subscriptions. This thoughtful present will remind them of your love and appreciation throughout the year.
Personalized Throw Blanket
A cozy and personalized throw blanket makes for a thoughtful anniversary gift. Customize it with your parents' names, wedding date, or a special message, and they'll enjoy snuggling up together under their new favorite blanket.
Custom Song Or Poem
For a truly unique gift, commission a custom song or poem that celebrates your parents' love story. Work with a songwriter or poet to craft a piece that captures their journey, their personalities, and the special bond they share. This heartfelt and creative gesture is sure to leave a lasting impression.
Anniversary Party
Surprise your parents by organizing an anniversary party in their honor. Invite close friends and family members to join in the celebration and share memories, laughter, and love. This event will not only be a memorable gift but will also create cherished memories for years to come.
Personalized Engraved Jewelry
Gift your parents personalized engraved jewelry to commemorate their special day. Options include matching bracelets, necklaces, or rings with their names, wedding date, or a sentimental message. This wearable keepsake will serve as a constant reminder of their love and commitment.
Create A Video Montage
Compile a video montage of your parents' life together, featuring clips from home videos, family photos, and even messages from friends and relatives. This sentimental tribute will tug at their heartstrings and become a cherished keepsake that they can watch and enjoy for years to come.
Personalized Garden Stone
For parents who love spending time outdoors or have a passion for gardening, consider gifting them a personalized garden stone. Have it engraved with their names, wedding date, or a heartfelt message. This unique and durable gift will add a sentimental touch to their garden or outdoor space.
Custom Star Map
Celebrate your parents' love with a custom star map that captures the night sky on their wedding day. Provide the date and location of their wedding, and have a personalized print made that shows the stars and constellations that were visible that night.This unique and meaningful gift is perfect for parents who have a love for astronomy or simply enjoy the beauty of the night sky.
DIY Memory Quilt
Create a DIY memory quilt using fabric scraps from memorable events in your parents' lives, such as baby clothes, old family shirts, or pieces of a wedding dress. This heartfelt and homemade gift not only provides a cozy and functional keepsake, but also tells the story of their journey together through the years.If you're not skilled in sewing, consider enlisting the help of a local quilter or a family member with experience in quilting.
In Conclusion
Finding the perfect anniversary gift for your parents can be a daunting task, but with a bit of thought and creativity, it's possible to celebrate their love and commitment in a meaningful way. From classic gestures like flowers and personalized keepsakes to unique and heartfelt experiences, there are plenty of options to choose from. Regardless of the gift you select, the most important aspect is the love and appreciation you convey through your thoughtful gesture, honoring the special bond your parents share.