Explore our comprehensive review of the top 18 educational toys for kids aged 1-9 in 2023. From enhancing cognitive skills to promoting creativity, these toys ensure learning is a fun and interactive experience for your children.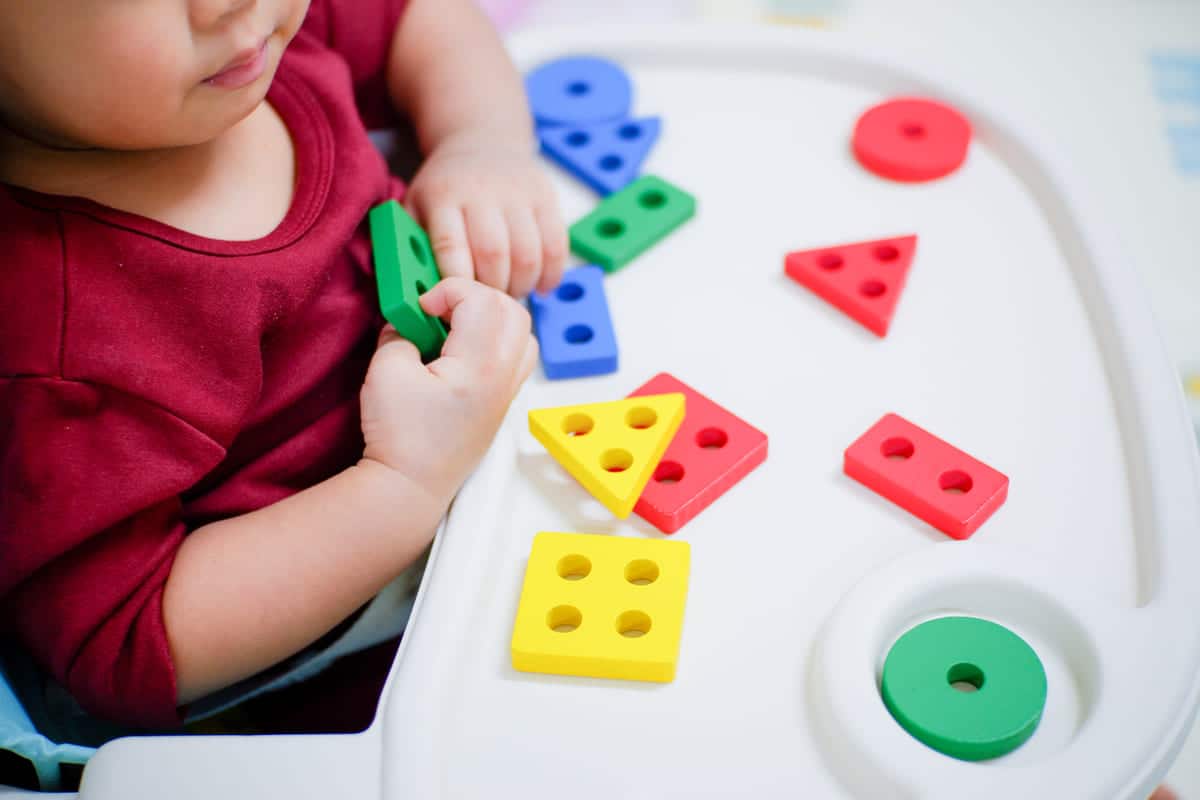 Educational toys have become an integral part of a child's learning journey. These toys are carefully designed to engage young minds, spark curiosity, and promote cognitive development, all while offering hours of fun.
Educational toys provide numerous benefits, fostering creativity, fine motor skills, and foundational knowledge in various subjects like math, science, and language. They serve as engaging tools that blend learning and play, making education an enjoyable experience for kids aged 1 to 9 years.
But how can you choose the best educational toys for your child? To help you out, we have compiled a list of the 18 best educational toys for kids in 2023! These not only offer hours of playtime but also promote their overall development. So, read on to know more!
Benefits of Kids' Educational Toys
Educational toys play a crucial role in shaping the minds of young children. They provide numerous benefits that help children learn and develop essential skills, all while having fun. They are:
Hands-On Learning: Children learn best through hands-on activities. Educational toys allow kids to physically manipulate objects, encouraging them to explore and experiment with different concepts.
Boost Creativity and Imagination: Children have vivid imaginations, and educational toys can help them express their creativity. They allow kids to use their imagination and create new scenarios while playing.
Develop Problem-Solving Skills: Educational toys often involve problem-solving tasks that require children to think critically and come up with solutions.
Enhance Fine and Gross Motor Skills: Fine motor skills involve the use of small muscles, while gross motor skills involve large muscle movements. Educational toys help kids develop both types of motor skills through activities that require manipulation and physical movement.
Encourage Social Interaction: Many educational toys are designed for group play, which helps children learn how to interact with others, share, and take turns.
Foster Independence: Educational toys empower children to explore and learn on their own, promoting independence and self-confidence.
Best Educational Toys for Kids
Though a kids learning educational toy not only needs to be fun, they should also have the right balance of entertainment and learning. Educational games help to develop the child's problem-solving skills, critical thinking, and creativity. Below, we have listed some of the best educational toys available for kids that will help to develop your child's cognitive and motor skills.
How to Choose the Best Kids Educational Toys?
Before choosing the best educational toys for your child, it is important to consider their age, interests, and learning style. Here are some factors to consider to make the right decision:
Consider the Age Group: Always ensure that the toy is age-appropriate. Manufacturers often indicate a suitable age range on the packaging.
Align with Interests: Choose toys that align with your child's interests. This will keep them engaged and make learning more enjoyable.
Safety First: Ensure the toy is safe for your child. Avoid small parts for younger children, and always check for safety certifications.
Quality over Quantity: Opt for high-quality toys that are durable and will last a long time rather than a large number of cheaper, lower-quality toys.
Encourage Creativity: Look for toys that promote creativity and imagination, such as building blocks, art supplies, or pretend play sets.
Incorporate Technology Wisely: Educational tech toys can be very engaging, but make sure screen time is balanced with other types of play.
Check Reviews: Online reviews can provide insights about the toy's educational value, durability, and how much children of similar ages enjoyed it.
Price: Set a budget and stick to it. There are plenty of affordable educational toys that provide great learning opportunities.
Why do kids need educational toys?
Educational toys play a critical role in a child's development and learning process. They are beneficial for children of all ages, from toddlers to young kids. But why do kids need educational toys? Here are some reasons:
Encourages learning through play: Educational toys make learning fun and engaging for children. With interactive features, colorful designs, and interesting concepts, these toys spark curiosity and encourage the exploration of new ideas.
Develops essential skills: Educational toys help children develop critical skills such as problem-solving, motor skills, hand-eye coordination, and cognitive abilities.
Enhances creativity and imagination: Educational toys often require children to use their creativity and imagination, leading to the development of these skills.
Prepares for school: Educational toys can prepare young children for school by introducing them to letters, numbers, colors, shapes, and other basic concepts in a fun way.
Fosters social and emotional development: Educational toys can also help children develop socially and emotionally by encouraging cooperation, sharing, and empathy.
Provides a screen-free alternative: In today's digital age, educational toys provide a much-needed break from screens and technology while still promoting learning.
How toys can be educational?
Toys are not just sources of entertainment for children; they can be powerful tools for education and development. Educational toys, in particular, are designed to foster learning and growth by engaging a child's mind and senses in a fun and stimulating way.
Educational toys help child development by creating new neural connections in the brain. This happens when a child is challenged to think, learn, and solve problems. For instance, solving a puzzle or building a structure with blocks requires a child to use critical thinking and problem-solving skills.
However, educational toys also help introduce children to fundamental concepts and skills. A toy cash register, for example, can teach basic math and money management skills, while a globe or map puzzle can introduce geography. By interacting with these toys, children can learn about the world in a tangible and hands-on way.
What are educational toys for children?
Educational toys for children are specially designed tools that stimulate learning and development. They encompass a wide range of products, from science kits and electronic learning products to musical instruments and building blocks.
However, these toys engage a child's senses and imagination, promoting various skills like literacy, problem-solving, creativity, and social interaction. Also, they make learning fun and interactive, fostering a child's intellectual and emotional growth and laying a strong foundation for their future academic success.
What is the best toy for child development?
The best toys for child development encompass a variety of play items that stimulate cognitive, physical, and emotional growth. They include building blocks and STEM educational toys that foster curiosity and critical thinking. Other notable toys are puzzle toys, designed to support different stages of a child's growth. Also, pretend play toys like dolls, puppets, and dress-up accessories help in social-emotional development. These toys collectively provide a fun and interactive way for children to learn and grow.