Finding the right pediatrician for your little one is a very important part of their early life so knowing the right questions to ask a pediatrician at a meet and greet session is essential because they'll be your best source of guidance for a long time.
The most important questions to ask a pediatrician at a meet and greet usually involve their overall availability – especially in the late hours of the night and their level of education, associated certificates, and other accolades, as well as a few other things.
Outside of questions, it's crucial to look at the way the pediatrics practitioner acts. You definitely want someone who's friendly around children, who loves their job, and who loves working with children.
You want to look for someone who understands the problems that parents tackle and who knows how to approach children in a way that it won't make them scared of the big bad doctor.
The reason you have to be so thorough when trying to find the right pediatrician for your kids is not just for the sake of advice about handling children, but also to know you can rely on them to be on hand 24/7 as kids tend to get sick or hurt at the worst times.
Pediatricians who allow same-day appointments when something happens are some of the rarest jewels and virtually impossible to find, especially ones that are actually affordable because they take pride in their craft.
A lot of combing through the general area is necessary, as well as sticking to a certain radius as the right pediatrician could be 30 miles out. The question you need to ask yourself is: Will you always be able to ride that far out in an emergency?
There are a lot of aspects to balance which is why it's so important to ask the right questions. This will help you reveal as much as you can so you can determine whether or not the person you're talking to is the best pediatrician for the job.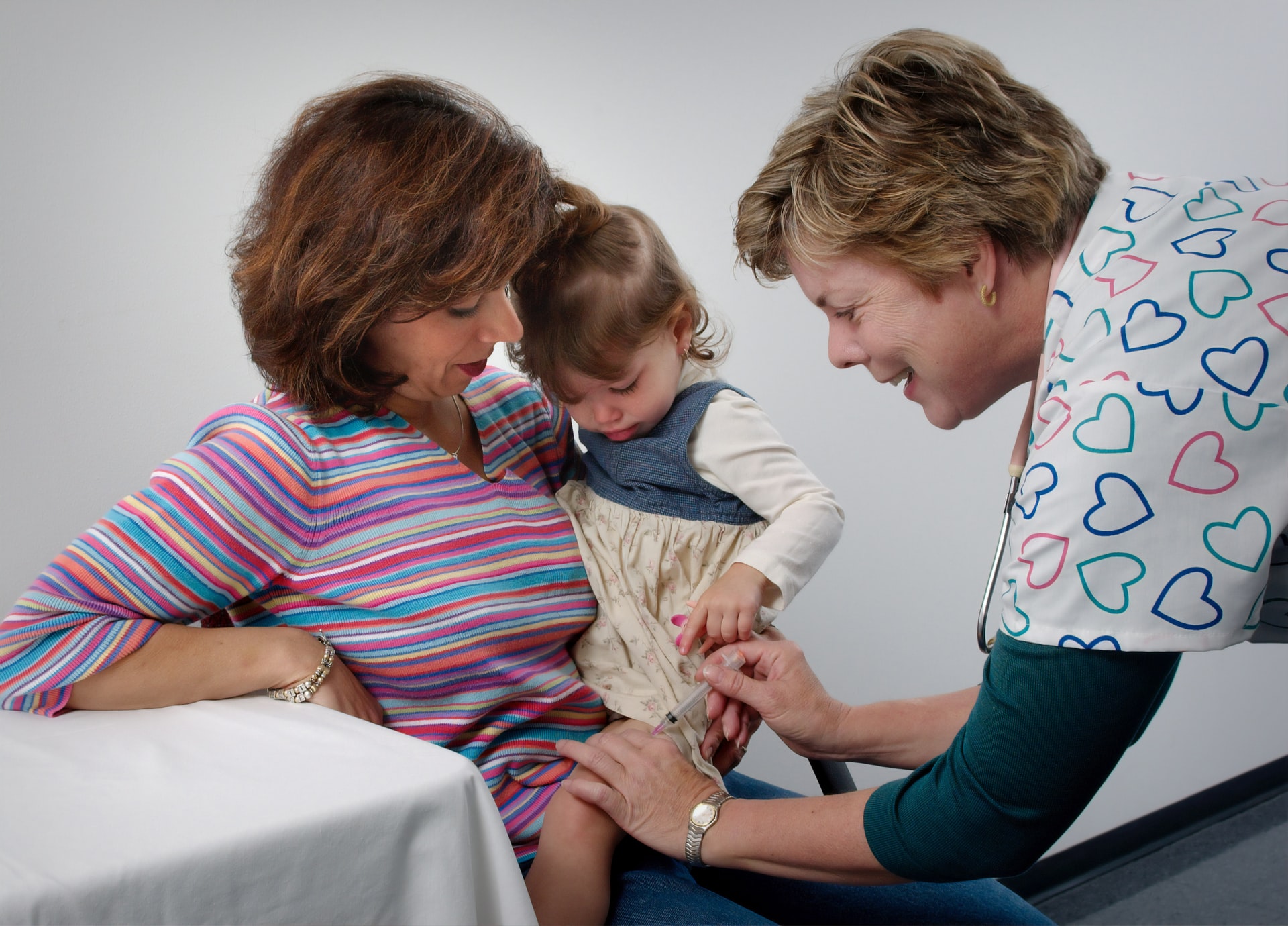 What Are The Right Questions To Ask A Pediatrician At A Meet And Greet Appointment?
The questions are the most important part of this process. Think of it like trying to hire an employee for a company, except the company in question is your child and you want the hardest-working and most devoted employee that you can find, but whose rates you can still afford.
One that fits in with the company's motto (your parenting practices), who is flexible and can potentially be called upon outside of office hours as well as someone who is well-educated and board-certified.
That's why it's imperative that you ask any and all questions that you think might help you uncover that information. If you think something is important, write that question down and ask it.
Their response to these questions will shape your decision that's ultimately going to shape the future of your new baby for years to come.
Are you covered by my insurance policy?
How much does a consultation cost?
For how long have you been a doctor?
Where did you go to medical school?
What are your other credentials, if any?
Are you certified by the American Academy of Pediatrics (AAP)?
Do you specialize in any particular field of pediatrics?
These are the mandatory questions to ask a pediatrician at a meet and greet appointment. Sure they're personal, but they'll provide the necessary insight into the level of their expertise and can give you a general idea of their range of capability.
What is your stance on _______?
This is a broad question, one that refers to the person's specific beliefs on different matters that normally divide the community.
Here are a few good examples of matters that might cause conflict:
Exclusive breastfeeding versus a mix of breast and bottle-feeding
Circumcision for hygienic or religious purposes
Whether the doctor is for or against vaccinations in kids
Giving antibiotics to kids
Their stance on alternative medicine and if so, which?
sleep training methods
Out-of-office calls
Do they do in-house sick visits?
You don't have to choose just one of these. Feel free to repeat the question with as many variations as you find are necessary and include any other opinions as well that you feel are important in determining your final decision.
Next are the questions tied to how their office actually works, ones which could potentially eliminate the need to find other medical professionals that you'd need to rely on.
Can I schedule you to come to the hospital when my due date arrives and I have to deliver?
Are you tied to a network of specialists that I can rely on in case of a specific emergency?
If yes, will I get some sort of discount or benefit for choosing them over other specialists?
Do you do same-day appointments in cases of emergency?
Do I have to wait in the waiting room during a walk-in visit or would I get priority in case of a serious issue?
If I have to wait, how long is the usual wait time?
What tests are done on-site and which are done off-site? (i.e. what medical tools do you have access to in your facilities?)
Where are the off-site tests done (which hospital, other facility, etc.)?
How early do I have to schedule visits for immunization shots or well visits/ well-child check-ups?
Is this a singular or group practice?
If there's more than one doctor, which one should I contact for the different types of visits?
What is the office's general childcare philosophy?
What are the office's working hours?
Do you have an e-mail address that I can contact you at in case the phone is unavailable for whatever reason?
Who do I refer to if you're on vacation or your offices are closed for any other reason?
Take note that this is not a complete list, feel free to add any other questions that you might think of that relate to the matter at hand. Once done, double check that you've asked them everything you wanted to ask and then evaluate if they provide the right level of child care that's acceptable for your needs.
Another thing that you might want to look into is impressions from former or current patients about how the pediatrician treats his patients.
It's one thing to hear it from practitioners themselves, it's another to actually hear impressions from the people whose kids were treated by them. If they're positive then that's another point in their favor.
Something else you want to pay attention to is how the pediatrician, as well as the rest of the nurses and the staff, treat you. If your initial impressions weren't great, then it's likely that your subsequent ones aren't going to be much better.
You should also check how clean their offices are. A clean facility is a healthy facility and if they don't keep the place spotless then how safe do you feel taking your child there?
Good hygiene is a standard for any medical facility after all.
It's also important to test them on some basic questions like their opinion on the right time for switching from breast milk to formula. This is a good way to see if their knowledge on the subject matter is credible.
Another minor thing, but one that played a part when one of the parents I worked with had to decide between the last few good candidates, was how kid-friendly the rooms were.
A sterile environment is great and all, but a child might feel nervous and afraid in a place that's just completely white and filled with lab coats and masks whereas one that's brightly colored and decorated with drawings, toys and similar is a bit more welcoming.
Your child's comfort is very important when it comes to this as you'll be visiting this place at least 7-8 times in the first year alone with a lot more visits in subsequent ones.
When To Start Looking For A Pediatrician?
Don't make the mistake of looking for a pediatrician postpartum, that'd be a bit too late as emergencies might occur as soon as a few hours after leaving urgent care. You might end up unable to book an early appointment with a pediatrician if you haven't selected one already.
This can put your child in unnecessary danger. You don't want to wait hours in the waiting area with your sick child in front of the pediatrician's office or try to guess which one is still in the office when something bad happens.
No, instead, you should start looking for a pediatrician somewhere around the second half of your third trimester.
This is the perfect time because it isn't too soon, but it's also early enough that you have enough time to browse the list of available ones until you find one that's most compatible for your needs. Plus, it's one less thing to stress about during early pregnancy (there are plenty of other things to worry about during that period) allowing you to space your to-do list out.
However, you don't have forever to mull the decision over. I'd suggest coming to a decision a few weeks before your due date so you can schedule your first visit for your baby's first ever physical checkup.
How To Go About Starting The Search?
If it's your first time looking for a pediatrician for your baby, I suggest starting off by asking your fellow moms if they have any recommendations.
Ask about their experiences with their own pediatric nurse practitioners and why they decided on them. Also ask if they know of any friends in the hospital who are very flexible in their working hours.
Ones who might be able to help you out or who could even be on call whenever you need them to be within a reasonable timeframe in case your child needs a surprise checkup.
With an initial pool of responses, head over to the internet to look for pediatricians in the area and jot down a few that you might think are a good match – ones that aren't too far away in case something serious happens.
Don't forget to make sure to take their years of experience into account to help serve as some sort of preliminary ranking before taking the next step. Another crucial step is to call up your insurance company to see if they have any referrals for pediatric practitioners that fall under your insurance plan. These will usually end up taking priority on the list.
With all this data pooled together, it's time to begin the lengthy process of calling up the nearest pediatric offices and scheduling meetings with them through their office staff so you can finally determine which one would best suit your child and your parenting methods.
After all the phone calls were done, you'll have to assemble the list of questions and start making your way through the list of potential candidates until you arrive to your final decision.
In Conclusion
There are many more questions to ask the pediatrician at a meet and greet appointment, but these are some of the most common ones.
There may be a few specific ones missing that cover some niche issues, but I'm sure you got the gist of it and you can always add your own questions.
To sum it all up, here are some of the most important factors to consider when deciding on the right pediatrician for your baby:
Their availability
Their credentials
Their connections to other medical institutions
How expensive is it and if they're covered by your insurance
The distance from your home
Their views on some controversial topics and your own preferences
Your interaction with the pediatrician and the staff
If you still have a few options left once you've gone through all of those then you go down to the nitty gritty details (such as office decor) to be the deciding factor. Take your time on this because a pediatrician to a newborn is just as important as your obgyn is to you during your pregnancy.
Just don't rush mamma, I'm certain that you'll be able to come to a sound decision, one that best suits you and your future child's well-being!
Author's bio:
Emma Martinez is a midwife with more than 5 years of experience. Providing care and advice to all new moms is what she does best and she's passionate about educating women about their health. As a mom herself, she's very familiar with the emotional rollercoaster motherhood brings, and she'll hold your hand every step of the way. You can read her advice on Find Your Mom Tribe.