Are you relocating this year? Before you can choose a moving company, you need to know how to choose a moving company, what to look for, and what to ask. After all, you're going to be trusting complete strangers with your most prized possessions at one of the most trying times of your life! It is crucial to complete your homework in order to ensure that the moving company you pick is the best one to meet your requirements. Here are some basic steps.
Start Early
The day of the move is already stressful enough without having to rush about trying to locate a moving company at the last minute. Commence your investigation early so that you have plenty of time to compare firms and quotes. There is always a good reason why a moving business makes itself readily accessible at the last minute. This is a good rule of thumb to follow.
Read Reviews – Lots Of Them!
When looking for a moving company, the best places to start your search are online reviews of sites and recommendations from friends and family. Inquire with family, close friends, and coworkers for suggestions, and read testimonials on reputable websites such as Google, Yelp, and the Better Business Bureau. Reviews provide a credible and objective perspective on how a firm performs in terms of customer service.
Hire Professionals Who Are Well-Versed In Every Aspect Of Your Movement
You wouldn't trust just anybody to carry your priceless baby grand piano, would you? If you need to move goods that need specialized care, such as pianos, exercise machines, or pool tables, find a mover that employs trained professionals who are familiar with these items and how to move them safely. In most cases, businesses will provide this info on their official website. However, reviews are also an excellent place to look for it.
Get Estimates
When you have a shortlist of potential moving firms, the next step is to receive quotes from each of them. A good rule of thumb is that you shouldn't engage a moving company if they don't offer to give you an estimate while they're at your location. Before making a decision, it is a good idea to receive at least three personal estimates, if at all feasible. Because of this, you will then have a suitable number of choices to examine while making your ultimate decision.
Understand Exactly What Is Included
What if you don't have the time or resources to pack your belongings yourself? If so, what kind of moving supplies will they provide? Will there be a separate bill for the cost of petrol, or is it already included in the first estimate? If you ask the appropriate questions, you may avoid incurring any surprise charges on the day of the move.
Get The Perfect Balance Of Quality And Price
Compare the quality of each moving company's services to the rates that they charge in order to determine which one offers the best value. Always keep in mind that excellent movers won't come cheap and cheap movers won't be good! On the other hand, a high-priced quote does not always indicate a high-quality moving business. There are several things to think about, such as the pricing, the company's reputation, and the components of the service that come standard.
Do Your Research
Now is the time to do in-depth research on the candidates you have on your shortlist. Even while reviews and estimates might tell you a lot, there is a lot more to a company's trustworthiness than what's on the surface. If you are relocating to a new state, the moving business you choose is required to have a license from the Department of Transportation. Thus, you should verify that their license number is listed in the DOT database. Again, this is something you should check into since many businesses run without insurance. Depending on where you live now and where you want to move to, there may be additional criteria to meet.
Trust Your Intuition
When it comes to how to choose movers, using your best judgment is really necessary when selecting a moving company. If a mover arrives at your home to make an estimate looking untidy and driving a filthy vehicle, you should be wary that the firm will not deliver the high-quality service that you (and your belongings!) deserve. If you do your research and pay attention to your intuition, you may be certain that you've picked the most reputable business in the area.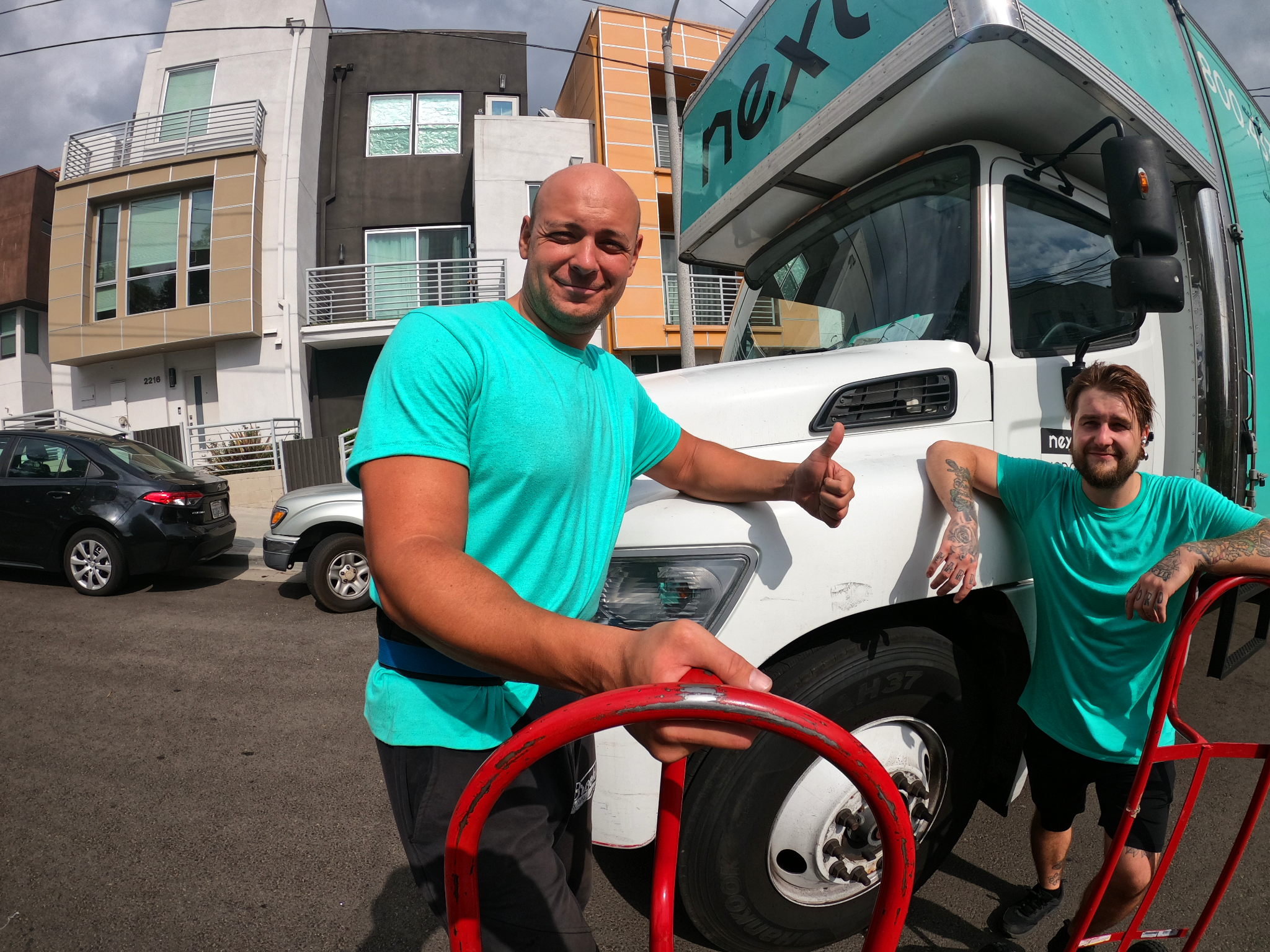 Your relocation will go much more smoothly if you use a reputable moving company. If you choose the appropriate moving company, they will put you at ease and give you the assurance that your relocation will go without a hitch and won't cause you any worry. We hope that our recommendations will assist you with any aspect of your move, no matter how big or small it is!
If you have any personal experience while moving with professionals, feel free to share it with our readers. Maybe your experience will help them avoid some problems that none of us can predict.