Marriage is a lovely adventure that unites two people in a lifelong commitment to one another. But even the strongest of relationships can experience obstacles and problems that strain the partnership. Such situations can greatly benefit from seeking professional assistance, such as marriage counseling. Three-fourths of couples who undergo marriage counseling see positive results in their relationships.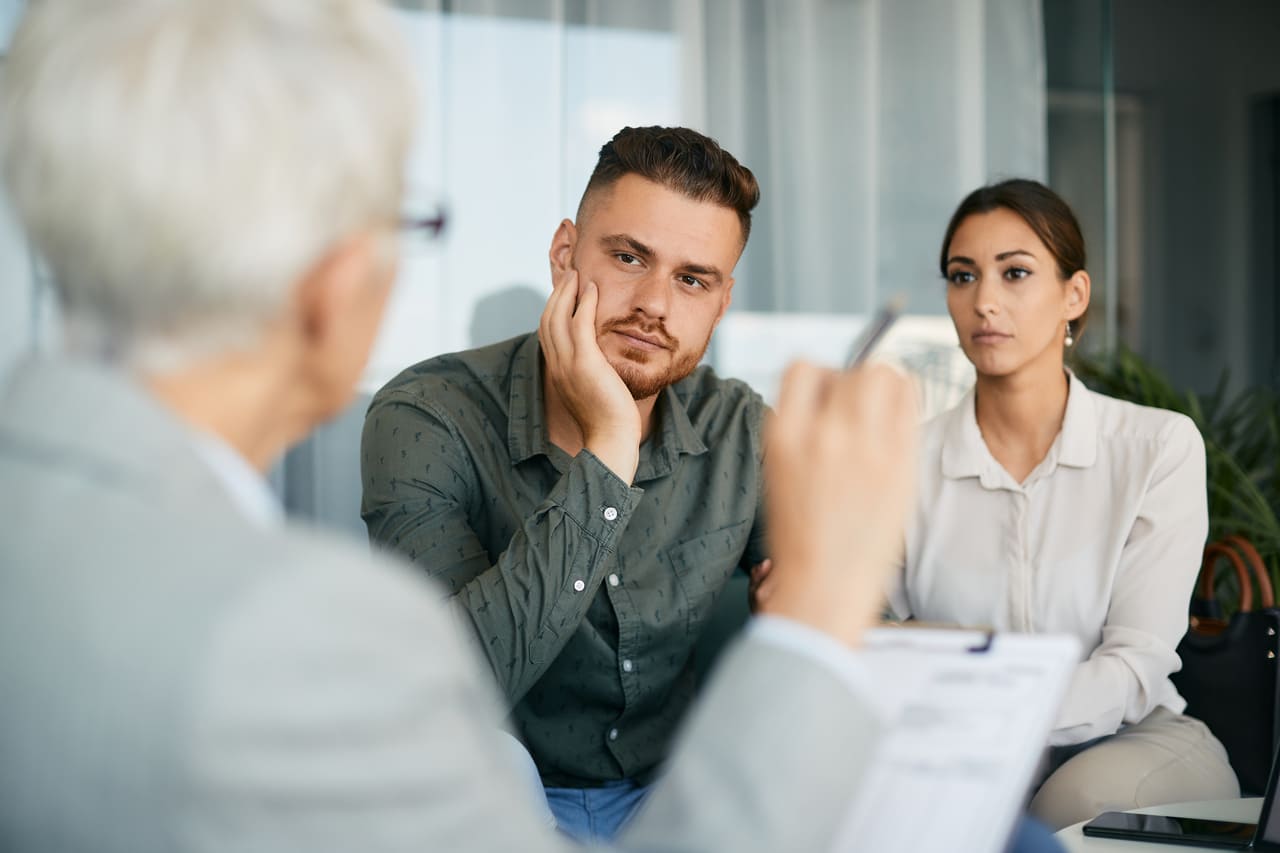 This article explores the field of marriage therapy and provides a thorough breakdown of what happens during a counseling session. We investigate all facets of this therapeutic procedure, from its goals and types to its methods and prospective results.
Recognizing the Goals of Marriage Counseling
Marriage counseling is a common choice for couples for a number of reasons. These goals include:
A Breakdown of Communication: Poor communication is one of the main problems in relationships. Ineffective communication between partners frequently results in misunderstandings and arguments.
Resolution of Conflict: Marriages will inevitably have disagreements, but how they are handled and resolved will either make or break the union. Couples that receive counseling are better able to resolve conflicts.
Reestablishing Emotional Bond: Couples may experience a loss in emotional closeness over time, which can cause feelings of separation and alienation. The goal of marriage counseling is to rekindle the emotional connection between spouses.
Divorce Avoidance: When a couple is experiencing significant difficulties, divorce may seem like the only option. One final effort to save the relationship and avoid divorce may be marriage counseling.
Types of Marriage Counseling
Marriage counseling is accessible in a variety of methods and formats, including:
Traditional in-person counseling: The traditional method of marriage counseling involves the couple physically meeting with the therapist. Direct engagement and the monitoring of nonverbal cues are both possible in this environment.
Online counseling: Numerous therapists now provide marriage counseling sessions online because of technological advancements. Couples with time limits or geographic restrictions can benefit from the convenience and accessibility of this method.
Group Therapy: Some couples choose to communicate with other couples going through comparable issues in group counseling sessions. Group dynamics can promote a sense of community and offer original insights.
Faith-based: Faith-based marriage counseling, which emphasizes spiritual themes, may be recommended for couples who have strong religious convictions.
Purpose of a Marriage Counselor
The function of a marriage counselor is as follows:
Creating a Safe Space: A qualified counselor creates a secure and nonjudgmental setting where couples can express themselves honestly.
Actively Listening: Marriage counseling's foundational skill is effective listening. The counselor pays close attention to the issues to fully comprehend them from both points of view.
Compassion and Empathy: A skilled counselor exhibits empathy and compassion, demonstrating knowledge of and sympathy for the difficulties each partner faces.
Neutral Mediation: As an impartial mediator, the counselor helps couples come to resolutions by promoting productive dialogues.
Teaching Communication Skills: Counselors instruct couples in constructive communication methods to improve their capacity for effective thought and emotion exchange.
Common Marriage Counseling Techniques
Among the many treatment methods that marriage counselors frequently employ are:
Emotionally Focused Therapy (EFT): EFT assists couples in recognizing and comprehending their feelings, resulting in the development of a strong emotional connection.
CBT (Cognitive-Behavioral Therapy): With the use of more constructive and positive replacements, CBT deals with harmful thought patterns and actions.
Imago Relationship Therapy: This method focuses on resolving old problems from the past that can have an impact on the current relationship.
The Gottman Approach: This strategy, which was created by famous relationship experts Dr. John and Julie Gottman, stresses developing friendship and trust while handling disagreements.
Narrative Therapy: The emphasis should be on strengths and development rather than issues in order to help couples redefine their narrative of their relationship.
What to Expect at Marriage Counseling
The following can be anticipated in a marriage counseling session: The normal format of a marriage counseling session will next be described, and it consists of the following:
Background information and introduction: In the first session, the couple is introduced, the counseling procedure is explained, and background information about the pair is gathered.
Identifying Issues: The therapist works with the couple to pinpoint the fundamental problems that are straining their union.
Setting Goals: Setting realistic goals for counseling sessions is something that couples do in collaboration with the therapist.
Investigation and Introspection: Later sessions explore communication dynamics, behavioral patterns, and emotional states.
Conflict Resolution and Skill Development: Couples are guided by the counselor as they work out their differences and discover better communication techniques.
Advantages of Marriage Counseling
The benefits of marriage counseling and possible results that couples can anticipate include:
Improved Communication: Couples establish better patterns of communication, which improve comprehension and lessen misunderstandings.
Enhanced closeness: A deeper emotional connection and improved closeness follow emotional reconnection.
Conflict management: By using effective conflict resolution techniques, couples can lessen the frequency and acrimony of their arguments.
Renewed Commitment: Couples therapy helps rekindle sentiments of dedication and commitment to the union.
Resources for Future Challenges: Couples acquire helpful resources and coping mechanisms for overcoming future obstacles.
Final Thoughts
For couples having trouble in their relationship, marriage counseling is a helpful tool. This article sought to clarify what transpires during these counseling sessions by examining the goal, methods, and potential consequences. Marriage counseling can promote growth, empathy, and understanding, which will ultimately result in a healthier and more satisfying relationship for the couple. Keep in mind that asking for assistance shows strength and commitment to saving the marriage, which might open the door to a more promising future.