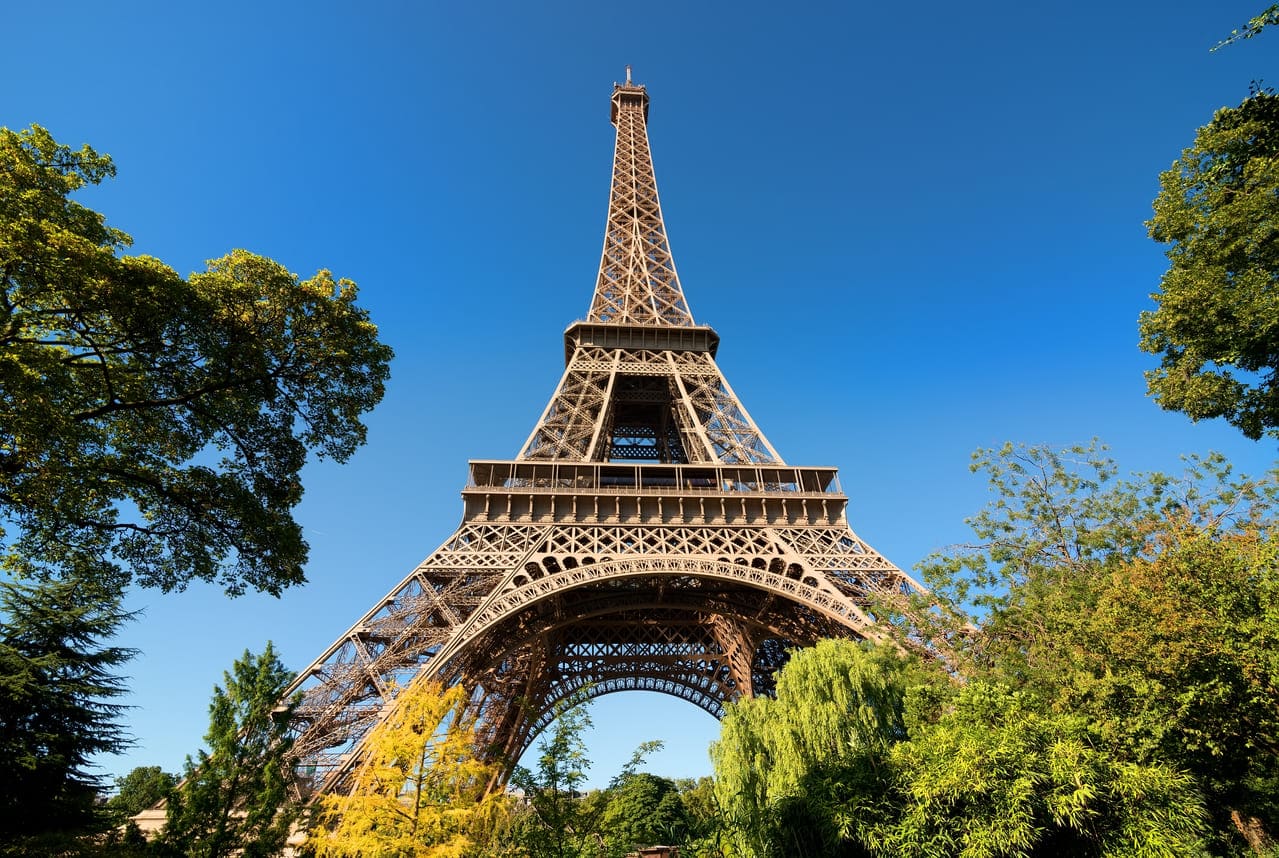 When bringing your whole family along on a trip to the City of Light, you will want to choose activities that everyone will enjoy. While you might have the attention span needed to scale the Eiffel Tower or pace around the Louvre for hours, your children might not be as engaged.
From dizzying theme park rides to breathtaking river cruises, here are six activities your entire family can enjoy during your trip to Paris!
Get an Adrenaline Rush at a French Theme Park
Unless you live on either U.S. coast, you may not have the opportunity to visit a Disney park very often. Get your fix at Disneyland Paris, a resort that features two parks—Disneyland Park and Walt Disney Studios.
If you're willing to venture north of the city, you'll find Parc Astérix, a theme park set in the world of a French comic book series of the same name. From roller coasters and water rides to carousels and swings, the park offers thrilling attractions for a variety of ages.
Finally, there's Jardin d'Acclimatation. This 47-acre park, established by Napoleon III back in 1860, is Paris' oldest amusement park. Over the years, it has been improved to include modern attractions for both children and adults. One of the park's biggest calling cards is its proximity to the Louis Vuitton Foundation. A combined pass will grant you access to both establishments for a discounted price!
Enjoy a Bird's-Eye View at France Miniature
Don't have time to see all of France during your trip? Tour it in a day at France Miniature. This 12-acre park features more than 2,000 miniature models of French infrastructure.
From famous monuments like the Eiffel Tower to historic castles and ports, all of these detailed models are built at 1/30th scale. Your children will enjoy chasing miniature trains, boats, and cars around the city. They can also dispense any pent-up energy at one of the park's 10 fun-filled attractions!
Take a Parent-Child French Cooking Class
France is known for its amazing cuisine, particularly its fluffy pastries and desserts. By sharpening your cooking and baking skills, you can bring a small taste of France back to your kitchen stateside.
Cooking classes are taught all over Paris, and many of them are geared towards younger ages. Enjoy an unforgettable bonding experience while also helping your child develop an important life skill.
At these classes, you'll learn the art of making an authentic French croissant from a veteran pastry chef or how to handcraft your very own colored macaroons from scratch. What's more, many of these classes are taught in English, so there's no barrier between you and these delectable French creations!
Spend an Afternoon at the Paris Zoological Park
Also known as Zoo de Vincennes, this 37-acre park features over 255 animal species. Although it was first opened back in 1934, the zoo has since undergone a 200-million Euro renovation in recent years—a project that added an artificial lagoon and high rock mountain.
Today, you can journey through five major geographical zones and 16 natural habitats. Keep an eye out for exotic and endangered species from the Amazon, Africa, across Europe, and beyond!
Book a Serene Voyage on the River Seine
If you want to satisfy your sightseeing itch in a way that keeps the entire family engaged, consider touring the city's iconic monuments and landmarks from the water!
The Seine River is 775 kilometers long (481 miles) and runs right through the heart of France. A journey by boat offers stunning views of the Eiffel Tower, the Louvre, Notre Dame, the Conciergerie, and much more.
Whether you want to enjoy a sit-down dinner with a panoramic view or a simple, one-hour tour, there are dozens of companies offering river cruises and boat tours throughout the city. Just be sure to book your tickets well in advance!
Do It All at Luxembourg Gardens
Luxembourg Gardens is one of the most versatile family attractions you'll find during your stay in Paris.
The area features over 60 acres of pristine gardens and floral bed arrangements, as well as designated areas where you can lay out a blanket for a family picnic. You can't miss the large pond that provides a front-and-center view of the iconic Luxembourg Palace!
The livelier area of the Gardens includes carousels, pony rides, puppet shows, and other activities. Finally, there's the Ludo Jarden playground—a park constructed from sustainable materials. As all of the playground's slides, swings, bouncy rocks, and other pieces are fenced in, you'll feel much safer allowing your children to run free!