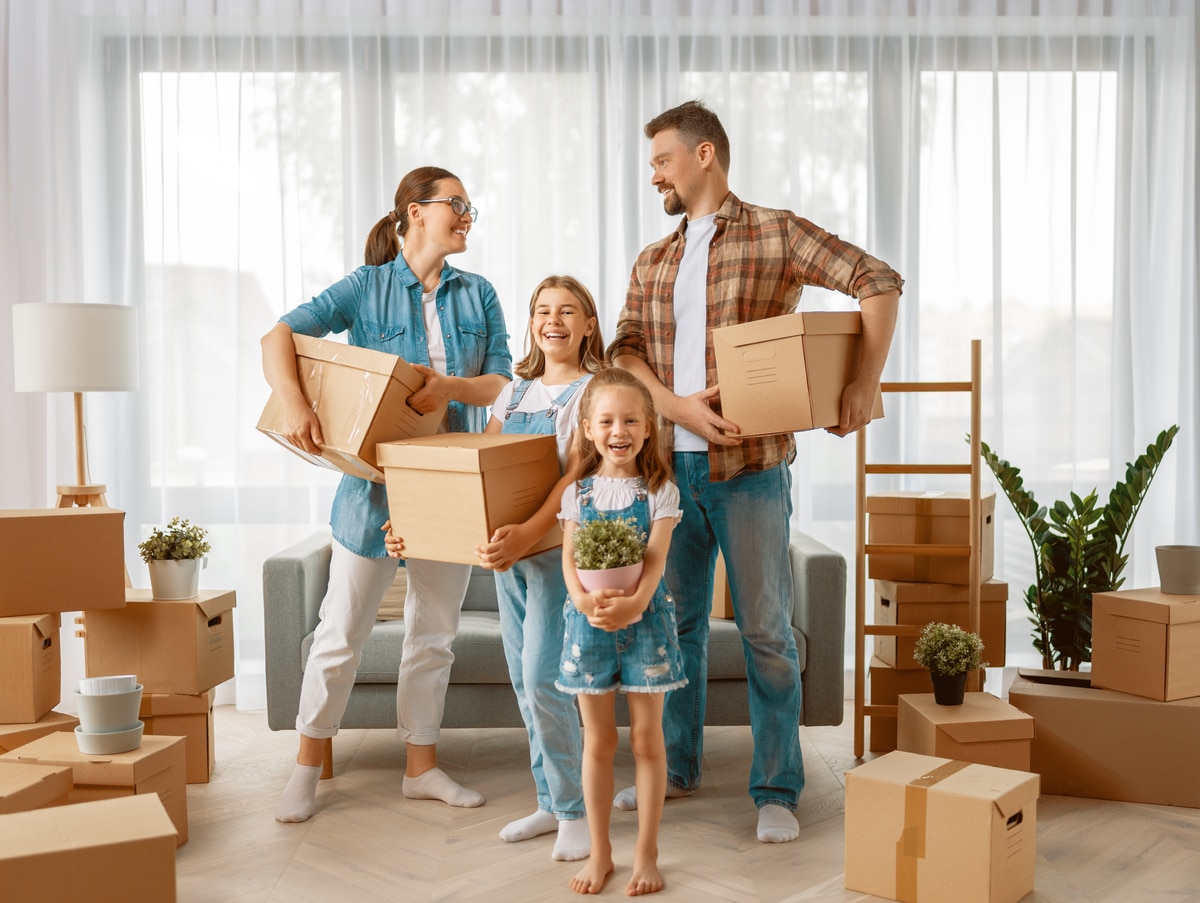 Moving to a new home and starting life from scratch can be expensive. As you pack your older life into tiny boxes, you must pay for numerous expenses that pop up, ultimately denting your budget. However, losing control over your costs can severely impact your shifting process and make the overall experience painful and tedious.
As you turn a new leaf in life, you must find the most budget-friendly way to do it and enjoy embracing this new chapter in your story. Moving costs can add up quickly whether you're moving from Florida to Oregon or California to Michigan. And if your state has people moving out in the majority, the costs can be unbearable. Florida, for instance, witnessed 203,405 people leaving the state in 2019, making it 550 per day. This trend has been rising in Florida since then.
To help you move in an affordable and cost-friendly way, here's what you need to know:
Search For a Moving Company
You need help if you plan on moving away from your home state. Long distances are complex journeys to cross alone. Not only will traveling take a toll on you, but managing your things without support can also be stressful. So, start looking into moving companies that can help you out of your predicament and transfer you to your new house for a reasonable price. Plus, it's nothing compared to the cost incurred if you rent and drive yourself.
As an inexperienced driver, you may take longer than you should and burn through gallons of fuel in hours, adding to your loss. The best way to look for a moving company is to specify your destination. As a Floridian from any city, consult moving companies that offer statewide coverage and compare prices until you're satisfied with the most reasonable one. Let's assume you've decided to move out of the 'Venice of America' Fort Lauderdale; you'll need experts to relocate swiftly and timely.
If you're moving from Fort Lauderdale, Florida, Fort Lauderdale state-to-state movers will make the move swift and affordable. Their experience and expertise will make it possible for you to settle in the shortest amount of time. 
Sell Your Items
Consider selling your older goods if you want to make a quick buck. This way, you can reduce the number of items you need to pack and save more cash for your move. It's best if you start this process early, as it gives you enough time to categorize your belongings according to what you want to take and what you wish to leave behind. If you rush yourself, you may sell the wrong item or accidentally give away your possession for half its cost.
Generally, toys, antiques, decorations, and clothing are ideal to sell. Inspect the condition of your product, find out if you have the original packing lying around, and look up the item's price online. From there, realistically draw up a figure and tag all your belongings. Make sure you keep a weekly garage sale to get rid of all your possessions you don't want and earn some money. 
Recycle and Reuse
The current inflation has caused a massive price hike on all products, including boxes. While there was a time when you could get packing material for under a dollar, now prices may go up to $3. Since you'll need more than one box to put away all your items, you should find old boxes and upcycle them for your use. If you have an older box in your garage or storage, repurpose them and use them for packing.
Companies like Amazon ship their products in boxes, so you should look into saving them and using them as needed. If your friends and family also have older bins or plastic storage canisters that you can use, reach out to them and reuse them. Utilize Facebook and eBay to post ads and gain packing material and equipment for cheap. You can also use old curtains, mats, and tote bags to put away your things. By being frugal, you can save thousands of dollars on packing alone. 
Play Tetris
While sorting out your life into little boxes, make sure you use up all the space in them to prevent yourself from buying new boxes. You don't have to pack every item into separate compartments; if you have similar items that can squeeze together and fit against each other like jigsaws in the least number of boxes, try to do that. For example, your plates and towels can go together, as towels can easily fold around your fragile silverware and cushion them while simultaneously getting packed away.
If you have toys and books that can lock together and be placed into the same box, make sure you arrange them in that manner. If space is on the sides, try putting in thinner items like clothes or more miniature decor. Just make sure you label every item so you don't get confused when you're unpacking but try pushing things as close together as possible to save yourself from getting too many boxes. 
Start Packing Early
Packing before time allows you to avoid seasonal traffic and saves you the trouble of calling in professional movers to help you. Seasoned packers will not sort out your items and try to fit everything in the fewest boxes. As a result, they may use more supplies than you need resulting in a heavier bill than you expected. So, it will help if you begin packing early, buy supplies off-season when they're much cheaper, and use those coupons to further save on cash if you have stationery discounts.
The more you delay the process, the more you'll shift during peak moving and tourist season, which increases the prices and doubles the amount it will take you to move. Along the journey, if you feel like stopping or checking into a hotel for the night, chances are you won't find space or may need to pay a hefty amount for a room.
Conclusion
No one wants to blow away their entire budget on living, but sometimes when you're not careful with your money, you may lose way more money than you should. Moving from state to state is undoubtedly a pricey experience, but you can still bring substantial costs down by being smart about handling the packing process. When you're smart with your money from the get-go, you'll have enough cash to settle into your new space.