XNSPY is a cell phone monitoring app for iOS and Android that can be used by parents to protect their kids from social media dangers and online threats. Once the app is downloaded and installed on their device, it automatically extracts data in the background without alarming the child. The app offers many versatile features that have practical uses for child monitoring. Let's see how these features work and fit into XNSPY's overall ecosystem.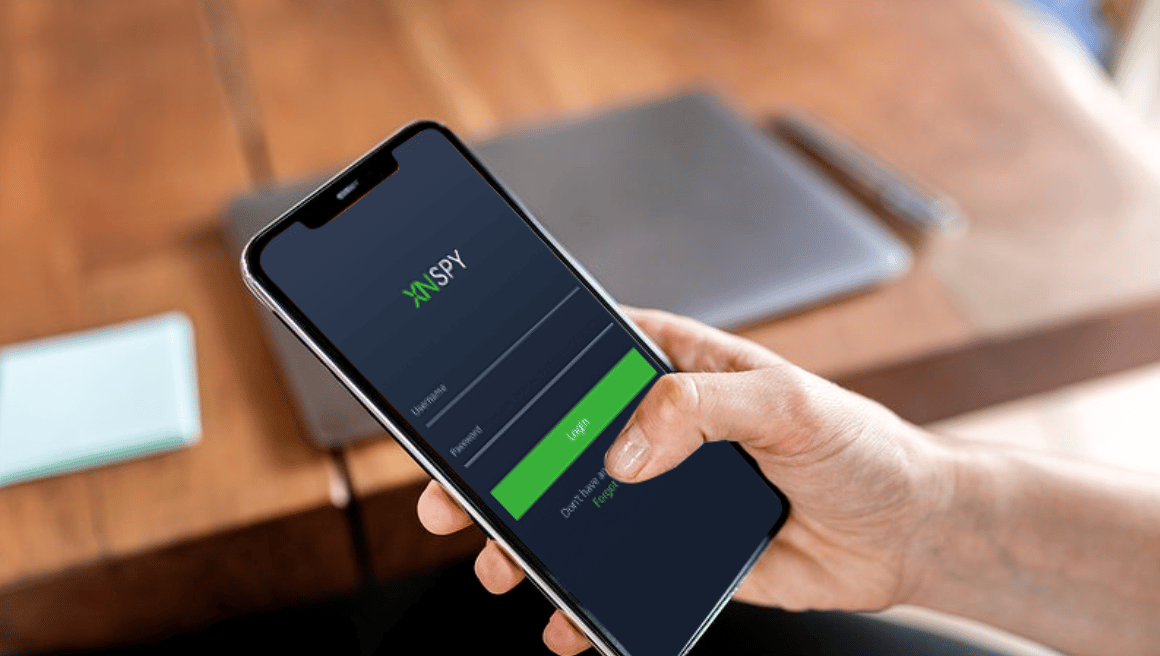 App Specifications
For the nerdy parents among us, I have made a table outlining the technical specifications of the app so that parents who want to know the stats and compatibility with their devices can read them to see which version suits them.
Also, the app gets updated frequently so that any changes to the phone's operating system are adjusted in the new build of the app and all functions remain compatible at all times.
| | |
| --- | --- |
| App Name | XNSPY |
| Developer | XNSPY Monitoring Limited |
| App Version | 6.1.3 |
| Last Updated | October 25th, 2022 |
| File Size | 2.1 MB |
XNSPY Features For Parents
Xnspy's cell phone monitoring app for iOS and Android has several features designed specifically for parents so that they don't have to worry about what their kids do when they are away. The Xnspy app can monitor any Android and iOS device regardless of their make and model, enabling parents to keep their children safe without having to follow them everywhere or meticulously track their every move.
Features like internet history monitoring, geolocation tracking, background voice listening, and social media tracker are necessary when safeguarding kids' location and company, and also safeguarding their online experience.
Let's take a deep dive in how these features work.
1. Geolocation Tracking
Geolocation tracking is the quickest way to find someone's location because XNSPY can view a device's coordinates in real time. It is an integral feature in protecting kids because it can monitor their location as long as the phone's GPS remains turned on.
Parents can get the coordinates to their account and also view their child's last known location if the GPS is turned off for any reason.
2. Internet History Monitoring
XNSPY has a built-in internet history tracker that allows parents to track their kids' online browsing activity. It's a great way to ensure kids stay safe from dangerous and sexual content available on the internet. Since kids often let their guard down, they are easier to victimize. So it's necessary to save them from malware, viruses and phishing attacks.
Even if they use incognito browsing, the app will still track the websites. It prevents porn habit from developing while maintaining their online privacy.
3. Instant Message Reader
The instant message tracking feature XNSPY offers is capable of intercepting end-to-end encrypted communications. The software uses its export chat option to get around the encryption security process.
Encryption and other cybersecurity procedures are rendered worthless since the snapshot recorder on the phone is being used rather than extracting data strings from the talks. XNSPY tricks the system into believing that the phone owner is taking screenshots with the device.
This feature is great for parents who want to monitor their kids' social media activity. And since normal techniques like packet sniffing won't work here due to encryption, it still gives parents a chance to get the whole view of the story.
And since majority of kids use social media for communication, protecting them from threats like bullying, addiction, fake news, and cyber scams is more important than ever.
4. Call Log Monitoring
Call tracking is a tool that parents can use to shield their children from bullies and con artists. It can be challenging to determine who children communicate to or what they talk about because children are often very private and do not discuss their lives with their parents.
Because of the confidentiality, scammers may try to take advantage of them or bullies may verbally threaten them. And parents frequently discover this when it is too late. Parents can therefore use call tracking to shield their children from these occurrences.
5. Call Analysis
Call analysis is another feature that XNSPY has integrated in its suite of features. It works well with the call log monitoring feature because it gives comprehensive detail on every call made and received. It helps parents keep an eye on who their child contacts frequently. They can use this information to make a judgment call on if they are a good influence or not.
The call analysis features includes detailed information on the top five callers, top five call durations, and a Call Time Activity Punch Card. With the 'Top 5 Call Durations' option, you can even determine the longest-spanning five calls made from the device. The Call Time Activity Punch Card displays the busiest calling hours of the day for the entire week.
6. Gallery Viewer
The extensive gallery data on a phone can be seen and saved using XNSPY's robust capability. Because the software gathers all photographs and videos saved in any format, even those that are concealed in folders are made public.
It gives parents a chance to prevent any sexual or violent media from getting viewed or sent by their kids to others since they can remotely delete each file from their phones.
Comparison of iPhone vs Android Versions
The great thing about XNSPY is that it is available on both mobile platforms i.e. Android and iPhone and the core features are present on both apart from a few minor exceptions. It allows parents to ensure kids' safety regardless of the platform they use. Let's check which functions are present on each platform.
My Favorite XNSPY Feature
You can use the geolocation tracker in XNSPY to see the phone's current location. Additionally, the app allows you to remotely track the device's location history and examine the time/date stamps for each location. On the other hand, geofencing is its most sophisticated location-monitoring function. You can specify an area so that an alert is sent to their online account when the device reaches or exits the designated territory.
It is my favorite feature because it allows parents to get alerted when their child enters or exits an area and they can take prompt action when they receive that alert. It means they don't have to constantly refresh their account's control panel to manually view the map.
My Least Favorite Feature
My least favorite feature is SMS and text message viewer because nobody texts anymore. So its highly unlikely someone's kid would communicate over text messages when WhatsApp and Facebook Messenger exists. So in the realm of parental monitoring, it's a wasted opportunity.
Pricing Plan
XNSPY costs $7.5 per month if you choose yearly billing. With a quarterly subscription, the package costs $19.99 per month. Furthermore, XNSPY costs $35.99 per month if you decide to pay monthly.
| | |
| --- | --- |
| Pros | Cons |
| Installation process is quick | No free signup |
| User Interface is simple | |
| Competitive Pricing | |
Verdict
All of these features combined with XNSPY's competitive pricing make it a tough bargain to ignore. It provides stealth tracking which is even better for parents because they don't have to worry about getting caught. It allows them to monitor freely without raising any suspicion. It's a competitive market to survive in but these features make XNSPY a tough competitor.